The creative duo of Huntley Muir (Su Huntley and Donna Muir) create multimedia nexus art that reflects the schizophrenic  media saturated world we live in.
They mix genres, statements and approaches within a singular gaze, nothing looks the same, but never entirely different. The photographic subjects are contained in the frame and then questioned with pen, ink, paint and blocks of energetic colour. 
How much their works is able through or a reaction to their shared histories in commercial and educational settings is open to question? How does a shared vision work in creative work like this?
 Donna Muir is Canadian/British and studied art at Toronto Central Tech and Brighton Art College, working solo in New York & London before establishing Huntley Muir. Su Huntley is British and a graduate of Central St Martins & The Royal College of Art where she was a visiting tutor alongside her solo illustration & design career.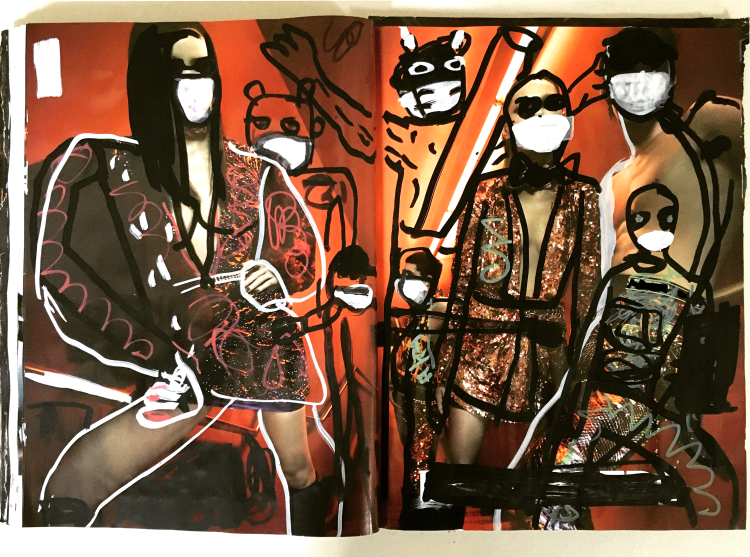 Is there a way back from the pride of commercial accolades and into art and what would prompt two established creatives to pursue the unsure?
"Sharing a studio we began to share projects, Su muscled in because Donna was always late on deadlines & grabbed a share. We started by assembling collage pieces together made from found objects, Su's photographs, Donna's drawing, painted paper etc. Working a lot with record companies we migrated from album covers to promos & directing TV ads with a combo of animation & live action. That took us to L.A where we got a series of mural commissions which led to us pitching for set design projects & a decade of working as theatre designers. Always pooling our resources & often swapping roles it's all been very organic & largely peaceful, apart from a bit of late night snipping when tempers can fray!
Who has inspired you so far?
Primarily each other most of all but also Claes Oldenburg & the New York Pop scene, Dubuffet, German Expressionism, the Dadarists, Sigmar Polke & Franz West.
How would you describe your technique?
Random, multimedia, evolving cycles of traditional & non traditional mixes. Drawing, paint, collage, digital, photography, found materials & scale, involving all aspects of our long partnership in graphic & theatre design, painting, drawing, photography, simple animation even hacking things out of cardboard, a recent preoccupation.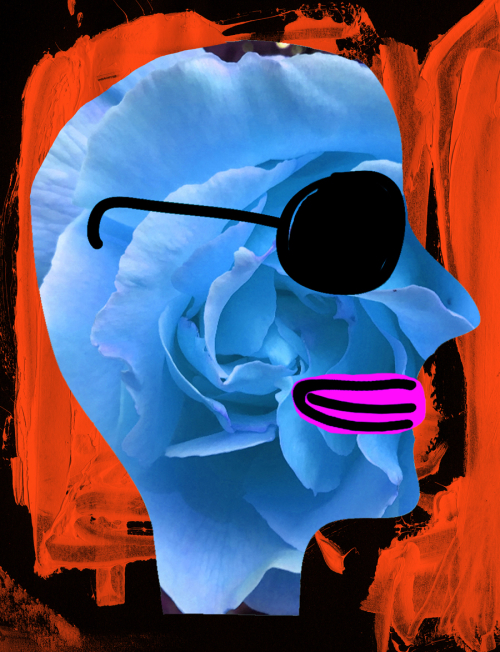 To what extent do you plan a work before you start?
Not so much individual works but we quite carefully plan in blocks or themes which we discuss, edit & change in detail before starting by working separately at first
And we're constantly discussing work & potential projects, in the car, on planes, walking in the countryside, at exhibitions where we get really excited. In fact anywhere & everywhere. Then we come together to edit & discuss again before making the final pieces often but not always together. We take joint credit on all works but the balance varies endlessly.
What has been the most important discovery in your practice to date?
That spontaneity is an illusion achieved by hard work & a lot of thought.
What is the role of emotion in your work?
It's primary & we couldn't make work without it, it informs everything we do, often on a subconscious level but threading through every stage including reception of the finished work.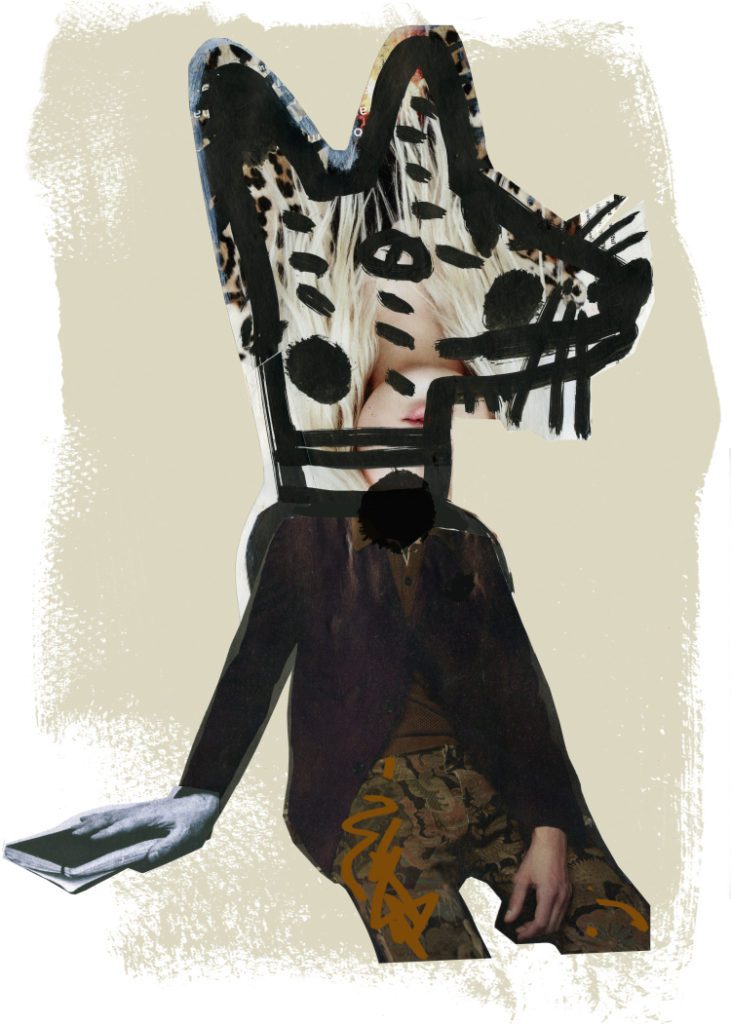 What is your most successful artwork and why?
Recent Cover Girls Series. Re-purposing magazine images to question beauty, identity & gender by painting over them turning boys into girls & girls into boys. 3D: Set design for the opera Hotel de Pekin, music by Willem Jeths, Reisopera, Holland 2008
How have people reacted to your work?
Most often very positively & very often picking up on the humour, irony & repeated themes in it.
What interpretation of your work has surprised you the most?
Really nothing but it's always a surprise & delight the way people of all ages seem to identify so personally with it.
Where should people start with your work?
With as few preconceptions as possible. We see our work primarily as a way of communicating with individuals so each person's view ideally comes from spontaneous engagement.
What's next for your artistic practice?
Large scale digital prints, a series of self published books, experiments in 3 dimension & some new works on canvas.
What is your favourite quote about art?
"I'm for an art that grows up not knowing that it's art at all" Claes Oldenburg
Instagram @huntleymuir
Website
The aim of art is to represent not the outward appearance of things, but their inward significance. – Aristotle