Viewing art in real life after a long period of confinement is exciting but also, somewhat anxiety-inducing; there's a huge amount of expectation, a greater need to ascribe meaning, for the experience to feel significant. Rachel Whiteread's Internal Objects seems to understand and negotiate not just those anxieties, but also the strange conflicts of contemporary existence. The works invite us to pay close attention, to spend time examining their surfaces and yet, despite their outward familiarity and domesticity, they're also distanced and deceiving.
To create the exhibition's centrepieces, Poltergeist (2020) and Döppelganger (2020–21), Whiteread assembled found wood and metal into the ravaged, collapsing structures of garden sheds which she then painted over in bright white paint. This is a departure from the artist's casting process through which she typically records negative space and memory. With these works, instead of looking back, she seems to be forecasting a kind of apocalyptic future in which humanity, at least as we know it now, no longer exists. In their whiteness, the sheds appear calcified, like objects dragged up from the sea, the archaeological bones of an ancient world that have either deteriorated or been shattered by some kind of disaster. What remains is their bleached tactility: dented metal, peeling wood, the marks where, mysteriously, cans appear flattened and nailed to the beams.
Conversely, through building objects, Whiteread appears to have opened up (not filled) a gaping absence or perhaps, that absence, for us, is really fear of the unknown. Although the sheds provoke a feeling of slow mournfulness, rather than immediate shock or horror. In viewing the work, you feel it (not just the objects but everything they represent: loss, trauma, stillness) resonate, deeply, in your body.
What's also interesting is the scale of the sheds. Although they're built to life size (whatever that might mean), the colossal height and space of the gallery's rooms dwarves them. In this context, these buildings (which we immediately recognise despite their disintegration) become objects, things to be picked up and moved, not lived in.
Then, there's their materiality. Although both sheds are roughly assembled from the same materials, they are positioned separately, one in each of the gallery's main rooms, and the works that hang around them seem to have been purposefully arranged to lead our perspective. Poltergeist, for example, is surrounded by what appears to be dissembled pieces of cardboard packaging (Untitled (Pink Relief), (Yellow Relief) and (Pink and Yellow Relief), and a dusty pink translucent resin work entitled Untitled (Pinboard) (2019) which encases a series of blank pieces of paper stuck to a noticeboard. These works, visible through holes in the stark, bent metal sheeting of the shed, serve to highlight its fragility despite the fact that not all the pieces are what they seem (the cardboard, for example, is, in fact, bronze and in the second room, the works that appear to be made of tarmac or concrete are papier-mâché).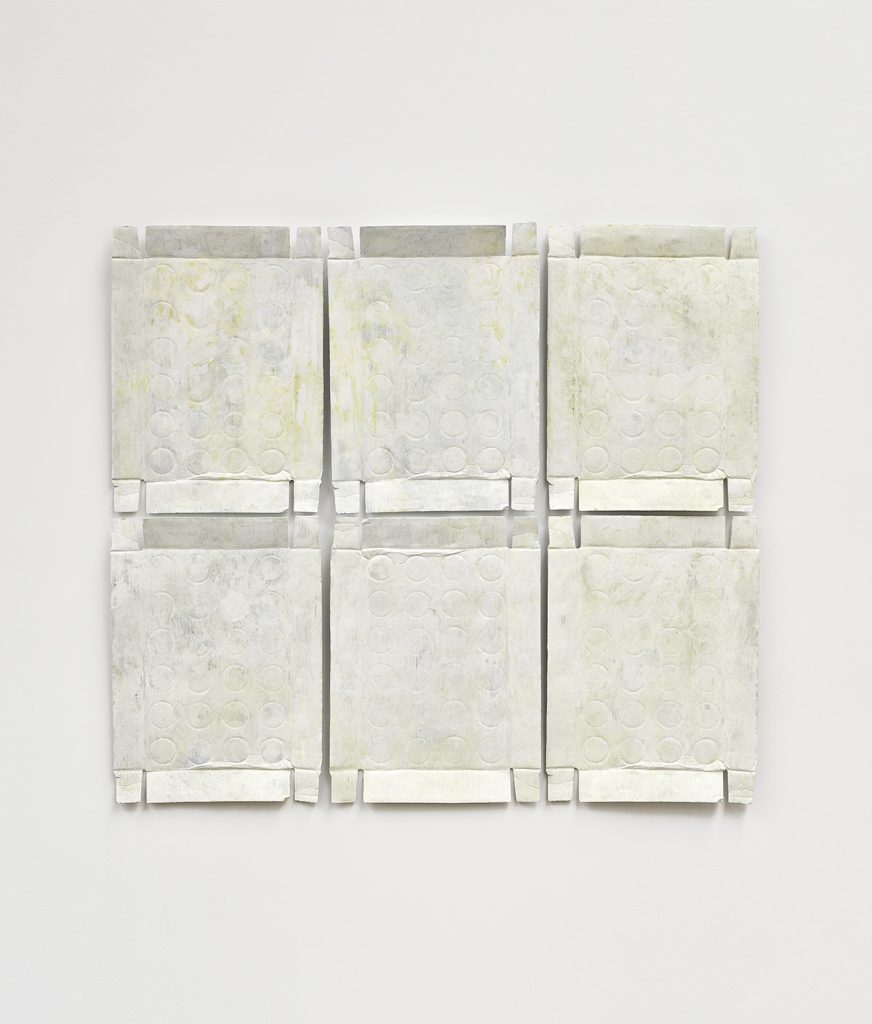 All of this is part of the narrative that Whiteread is crafting and although it might seem like a leap, Internal Objects, as an exhibition, works very much like a written story. The works are the language that guides, but crucially, doesn't force a reading. Each piece is imbued with symbolic, intimate and collective meanings, they stand alone, but they also come together as a perfect, complex whole.
"Rachel Whiteread: Internal Objects" runs until 6 June 2021 at Gagosian Grosvenor Hill, London. For more information, visit: gagosian.com/exhibitions
Featured Image: Rachel Whiteread, Doppelgänger, 2021 (detail). © Rachel Whiteread. Photo by Prudence Cuming Associates. Courtesy Gagosian.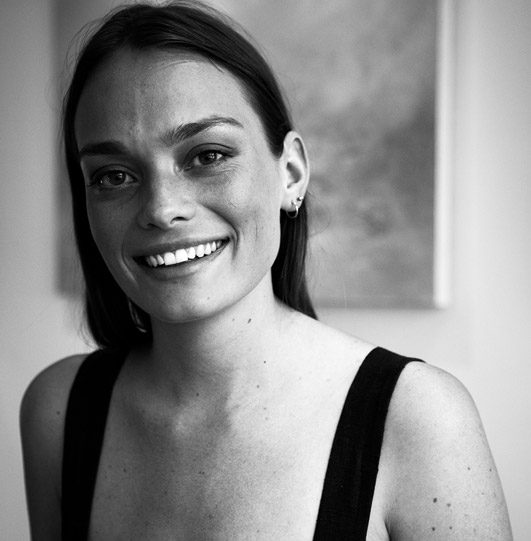 Millie Walton is a London-based art writer and editor. She has contributed a broad range of arts and culture features and interviews to numerous international publications, and collaborated with artists and galleries globally. She also writes fiction and poetry.