[dropcap style="font-size:100px; color:#992211;"]P[/dropcap]rofessor Green, arguably one of the best rappers/freestylers in the UK, hit Watford's recently revamped Colosseum for a one-off, queue-around-the-block show on Tuesday 25th June.
The overly excited crowds of predominantly teenage girls were driven into a frenzy as a short technical hitch with one of the guitars held up proceedings. This brief glitch led to the chant of "PRO GREEN!, PRO GREEN!, PRO GREEN!". With a smile from the guitarist and a few victorious power chords, Professor Green bounded on stage with a grin on his face like the Cheshire cat. Well he has lots to be happy about after all with some major sponsorship deals, sell-out shows and hits that just keep on coming.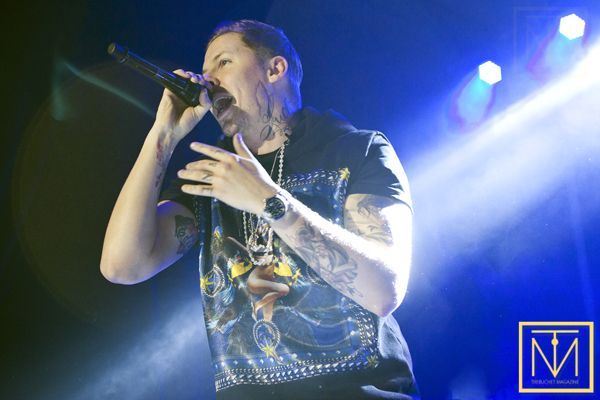 Professor Green (real name Stephen Manderson) looked jubilant and healthy. As someone with a somewhat turbulent past who made a name for himself as an MC from Hackney, East London, it's fair to say his career could've gone in a few different directions. It's pleasing to see he has chosen the right path.
Love him or hate him, Professor Green is a very clever and talented artist. He simply just seems to keep getting it right. His latest single, 'Are You Getting Enough' is another timely collaboration, this time with the music press's new blue-eyed boy, Miles Kane and is an absolute triumph.
During his short career, Professor Green has given us a bucketful of truly great club classics. As he fires them out one after the other between the lasers and the samples, with an impish smile like a naughty little boy, we are reminded of just how good these tunes really are.
Suffering from a painful problem with his leg, he tells the crowd his doctor has told him not to bounce. He says he is going to bounce anyway because he is here to have a good time. Cheers erupt from the crowd and hands fly into the air and as the next number begins, the entire Colosseum starts to bounce.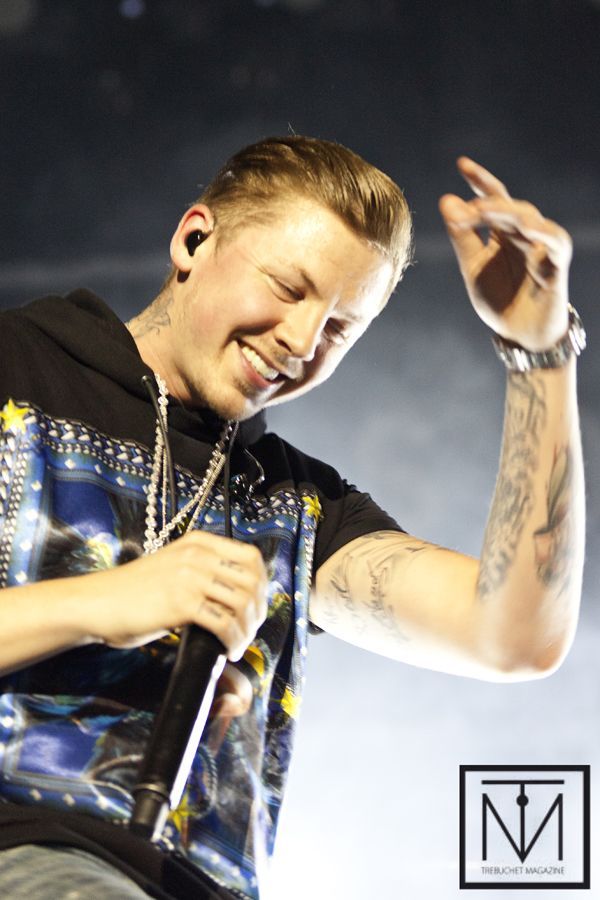 Everybody there seemed to be having that good time and there was a truly happy vibe in the air as Professor Green brought the party with him, bouncing up and down, roaming the stage like a caged tiger and stepping onto the monitors to reach out to the crowd.
All those of you who may be going to see him at Glastonbury, you're in for a real treat.
Photos: Carl Byron Batson

Photographer, published poet, former party animal, body builder, grave robber
to the stars and renowned chainsaw juggler, Carl can often be spotted on his
Harley Davidson pretending to be in Terminator 2. He is also frequently seen in
the press pits of old London town, camera in hand, avoiding being hit by bottles
of wee and crippling his opposition with secret Kung Fu moves.