[dropcap style="font-size:100px; color:#992211;"]B[/dropcap]aseballs caps set backwards, shirtless bromance, and hip hop shout-a-longs, a Limp Bizkit show is a predictable foray into 90s nu-metal.
Less expected was how great Limp Bizkit are live and what a strong front man Fred Durst is. Time has perhaps overshadowed his talent with celebrity news and candid photos, but hitting the Brixton stage he lifted the crowd, urging them to jump high, party hard and have fun (with your hat on).
Borland's guitar playing and stage presence remains undiminished and as a foil to Durst's everyman persona, he's the guy that journalists, guitarheads and other non-capped types can get into. An economical guitar player, his melodic lines and Helmetish riffs supported by Bizkit's fluid basslines and funk drums are still infectious twenty years on.
Opening with 'Rollin' the band set the crowd jumping from the start and, following through with favourites 'My Way', 'My Generation' and Rage Against the Machine's 'Killing in the Name Of', ensured that fans left footsore and punchdrnk. The closing 'Take A Look Around' was a great way to end the night (a possible exception being the guy who crowd surfed heavily onto his head).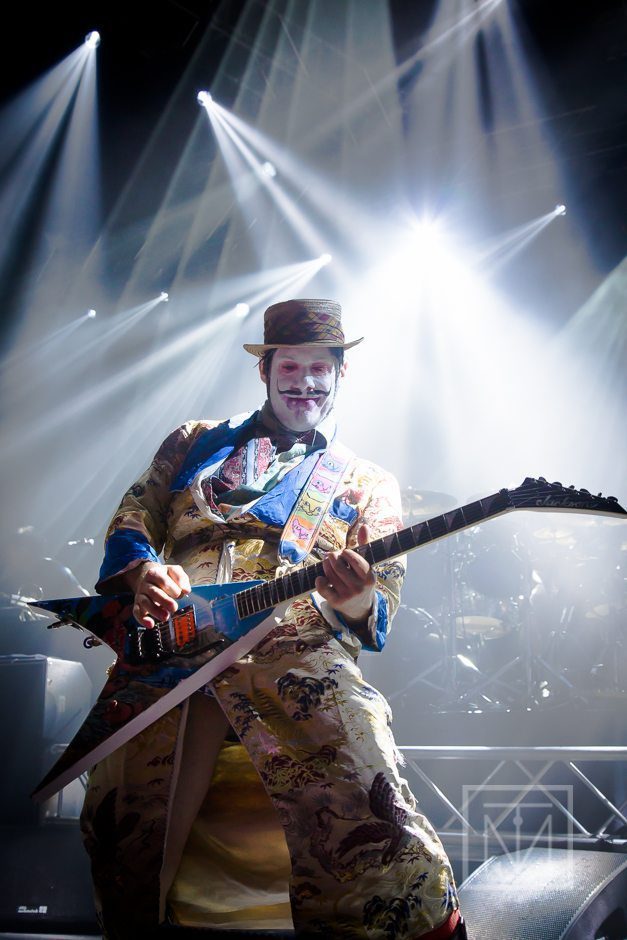 Austrian support Mother's Cake played a loud set of pumped up RATM-infused grunge numbers and won some new fans. However, it was the first support band Queen Kwong (featuring an au natural Borland on guitar) that were the most impressive. Containing Birthday Party / Mars Volta-esque blues infused noise rock, lead singer Carre Callaway clawed at everything in sight. Singing and shouting into an echoplexed mic, she raised a gale of screams as on the band played, despite their disintegrating instruments, ears and sense of responsibility.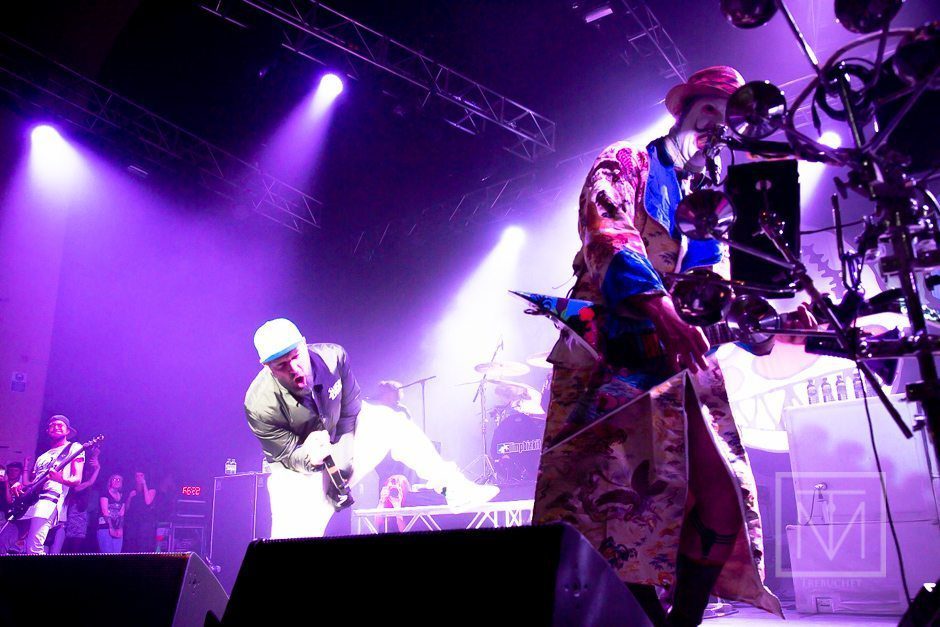 Setlist:
Rollin
Hot Dog
Gold Cobra
My Generation
Living It Up
Eat you alive
Nookie
My Way
Boiler
Killing in the Name Of
Faith
Break Stuff
Take a look around