[dropcap style="font-size:100px; color:#992211;"]I[/dropcap]'m not sure if this gig was bad, or just really not what I wanted it to be.
The thing I've always liked about Polar Bear is that they manage to combine straight up jazz with a sense of fun and rhythm that makes it seem like they don't take themselves too seriously – "To Touch the Red Brick" is a case in point. There's an undercurrent of groove and funk that almost makes you forget how good – and sometimes, how strange – what you're listening to is. Music to be enjoyed, in other words, not admired.
Unfortunately, after last night, I feel like I might have to change that opinion.
Opening with a white robed spiritual type telling the audience about peace, love and light was not the best of starts. It's a difficult thing to warm to at the best of times, but combined with Seb Rochford's recent ramblings about the time he's spent in the "high desert", it smacks of someone who takes themselves very seriously indeed.
The music does little to dispel the sense of earnestness. Two tracks in, and the band departs to leave the irritatingly named Leafcutter John to give the audience a few minutes of meandering ambient nonsense. Perhaps the echoing effects are designed to evoke wind around Death Valley salt flats, but given that we're in Shoreditch it just feels like pretentious crap. Rochford comes back to segue out of it with some typically gorgeous percussion, which briefly raises hopes… but ultimately goes nowhere.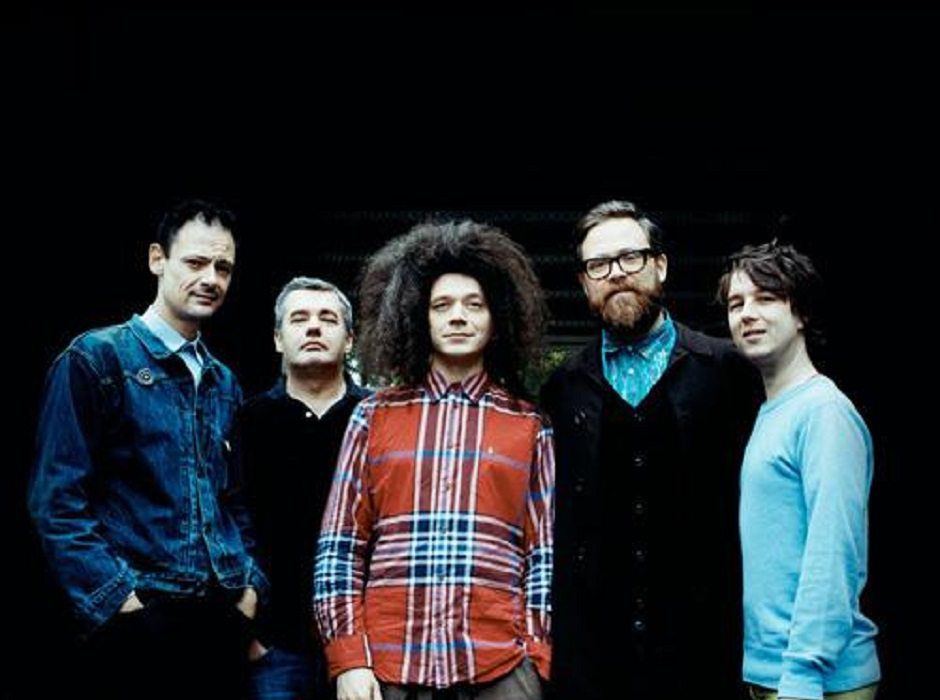 The whole thing feels very worthy, and very affected. Pete Wareham, from my fairly distant vantage point, looks a bit like Howard Moon, whilst the laptop fiddler dances like an annoying teenager and seems to be the only one in the room that thinks anything here is worthy of nodding along to. The saxophones have precious little of the slippery funkiness I associate with the group, and most of the time can't help but remind you of the godawful scenes in Lost Highway where Bill Pullman wails away like a cut price Ornette Coleman in an 80s leather jacket.
There are flickers here and there – a bassline, a beat, a solo – but nothing ever catches fire. "Don't Let the Feeling Go" almost sums it up, as a hopeful opening descends into mediocrity and some ill-advised vocals.
On the other hand, a lot of the crowd seemed to be enjoying themselves – although not that much. One guy outside was trying to impress a girl by saying "I just can't cope with how excellent it is," but that begs the question – if they're so good, why are you out here having a cigarette halfway through the set?
I remain unsure whether this was bad, therefore, or just not what I wanted it to be. In fact, I think it was probably both, as it was the one thing I never thought a Polar Bear gig would be.
Dull.