[dropcap style="font-size:100px;color:#992211;"]A[/dropcap]
new exhibition of Pablo Picasso's ceramics opens next month at Huxley-Parlour Gallery. It is the first time the artist's ceramics will be exhibited as a solo show in a commercial gallery in London.
Picasso's ceramics are predominantly the result of a 25-year collaboration with the Madoura Pottery workshop in Vallauris. During this period, he produced over 600 pieces, originating from more than 3,500 designs. 
Works of note include a delicate white plate depicting the profile of Jacqueline Roque, and a number of his decorated statuettes of owls. Further whimsical and unusual pieces include Figure de Proue, a white ceramic vessel colourfully glazed and shaped to resemble a figurehead found on the bow of a ship, and Pichet a Glace, which takes on human features and is recognisable due to its bulbous spout, short round handle and opening for filling water.
As in Picasso's painted oeuvre, his use of vigorous, abstracted brushstrokes give life and vibrancy to his ceramic subjects. In some cases, the arms of pitchers are turned into extensions of the figures themselves, becoming the anatomical features of the animals depicted. These works in particular demonstrate the evolution of the artist's practice, having begun with mostly utilitarian items such as plates or bowls and having progressed to more complex forms.
Picasso prioritised the functionality of his ceramics. Many of his first pieces were used in his own home or gifted to friends. In contrast to the elevated prices of his paintings and sculptures, his ceramics were both accessible and easily available. Reflective of his unmistakable style, they provided then as they do now a unique key into one of the twentieth century's most influential artists.
Picasso Ceramics runs at Huxley-Parlour Gallery from 18 March – 30 April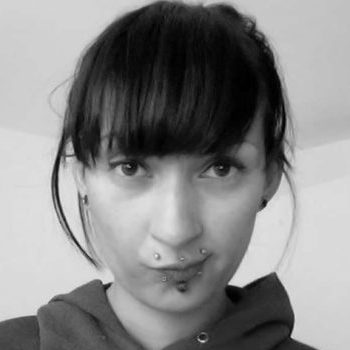 Naila Scargill is the publisher and editor of horror journal Exquisite Terror. Holding a broad editorial background, she has worked with an eclectic variety of content, ranging from film and the counterculture, to political news and finance.