Masterpiece Art present an exhibition featuring a rarely seen full set of 24 silver platters, a collaboration between Picasso and the celebrated Ateliers Hugo, Aix-en-Provence, France. Each of the limited-edition works feature a different design, which draw upon three recurring themes in the artist's oeuvre: bullfighting, Jacqueline Roque, and Henri Matisse.
Showing alongside the platters is a 25th piece, a 'progenitor' platter once belonging to Picasso that was acquired from his descendants. This silver platter, Visage aux Mains, stamped Empreinte Originale like his ceramics, hails from the small number of silver platters made for Picasso's personal collection between Dec 1956 – March 1958. Further supplementing this will be gold medallions and a full-size gold platter from the collaboration, a set of 13 gold bijoux by Jean Cocteau and François Hugo, comparative ceramic platters, archival materials, as well as photography by famed Irish photographer, Edward Quinn.
Picasso created a large volume of ceramics and crockery in numbered editions, but only issued silver platters in 24 designs throughout his entire oeuvre, designing an even smaller number of pieces in gold. Conceived between 1956 and 1961, the platters were designed by Picasso and executed by acclaimed French silver and goldsmith François Hugo. All works were handmade in the repoussé technique by François and his son Pierre Hugo; the limited editions were produced in an edition of 20, plus two 'artist's proofs', as well as six Hors de Commerce, each piece stamped accordingly.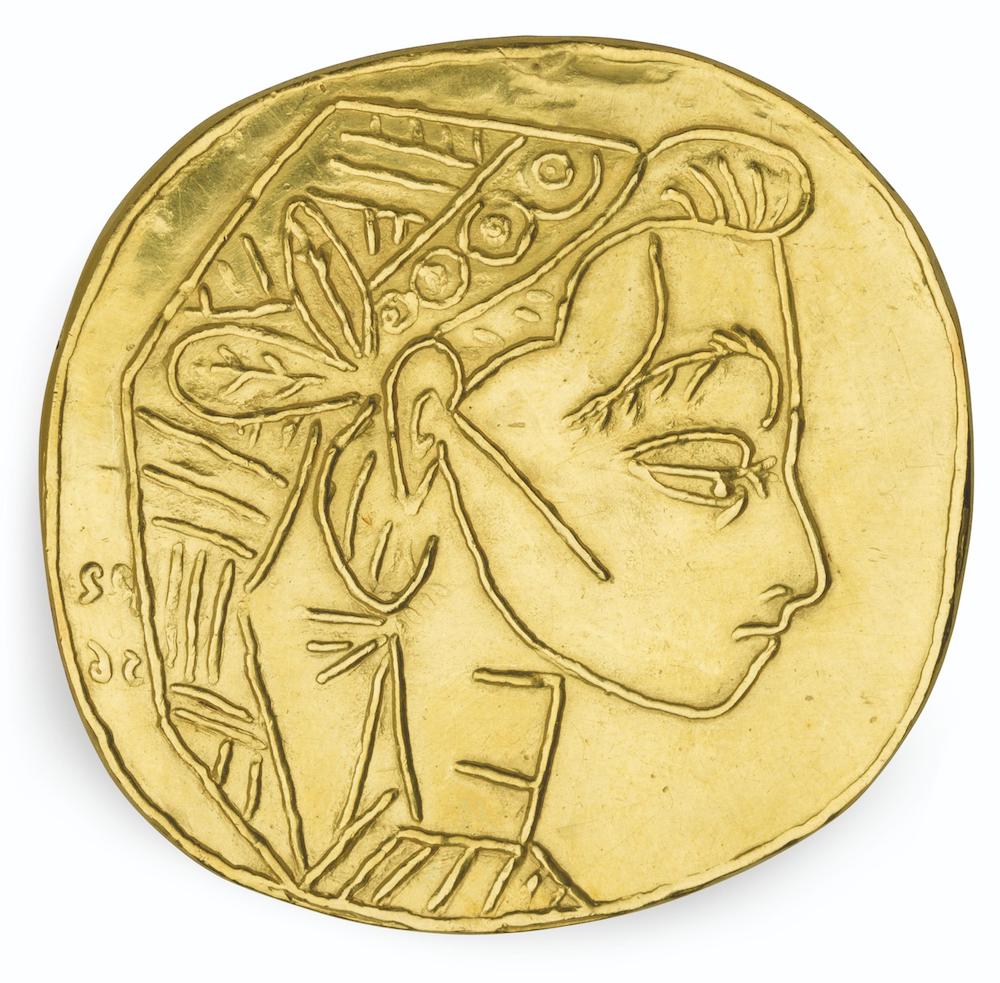 When the first platters were completed, Picasso originally intended to keep them for himself and hid them from the public, occasionally showing them to a few friends who visited his studio. Even after the artist authorised François Hugo to make a small, numbered edition of each platter for sale in 1965, the specimens were limited to a small circle of connoisseurs and friends. They were sold through Jean Hughes, proprietor of the gallery Le Point Cardinal in Paris, where for the first time in 1967 some of the pieces were displayed in an exhibition entitled Atelier François Hugo.
The public remained largely unaware of the existence of such platters before the dedicated solo exhibition Picasso – 19 plats en argent par François et Pierre Hugo, 1977, at London's Lever Galleries and Paris's Galerie Matignon. The blockbuster exhibition became a major milestone in the artist's career; not only did it put Picasso back on the map several years after his death, but the public debut of the silver platters raised newfound appreciation for the importance of the artist's non-painting works. Since then, due to demand for the individual platters, full sets have rarely been amassed or exhibited.
Alex Cousens of Masterpiece Art says, "Picasso's ceramic work is well known and justly celebrated, but his collaboration with François Hugo was hugely important to him. He took a deep interest in the creation of these platters, the problem-solving nature of the collaboration and this challenging new medium. We are privileged to be able to bring together under one roof an entire edition of these sublime artworks, along with many other rarities. The photography of Edward Quinn is particularly evocative of Picasso, and offers a sense of time and place, especially as it shows Picasso enjoying his platters at Villa La Californie."
PICASSO/HUGO Agents d'Argent et d'Or runs at Masterpiece Art from 19 November 2020 – 20 February 2021.
Featured image: Pablo Picasso, Visage aux Mains © Maxim Souyri © Succession Picasso 2020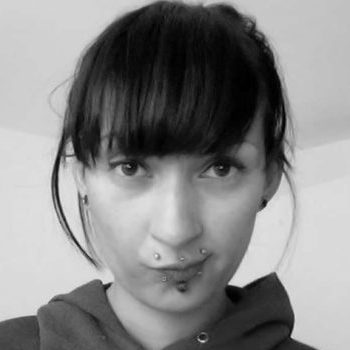 Naila Scargill is the publisher and editor of horror journal Exquisite Terror. Holding a broad editorial background, she has worked with an eclectic variety of content, ranging from film and the counterculture, to political news and finance.