M
ajor new exhibition Tolerance by international artist Patrick Altes at Gerald Moore Gallery confronts negative cultural stereotypes and advocates for tolerance and respect in times of angst, division and separatism. 
A leading light in the emerging Franco-Algerian art movement, Altes's first-hand experience of unjust, brutal and discriminatory societies fuelled a sense for the politically, socially and humanly acceptable which has become a thematic concern visible in all his creative work. With perilous journeys depositing migrants on European and now, British shores, Altes turns his attention to the harrowing circumstances that increasingly accompany migration and resettlement.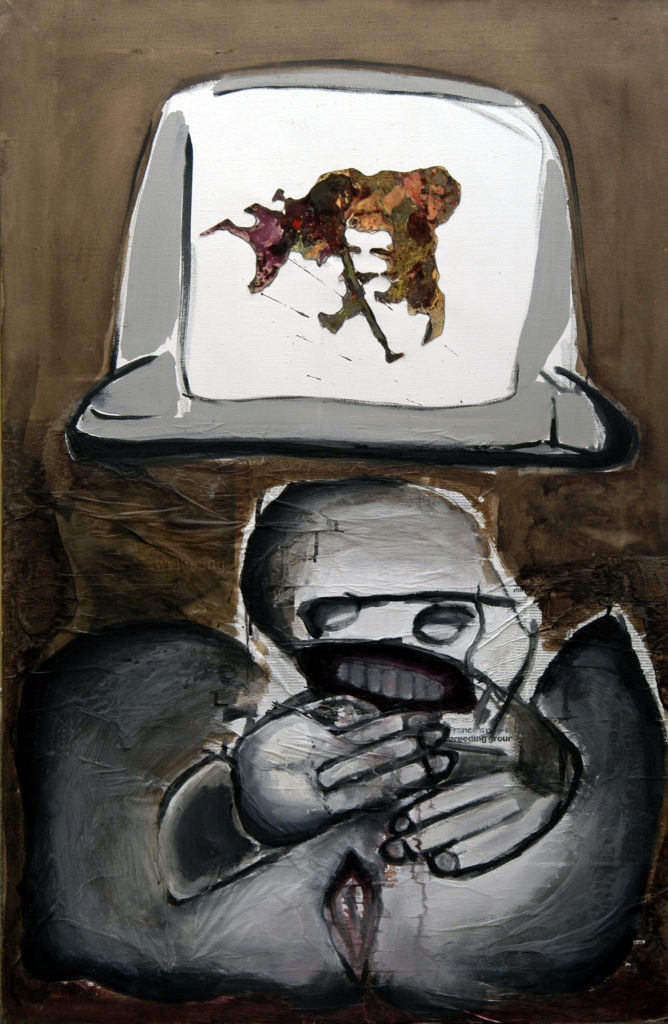 Altes has created several installation pieces for this exhibition, together with new digital collages, posters and paintings, often involving the layering process that has become a hallmark of his work.
The exhibition is curated by Middle Eastern Art specialist Janet Rady and supported by the Arts Council will encompass outreach and public engagement activities. These activities will encourage pupils, students and participating members of the public to reflect on our values and ideas, bringing concepts such as the rule of law, diversity, democracy and individual liberty into the conversation.
Tolerance runs at Gerald Moore Gallery from 19 November 2019 – 25 January 2020, while A Wave of Dreams Art Lab in St Leonards-on-Sea, where the artist lives and works, will host a 'prequel' from 17 October – 10 November