If, like me, you suffer from PAFT (Pre-Autumn Fashion Tension) then your time of anxiety is almost over. The pertinent question at this time of the year, preying on the mind like an unpaid bill, is, of course: what will the stylish woman be wearing as the leaves cascade from the trees?
All can now be revealed.
Once upon a time a high fashion garment was simply required to be functional, elegant and, perhaps, express a cool sexuality. Not any more.
The Designer Cosa Nostra have now decreed that their collections must fully express the zeitgeist by embracing art, philosophy, cinema, music and God-knows-what-else.
This September, for instance, Dolce and Gabbana will be setting out their stall with BAROQUE ROCKS! 'a sumptuous feast of Rococo-inspired prints'. Proenza Schouler will unleash EASTERN OPULENCE, 'an opium-soaked dose of mystery and oriental glamour' and that old favourite Jill Sander will be busy swathing blank faced models in space-age silver and white for her SCI-FI/FANTASY collection.
You get the picture.
You may think that these 'ideas' were simply scribbled on the back of an oestrogen pill packet over some expensive wine-soaked lunch a week before the show. Not so. The seasonal fashion calendar is a demanding bitch and, to her, foresight is everything.
Way back in February I clipped an article from the Women's Wear Daily, which contained bite-sized quotes from most of the top Designers on their inspirations for the upcoming fall collections. These quotes shed considerable light on the depth of thought required to consistently 'make a splash' on the international catwalk scene.
I enclose samples of the same for your pleasure:
''It all started with a really cool orange velvet chair'' Tracy Reese
''Santiago Calatrava, linear labyrinths and cable-stayed bridges'' Lela Rose
"The early 20th-century Chinese Opera, The White Haired Girl. This collection revolves around the protagonist's strength, passion and courage for love in Imperial China' Bibhu Mohapatra
strength, passion and courage for love in Imperial China
''Suffocation'' Alexander Wang
''The 1960s rogue girl who has a Japanese sensibility this season'' Gwen Stefani
''The cinematic term 'the magic hour,' an enchanted time when the sky slowly transitions from the vivid blush of sunset to the translucent shimmer of the stars' Barbara Tfank
''El Topo'' Scott Sternberg
''A reflection of an artist's studio with deep colour and rich texture surrounding all'' Carolina Herrera
''Country meets city'' Tommy Hilfiger
''Listening to J.S. Bach while taking in the stark modernism of Henry Moore's bronzes set in the English landscape'' Bryan Wolk and Claude Morais
''Mainscream'' Miguel Adover
''The motion of the Mmm performance of Michael Clark; contorting and writhing, abstracted by shadow and light'' Victoria Bartlett
''Protection. Brutality. Survival. Nobility'' Yohji Yamamoto
''THE LIBRARY'' Derek Lam
''Traces of identity, what's left behind'' Maria Cornejo
''Wo-man II'' Donna Karan
''Romantic cliché'' Thakoon Panichgul
''Ice skating'' Sandro Mandrino
Veteran tastemaker Victoria Beckham declined to translate her vision into text and instead sent the WWD a photograph of a large scale sculpture created from old washing machines.
In fashion the beat never stops. Even now these heavyweight intellectuals will be devouring fragments of Italian Futurism, the films of Michael Powell and, quite possibly, yellowing copies of the Beano in order to cough up their spring collections. We can all be grateful that our fashion requirements are in such capable hands.
Women's Wear Daily might not be to everyone's taste so if you seek further information about the high art/low comedy/fashion interface I recommend checking out Dave Sim's GLAMOURPUSS available monthly from Aardvark-Vanheim.
Sidebar Image: Yohji Yamamoto
Women's Wear Daily
Glamourpuss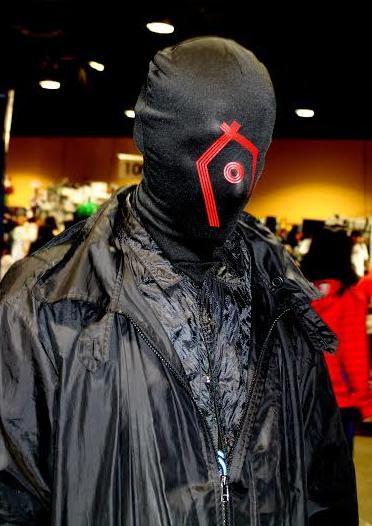 Having completed principal photography on phase one of the Sharks revival SWP is now preparing to edit the One Last Thrill feature documentary. Sharks themselves are 'dropping a big one' by releasing a double album Dark Beatles/White Temptations in April 2018.
In his spare time the author kayaks the muddy river Ouse and walks the South Downs which gently enfold his home town of Lewes.