[dropcap style="font-size:100px; color:#992211;"]A[/dropcap] platinum-selling heavy band rocking to a few hundred at the Borderline in London is the sort of story that warms perrenial rock-tinged 'I remember when' chats.
For those involved in the Devilskin story, this is it.
Booked onto the final Mötley Crüe tour and returning the UK for Download festival, wings have been spread for the band from Hamilton, New Zealand who at this point haven't found their reverse gear.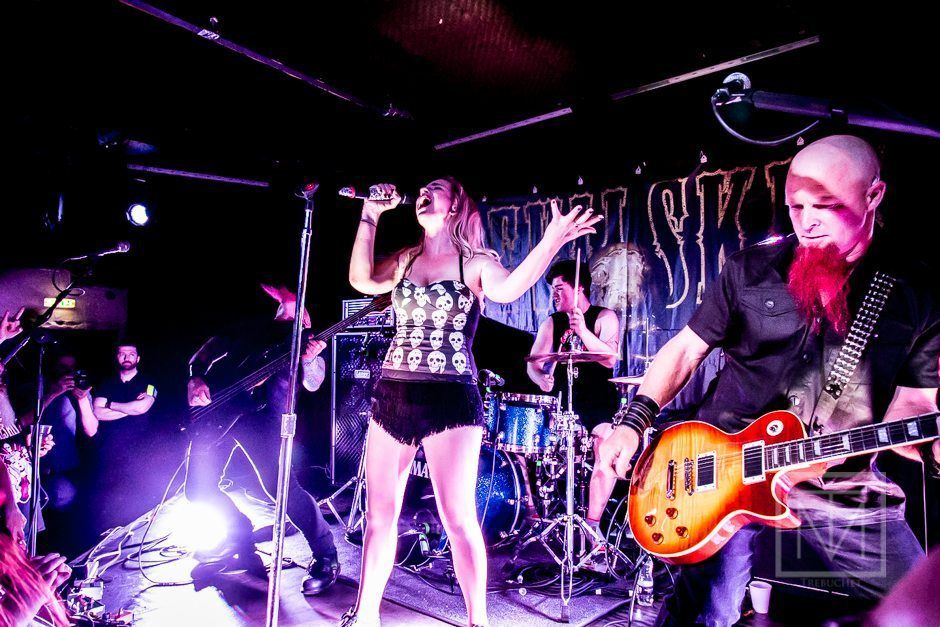 How have they made it work? A female vocalist who can as easily ring out pop metal as very healthy death metal growls, a father/son powerhouse rhythm section that easily matches energy with groove (rather than compromising one for the other) and surprising guitarist whose use of slide and melody give a bit more dimension to a group that could easily fall into a chugalong trap of same old songs. Plus there are 27% red beards in the band (don't ask where the 2% comes into it),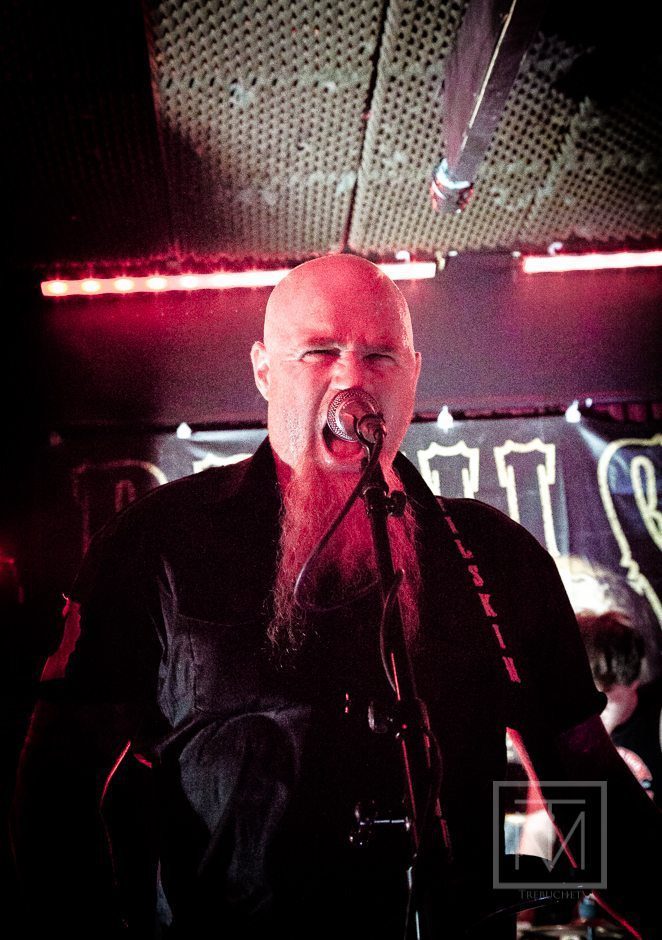 RIP Dime and all that, which gives a sort of satanic dwarf vibe that is very cool. Not to mention the 75% bald vibe (stop asking those questions) giving the band a streamlined vigor that really propels a set.
What really gives this band a push is that they're very very tight musically, and have a firm grasp on stagecraft. They're fun to watch and give the audience a double shot of whatever they're drinking.
Points of improvement are really in their long game, there isn't quite as much weirdness as I'd like, but then like most music hacks I love Captain Beefheart, Zappa, Mastodon, and a variety of unlistenable holy noise as a panacea for the endless sludge metal records or skate punk that washes over one's inbox like a tumescent deluge of dick pill offers. The grooves are there and within each song there is variation aplenty. Across the breadth of a set though, they could channel a bit of Amebix or grit and grind within their polish. Of course, that is personal preference and everyone in attendance loved the show. Hugs were had, drinks spilled and firm handshakes shook. A great night and a prelude to a great career.
Plus Devilskin kicks the whispered argument that girls can't front heavy metal bands properly in the balls.
Devilskin, April 16, The Borderline. Photos by the author.