[dropcap style="font-size:100px; color:#992211;"]S[/dropcap]ince leaving Spock's Beard to "pursue a more spiritual path", Neal Morse has released a string of albums combining over-the-top progressive rock with Evangelical Christian lyrics so heavy-handed than even many Christians find them hard to stomach.
This record is neither of those things.
This is quite explicitly a singer-songwriter record, with straightforward songs rather than multi-part prog epics, every song clocking in at around four minutes of so. A few of the big soaring melodies wouldn't have sounded out of place on a mid-period Spock's Beard record, and "Spock's Beard Lite", wouldn't be a bad description for much of the album.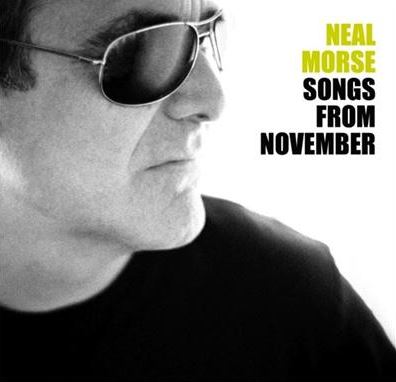 Lyrically the "God stuff" isn't entirely absent, but it's not in-your-face either; the songs are more about life in all its richness.
Neal plays the guitars, keys and bass, with a variety of guest musicians contributing percussion, brass, strings and backing vocals. Even though the songs themselves are simple, quite a few are still embellished with some rich arrangements. There's a big brassy riff on opener "Whatever Days", gospel-style harmonies on "Heaven Smiles" and some very evocative solo violin from Chris Carmichael on "My Time of Dying". More than one track has a summary west coast feel, ironic given the album title.
The one fall from grace is the overly saccharine "Daddy's Daughter" which falls deep into pass-the-sick-bag territory. That one track aside, this is an enjoyable album that does what it says on the tin. As a singer-songwriter album by a progressive rock frontman it bears comparison with Alan Reed's excellent First in a Field of One. Certainly there are plenty of tunes that get stuck in your head after a few listens.
Spock's Beard fans ought to find a lot of like about this record, especially those who find the overt religiosity of his other solo work a bit too much.