[dropcap style="font-size:100px;color:#992211;]S[/dropcap]oil! said the duchess, and all the courtiers reached. Soil. The journal, Soil Science and Plant Nutrition, (volume 63, 2017, issue 5)  has thought to inform its readers that there are 'soil' themes in popular music.
But why no mention of the 'Hippopotamus Song'? I think we should be told.
Perhaps its because the 'Hippopotamus Song' is less popular than is, say, Adele. But soil is a good metaphor for all those of us in the arts who never quite make it. For if we didn't at least try, there wouldn't be the interest to sustain what is a thriving industry.
Let's celebrate soil; and go bathing in mud, mud, glorious mud.
________________________________________________________________________________
Have you ever considered how "soil themes" have been represented in popular song? If so, a new paper in the journal Soil Science and Plant Nutrition (Volume 63, 2017 – Issue 5) may be of interest. See:
'Songs for our soils. How soil themes have been represented in popular song'    The authors cite songs such as :
• 1959 : Johnny Cash : Five feet high and rising : Songs of our Soils
• 1966 : Peter Seeger : Cement octopus : God Bless the Grass
• 1967 : The Beatles : Strawberry fields forever : Magical Mystery Tour
• 1975 : Johnny Cash : Look at Them Beans : Look at Them Beans
• 2015 : Neil Young : RMA : The Monsanto Years
And, in so doing :
"This paper observes that many of the greatest songwriters and interpreters on the international scene, from all musical genres, have dealt with soil, often from innovative and audacious perspectives. From the prosaic metaphor of the life cycle or as a medium for crops, the soil resource has also been cast as a means of pain, sacrifice, or even redemption. Sometimes seen as a secret world, a helpless creature, treated with a visionary or yet psychedelic approach, the soil has been represented in myriad ways."
Note : The video above is :
• 1967 : The Bonzo Dog Doo-Dah Band : Jollity Farm : Gorilla
(it features an agricultural theme, but is not cited in the paper).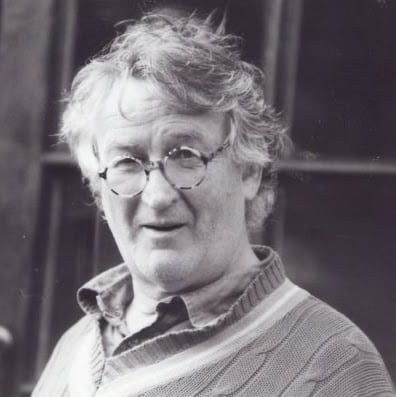 Ed studied painting at the Slade School of Fine Art and later wrote his PhD in Philosophy at UCL. He has written extensively on the visual arts and is presently writing a book on everyday aesthetics. He is an elected member of the International Association of Art Critics (AICA). He taught at University of Westminster and at University of Kent and he continues to make art.