[dropcap style="font-size:100px;color:#992211;"]I[/dropcap]

nfluential Italian street artist Millo will return to the UK with Where the Streets Disappear as part of a double

solo show with Hikari Shimoda, another great character of the international contemporary art scene.

Millo's art reflects on the fragility of human existence and on the importance of each individual's personal growth, in relation to the social and urban context in which they live. Millo constantly investigates our surroundings, the place and time we live in, our space in the world and within the walls of our homes. He constantly enriches his personal research with new suggestions, using his unmistakable aesthetic to explore our inner nature. His murals are like doors open into the human mind and heart, and resonate with the most intimate and sincere desires, giving a new voice to the feelings that bring us closer to each other.

Hikari Shimoda's colourful and disarming artworks will intertwine with Millo's poetic street art, the intense dialogue between their works highlighting their unique representation of adolescence and modern youth. Each artist will present a brand new collection of 10–12 works on canvas of various formats, all differently being part of a common theme. They will both display stories, expectations and fragility of timeless generations: today's teenagers and of their parents, yesterday's eternal children.

Millo's Where the Streets Disappear and Hikari Shimoda's Stand Up, Saviour
 exhibitions will run at Dorothy Circus Gallery in London and Rome from 14 June – 13 July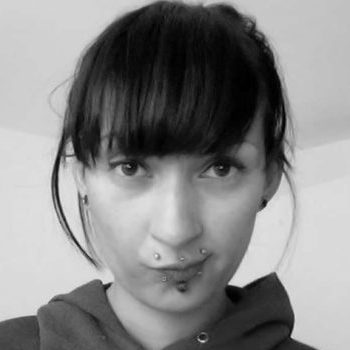 Naila Scargill is the publisher and editor of horror journal Exquisite Terror. Holding a broad editorial background, she has worked with an eclectic variety of content, ranging from film and the counterculture, to political news and finance.