[dropcap style="font-size:100px;color:#992211;"]R[/dropcap]
EJEKT Gallery present
Hybrid Prophecy
, a solo show of one of Poland's exceptional young artists, Kle Mens. The work will be exhibited at 82a Commercial Street, a former public toilet in London's East End, and is curated by Elaine Tam.
Kle Mens is a Warsaw-based visual artist working across painting, sculpture, performance and film. Following the death of her father, she grew up in an extreme Catholic sect in Poland, under the care of her mother, a schizophrenic, devotee nun. As such, a major tenet of her work is the exploration and exploitation of religious iconography, which calls forth a brave new world of the feminine in post-secular art practice.
The paintings at the heart of her practice involve a traditional technique, one which requires the painstaking application of a hundred translucent layers. Through this steady dedication we witness the transfiguration of Kle Mens as saint, martyr and hybrid creature, which emphasises the transmutable nature of timeless mythical bodies.
Having exhibited in her native country multiple times, the controversial nature of her work means she has received a notable backlash from a more conservative Polish audience, including the staging of protests outside her exhibitions.
In her first UK solo show, the artist summons both religious martyrs and mythological hybrids to evoke the force of female transformation, which underlies all her work. This exhibition sees her revisiting the idolatry of female purity of her youth through the Martyrs series, with focus on those whose punishment was sex-related or sexuality-specific.
REJEKT Gallery founder Sarah Sosnierz says: "Kle Mens' collaboration of female religious iconography and contemporary art is symbolic of a generation that is empowering woman in a culture that has stunted its growth for generations. REJEKT Gallery represents grassroots arts culture from a new generation of Eastern European artists, whom in their work are defining moments that will become key pillars of our contemporary history."
Hybrid Prophecy runs at REJEKT Gallery from 14 – 23 June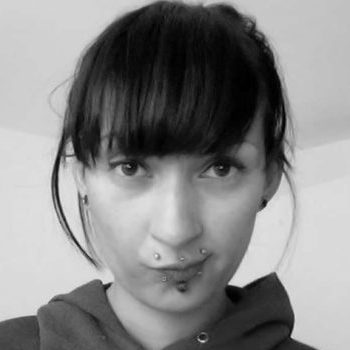 Naila Scargill is the publisher and editor of horror journal Exquisite Terror. Holding a broad editorial background, she has worked with an eclectic variety of content, ranging from film and the counterculture, to political news and finance.