[dropcap style="font-size:100px;color:#992211;"]A[/dropcap]rtist and musician Michael Stipe will join writer and critic Miranda Sawyer in conversation at the Institute of Contemporary Arts for the launch of Stipe's photography book, Volume 1. The book 
centres upon Stipe's personal understanding of queerness and conjoins figures in his own life with those in American history and popular culture.
Volume 1 is the first in a forthcoming series presenting different aspects of Stipe's artistic practice, and is produced in collaboration with artist Jonathan Berger and designer Julian Bittiner. It brings together nearly 40 years of Stipe's practice of creating and collecting photographic materials, alongside images of him posing as a subject in the photographs of others. 
Stipe studied photography and painting at University of Georgia before leaving school to form the band R.E.M., serving as frontman and singer-songwriter until the band dissolved in 2011. The sensibility he began developing during his time as an art student transferred to his work for R.E.M., from art directing their graphics, videos and stage design, to writing, composing and performance.

The event takes place on 1 September at 16.00.
Image: "The last time I saw River", Michael Stipe, Volume 1, 2018
[button link="https://www.amazon.co.uk/Michael-Stipe-1/dp/8862085915/ref=sr_1_1?s=books&ie=UTF8&qid=1534186970&sr=1-1&keywords=michael+stipe+volume+1″ newwindow="yes"] Buy Volume 1[/button]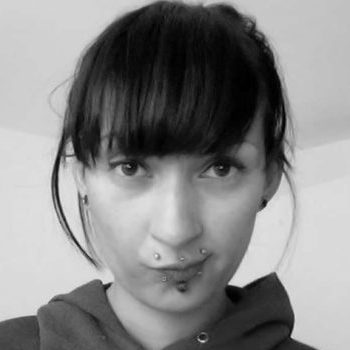 Naila Scargill is the publisher and editor of horror journal Exquisite Terror. Holding a broad editorial background, she has worked with an eclectic variety of content, ranging from film and the counterculture, to political news and finance.