[dropcap style="font-size:100px; color:#992211;"]T[/dropcap]here is a complex story at the centre of A Magnificent Haunting.
Alas, the film falls prey to its own charming funniness, the script a tad too rushed and soon gives up on the frightfulness of the border between fantasy and reality for our protagonist in favour of comedy. That comedy comes courtesy of the interaction between Pietro (Elio Germano in an award-winning performance),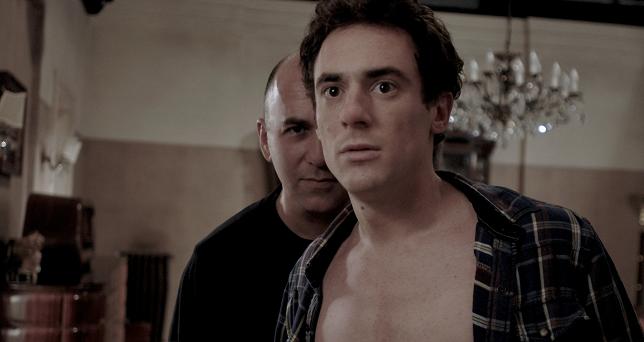 the croissant-maker — not a baker; he makes nothing else — and aspiring actor who has moved to Rome in pursuit of an unrequited love, and the theatre troupe that happen to be haunting his apartment.
Comedy
Said comedy is handled reasonably well, however there is a want for some further characterisation; early scenes have us curious about Pietro's story, but once the ensemble has been established, development largely ends there. In fact the film does feel like something of a missed opportunity: the haunted house in question is an excellent set-piece that is at first utilised to spooky effect with great skill, however it is abandoned for this purpose, again, when the ensemble is established.
Shallow
Really, if it were not for some very good performances, the film would likely ring rather shallow.
So it is just as well for those performances, as, despite the above lamentations, A Magnificent Haunting is really quite agreeable, skilfully eliciting a genuine affection for its characters. The interaction between Pietro and his group of ghostly actors is delightfully awkward, then more amusing for the good-natured bickering that follows, and a poignancy is felt when the dead ones come to learn of their fate.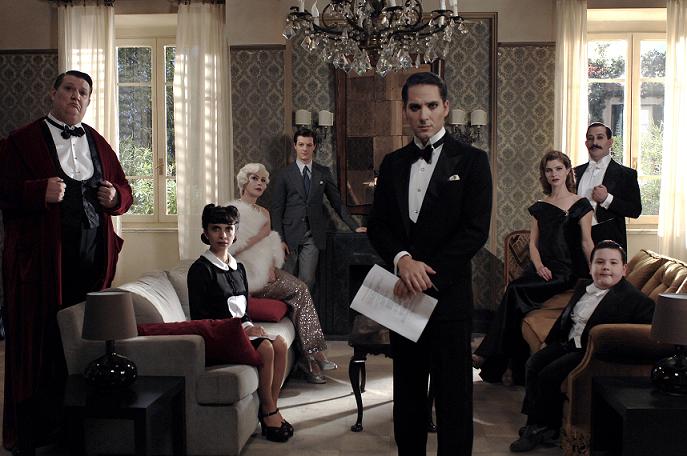 Sure, the script is not quite detailed enough to create a true immersion in the blending of fantasy and reality it attempts, but as a piece to lightly charm, A Magnificent Haunting is recommended.
Presented by the London Film Festival. On 25 October at Hackney Picturehouse and 26 October at the Ritzy, acclaimed writer, Roger Clarke will be introducing the film with a ghostly reading from his book – 'A Natural History of Ghosts'.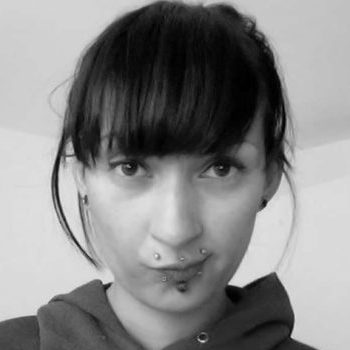 Naila Scargill is the publisher and editor of horror journal Exquisite Terror. Holding a broad editorial background, she has worked with an eclectic variety of content, ranging from film and the counterculture, to political news and finance.