[dropcap style="font-size:100px;color:#992211;"]W[/dropcap]

hen I first came across Iris Orton I was watching a 1959 newsreel, part of the Look at Life series by Rank, advertising the delights of Soho's nightlife. After a panning shot that takes in the neon signs and foot traffic, the camera enters the Mandrake Club on Meard Street.

The Mandrake began as a chess club in the 1940s. By 1953 it was advertising itself as 'London's only Bohemian rendezvous'. Once inside, the camera takes up its restless roving, allowing the viewer to eavesdrop on earnest discussions of politics and suicide. At the bar, the camera stops in its tracks. A young woman in a dramatically over-sized cloak is reciting poetry above the din of drinkers.

"The grave's great dark is fed on thoughts alone." I wondered who this voice in the wilderness was, just standing there unheeded reading from bundles of paper. There was no mention of her name or who she was but I was captivated by her air of portent and spitfire delivery.

I described the girl with the brainy forehead and staring eyes to Laura Del Rivo, who said, "Oh, that's Iris, the poet. I used to see her around a lot."

There is very little written about Iris Orton. I did however find a copy of her first book of poetry, The Dreamer and the Sheaves, in the London Library. The collection explored her fascination with gypsy folklore and shadowy outsiders. Her second book of verse, A Man Singing, was only traceable in the British Library. In this she had turned her attention to the rasping sound of one of Soho's greatest inventions, the skiffle band.

From the archivist at Oxford University Press it transpired that Iris had written to them in 1970 from an address in Sweden. After a lot of trawling on the Internet I found a reference to an Iris Rosalie Bearhope Orton in an online Swedish newspaper. Miss Orton was commenting on the death of avant-garde saxophonist Bengt Nordström. She told the reporter, "He was simply too early." The date of the article was 2001. Iris was born in 1925. I calculated she must be 92 by now. I worried I was too late. But I found a reference to her amongst the parishioners of the Anglican Episcopal Church of St Peter and St Sigfrid in Stockholm.

I contacted the chaplain, explained my plight. He responded the following day saying he had spoken to her and that she was happy to speak with me. To my amazement I had her phone number and instructions to ring after midday local time.

When I spoke to Iris Orton, I heard again the commanding tones of the young woman in the newsreel. Iris would not be drawn on personal matters but told me that she was 25 when she first went to the French café in 1950.

"The war had been on so I never had my teenage fun. I was a young poet in those days and I used to go to the French café at lunchtime to get a coffee and roll very cheaply. There were lots of other young poets there, like Bernard Kops and my friend James Kirkup. You could leave messages for people behind the counter. 'If so and so comes in could you give them this note?' The art students used to argue about their ideas and draw on the tables. I would try to sit near the table where Quentin Crisp was sitting. He would be giving away the beautiful conversation that people would later pay to hear."

The café itself, she remembers, was like a tunnel — windowless. It got its light from having the door open on to the street. At the far end there was a kitchen. "We all sat along the walls and there was a counter that sold tea and coffee and rolls and all the foreign papers. One day in Soho was very much like another. The thing about the place was the people who used it."

Laura Del Rivo added that phone calls to the French might be answered, "Ritz Hotel". "Colin Wilson left the MS of his novel in progress, Ritual in the Dark, behind the bar of the A+A for Bill Hopkins. Anarchist John Rety hawked his stapled-together Intimate Review round the café circuit. The Review's articles and gossip were all by or about Soho inmates. It was that clubby. Songs were adapted:

'You all know John Hasted [from the Partisan cafe]
Well he's really a nuclear physicist.'
So some work was being done."

Young hopefuls came into Soho from the provinces or in the case of Iris Orton's friend, Bernard Kops, the East End. Kops (a future kitchen-sink dramatist and author) got off the number 8 bus at Tottenham Court Road. He could hear the sound of an accordion playing. He soon encountered Laura, Iris and their friends. He set himself up as a bookseller trading from a barrow at Seven Dials. He learnt the art of fiddling.

'Fiddling' meant money-making schemes that required sharp wit and fluid moral fibre. Bookselling was another caper. The kind of books that went down well were dissertations on Russia and left-wing politics, true crime and semi-pornography, poetry and magic; books that left no secret unrevealed.

If Ironfoot Jack was the King of Bohemia then Countess Eileen was its queen. "Countess Eileen De Visnes had been married to a French count – I think they were Protestants," Iris told me. "She was divorced by the time I met her in 1951. She had been one of the great beauties of the twenties. Her grandfather had been Governor of New South Wales. So she came from good people."

"Because she took Benzedrine people didn't take her seriously. But I did, and she took me seriously in return. People told stories about her, how outrageous she was. But people didn't understand that Eileen had constructed an extraordinary story that she played out day after day, night after night. In this story, she was still the grand lady. It is important to understand that this yarn was constructed in order for her to live because her past world had disappeared."

Countess Eileen's story is harder to tell than Jack's. The gossip that comes down is that she was always in the French. From there she would sally forth on her visits to the smart shops and restaurants of the West End where she would cause outrageous scenes on any pretext.

Soho George is usually to be found being photographed in Berwick Street's thermopolia of street-food stalls. He says that the hapless shop owners "eventually realised that leaving a 10-bob note for Eileen at the door would save them a lot of aggro". She left no unpublished memoirs behind her; there is no account of a birth, marriage or death. But some writers, including Bernard Kops, have described her, how "she used to wear a school-boy's cap and just the one saucy earring dangling from a penetrating face". But little more than vignettes such as the one Quentin Crisp wrote in How to Have a Lifestyle or Daniel Farson's unsympathetic appraisal in Soho in the fifties. Perhaps because she is a woman and similarly obscure, Iris could appreciate Eileen's free spirit.

"The Countess had a small annuity from her father's estate. She did used to go round bins but they were at the back of department stores in the West End. She used to get quite good things in there.The stories I remember show her sense of humour. For instance, one evening, she was trying on a dress in St Giles's Churchyard. She wasn't doing anything improper but the policeman carted her away to court. The magistrate said, 'What were you doing, getting undressed in the park?' She said, 'Well, what would any woman be doing at that time of day? Changing for dinner.' She meant that people should mind their own business. On another occasion, she was walking home very late at night carrying an easy chair. She used to deal in second-hand things, and lived in a cupboard somewhere in Covent Garden. She put the chair down in Trafalgar Square and sat in it. A constable came along, and said, 'What are you doing?' She said, 'Can't you see I'm resting?'"

Read Pt. I here and Pt. III here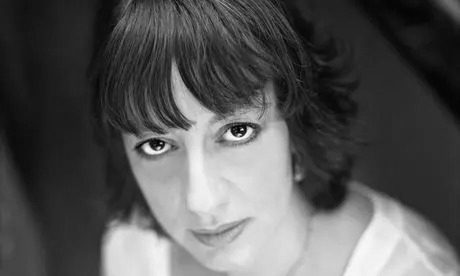 With a background in the arts and journalism, Lilian Pizzichini is the author of Dead Men's Wages (winner of 2002 Crime Writers' Association Gold Dagger for Non-Fiction) published by Picador. In 2009 Bloomsbury published The Blue Hour: A Portrait of Jean Rhys (BBC Radio Four Book of the Week) and in 2014, Music Night at the Apollo: A Memoir of Drifting, a Spectator Book of the Year. Her fourth book, The Novotny Papers, was published by Amberley in May 2021, and featured in The Daily Telegraph and Daily Mirror's "Big Read".