[dropcap style="font-size:100px;color:#992211;"]L[/dropcap]

aura Del Rivo identifies different grades of Bohemian. "People who just went into Soho after work like me were still living at home with their suburban parents. We still had jobs; we just went into Soho in the evening. But there were a few genuine bohemians.

"Some, I suspect, like Sylvia [Gough], were paid an allowance by their upper-class families on condition they stayed away. Stray dogs like Charles Russell [see below] had no means of support. He shared his food or his money with people like himself. But he conned 'nice girls' he found in art galleries into buying meals for him. He had integrity with his friends but he was unscrupulous in his dealings with the bourgeoisie. That's how the true bohemians had to live, and he was one of them."

Charles's real name was Belchier. He changed it to Russell after Russell Square. At the end of the decade, when the writing was on the wall of the French café, he wrote a sketch of life in Soho. He asked his friend Colin Wilson to find a publisher for The Other Side of Town. Wilson was the author of a bestselling book called The Outsider, which in a nutshell was about people like Charles. Wilson read Charles's memoir. He decided it was too short and since it "had no development" it could not be considered for publication.

"But the fragment fascinated me," he wrote. Charles had captured the essence of Soho, its vagabondage and its liberty, in his story that had no real plot. It is significant that his story had no development. His characters experienced no progression and followed no arc. The narrative meandered, confided, and occasionally showboated. But it wrapped itself around itself, going nowhere. He was one of Soho's last bohemians.

"If I had to guess Charles's origins I would hazard French/Algerian," Laura said. "He affected an actor's voice like James Mason, and would often get work as a film extra."

"He and his friend Michael did a patter together." This was day two of my interview with Laura. Memories were backing up now like a traffic jam. "They used puns such as 'blaggers can't be choosers' and 'patience is a virgin.'"

In 1958 Charles managed to get a part in A Night to Remember. "He plays the bandleader who goes down with the ship. But you can see he is really taking the piss out of his character. I mean, there was no way Charles was going down with the ship. He would have been one of the first to get off."

Charles also painted portraits in cafés. In he would glide, always in profile, suave, black-haired Charles in his duffle coat, with corduroy trousers, and cravat. Under his arm a portfolio of not very good sketches.

"For a while I went out with him but we were not suited. I was not right for him because I was a bouncing virgin from Surrey to whom nothing bad had happened yet," Laura told me."He was not right for me because his need to survive as a bohemian had sullied him. He had a bitter repertoire of grudges and grievances against society. So when Colin [Wilson] began writing his novel he couldn't make Charles the camera character because he couldn't identify with someone who got women to buy him dinners."

Colin Wilson could not find a publisher for Charles's Other Side of Town but he recycled parts of it for his own book, Adrift in Soho, published in 1961 by Victor Gollancz. Despite the success of The Outsider (1956), Wilson's first novel was overlooked. He left Soho for Notting Hill. Quite a few Soho-ites end up on the Portobello. It's a country retreat for those who have tired of the fiddle. This was not an option for Charles.

When I went to visit the author and playwright Bernard Kops in his garden flat in Swiss Cottage the fact he was most keen to impress upon me was that Soho's stalwarts did not take kindly to success. In Soho it was all about the here and now, and what you could get right now. Once an artist had made it, as Wilson did, and later Kops himself, they were no longer part of the gang. They could buy characters like Charles and Eileen rounds of drinks, teas or coffees. But in this gang acceptance was gained, not by public acclaim and monetary reward, but by flourishing on the brink of catastrophe.

"Immediately I felt a great chasm," Bernard said. I was sitting between the 90-year-old poet and his 83-year-old wife, whom he had met at Bunjie's Folk Cellar on Charing Cross Road. Erica told me about the prostitute who boasted of having "the smallest waist in Piccadilly Circus", and the prostitute who read Dostoevsky. "Crime and Punishment was her favourite." Bernard's take on Soho was valedictory.

"When my play was put on my friends in Soho saw me as someone with money coming in. They didn't exactly say 'fuck off' but I wasn't one of them any more. My enthusiasm was naïve. It lit up their own lost-ness."

This is an interesting predicament for bohemians; similar to rock stars losing their street cred. Once, on TV, Laura Del Rivo told me there was a spoof on a Soho-type poet. The love ballads, read in a poetically thrilling voice, had titles like "Can you lend me nine pence till Tuesday?"

Walking the streets, loitering in the doorways of the pubs, waiting to be bought a drink, talking a lot of nonsense, Charles was so sure — he had that much drink in him — that he had the solution to his own and the world's problems. At the back of his head there was this nagging knowledge that, "All these words, all this drink you're taking, it means nothing. It doesn't solve the basic problem that you're alone. You're lonely."

He took it upon himself to remind his fellow travellers that Karl Marx, William Blake, De Quincey, Verlaine, Constable, Hogarth and Chatterton had all lived within a stone's throw of where they were standing right now. And he was dead serious about all of it until the pub closed, and he realised he was alone.

Wilson said goodbye to his erstwhile collaborator in his autobiography, Dreaming to some Purpose:

"In the summer of 1968, [Charles] wrote to me from some island in the Mediterranean, telling me that he had found the perfect way of life, beach-combing, dozing in the sun and smoking pot. Six months or so later, I received a press cutting from his girlfriend: it is from the Daily Express of 6th December 1968: 'A 43-year-old Englishman arrested for peddling dangerous drugs in West Germany committed suicide in his cell in Heilbronn today. He was named as Charles Belchier of no fixed address. He and two associates were arrested after they were found with hashish worth £1,500 on the black market.' Apparently Charles had hanged himself."
Outside Soho, "We felt a little chilly and in our own particular ways a little lonely … The lamp lights in Soho Square looked like little candles in the foggy air … A couple of hours in the company of which we were part of was what we needed."

– Charles Russell on Compton Street, The Other Side of Town
By the end of the 1950s the real Bohemians, who had nothing to live on but their wits, would be dead, dispersed or dried out. According to Ironfoot Jack, it was the welfare state that brought about the end of fiddling. With the introduction of social security, there was no need for the struggle. Jack, the numerologist and astrologer, foresaw that social security would replace (antisocial) creativity.
"Looking back it all seems colourful, and in retrospect Soho always sounds interesting," recalls Laura finally. "But quite often it was boring. I'd think to myself, 'Well, I've invested so much time sitting in this café, I'm not going to leave. I'll keep waiting.' So then I'd get the last Tube back to Morden. Then I'd stand at a bus stop waiting for a night bus to Cheam in Surrey. I'd be tired at work the next morning and nothing had really happened. But there was the possibility something could happen. You didn't want to cut your losses and leave in case you missed something."
Read Pt. I here and Pt. II here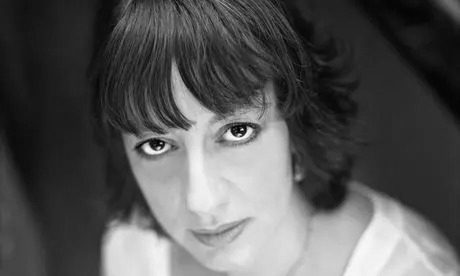 With a background in the arts and journalism, Lilian Pizzichini is the author of Dead Men's Wages (winner of 2002 Crime Writers' Association Gold Dagger for Non-Fiction) published by Picador. In 2009 Bloomsbury published The Blue Hour: A Portrait of Jean Rhys (BBC Radio Four Book of the Week) and in 2014, Music Night at the Apollo: A Memoir of Drifting, a Spectator Book of the Year. Her fourth book, The Novotny Papers, was published by Amberley in May 2021, and featured in The Daily Telegraph and Daily Mirror's "Big Read".