A Temple to the Left
With more hope than expectation, I decided to check out London: The Modern Babylon at the local Picturehouse. The Brunette was bored and I was irritated by the wasted opportunity.
Having been given public money and copious amounts of terrific historical footage from the BFI, and local councils, the over-rated director of Absolute Beginners simply set his default position to: left wing good – right wing bad.

On the way out I heard a mother ask her teenage daughter what she thought of the film and the girl replied ''too much politics''. Out of the mouths of babes! In a postscript at the end of the movie, Temple states that dealing with so much source material led to a kind of blissful creative chaos, where chance dominated the proceedings.
In fact, the film's rigid agenda completely ignored the mysterious, slightly sinister and defiantly quirky city I have enjoyed for the last forty years.
When my friends from the North and I moved to London in the early seventies we loved the place because we could watch kung-fu movies at midnight screenings, wear stupid clothes without getting beaten up and play football/smoke dope in its beautiful parks. In those far off days Time Out ran a weekly agitprop section filled with the adventures of left wing agitators. I never actually read it but I imagine it was more entertaining than Temple's film.
[box] true multiculturalism was just a matter of time[/box]
My friends and I didn't feel the need to participate in any of these 'right on' events because we knew instinctively that racists thrived on noisy opposition (especially from pop stars), that true multiculturalism was just a matter of time, and that no amount of sit-ins or political 'actions' would ever change the rich/poor bias.
We (wrongly) assumed that this kind of sloppy post-Marxist thinking would just fade away with time. Actually it became the prevailing dogma, preventing any clear thinking about the correct use of resources or how to create an approximation of a just society.
[box] middle-aged armchair warriors[/box]
Temple's film is aimed at middle-aged armchair warriors, like himself, and clumsily manipulates the moving image to reinforce left wing stereotypes. Churchill was BAD. Thatcher was BAD. Ken Livingstone (the most self serving politician of his generation) was GOOD. The crippling strikes of the seventies were NOT created by greedy Trade Unions or arrogant Labour Ministers.
There is only one brief shot of the little Warmonger Blair in the film bullying the Queen into the new century at the fatuous and costly Millennium Dome project. There are no shots of a scowling Gordon Brown handing over the keys to the economy in return for the support of Investment Bankers, who are laughing helplessly behind his back.
The truth is that everybody who took part in the Poll Tax riots is now paying exorbitant Council Tax and the 2011 looting festival was not the result of thirteen years of Tory misrule. BTW Julien; Punk didn't change the world, it just made for a fun-fashion music scene.
I couldn't care less whether a Prime Minister is an old Etonian or someone from a sink estate. It's my money they use and I just want the best person for the job. I also do not care to think about how much this simplistic black/white, left/right viewpoint has deformed politics and stunted the British cultural output of the last four decades.
Every time a Temple, a Ken Loach or a Mike Leigh gets funding for a film, someone else doesn't. I spent a few years assessing scripts for a film development company and there were some cracking fresh and imaginative scripts in the mix as well as some dull, but worthy, politically correct ones.
Guess which ones got made.
''I think the past has to be a weapon for now rather than a warm bath of nostalgia'' Julien Temple
''Make an entertaining movie'' SWP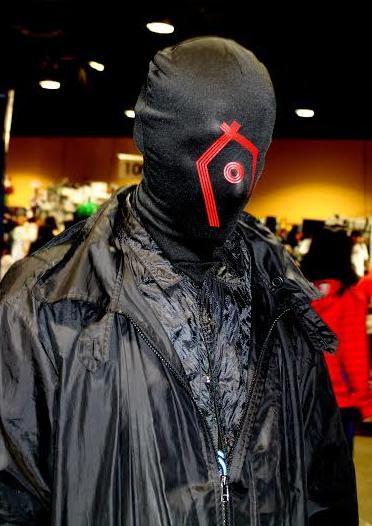 Having completed principal photography on phase one of the Sharks revival SWP is now preparing to edit the One Last Thrill feature documentary. Sharks themselves are 'dropping a big one' by releasing a double album Dark Beatles/White Temptations in April 2018.
In his spare time the author kayaks the muddy river Ouse and walks the South Downs which gently enfold his home town of Lewes.