One of the leading bands in the New Wave of British Heavy Metal, Saxon bring the denim and leather good-times once again!
Wikipedia, is a consensual tool where people build myths, there are facts and it's how we choose to arrange the facts that decides how the myth is built. Sometimes the facts are huge and only allow minor interpretations, but usally there are hundreds of small facts that can easily be manipulated through scale and omission allowing anything to be said
…but only to people on the same scale as yourself.
"Saxon are an English heavy metal band, formed in 1976 in Barnsley, Yorkshire.
As front-runners of the New Wave of British Heavy Metal, they had 8 UK Top 40 albums in the 1980s including 4 UK Top 10 albums.
Saxon also had numerous singles in the Top 20 singles chart.
Between 1980 and 1987 Saxon established themselves as one of Europe's biggest metal acts, they also had success in Japan and in the USA. In Japan, the single "Motorcycle Man" stayed in the charts for over 5 months. They still tour regularly and have sold more than 13 million albums worldwide."
These are the wiki-facts about a band, to Madonna these facts and Saxon may well be meaningless, to the Saxon fan they form the background myths that can frame a gig experience of total revelation.
To empathise with Saxon, to know Saxon, to channel Saxon into your own consciousness… these facts can allow you to feel the road miles speed underfoot, feel the white frayed edge of denim twirl between your fingers, and let tinnitus quieten with the world to deafness. But they can only give you half the story.
Looking at Saxon now, seeing them onstage, you get a sense of how and who Saxon are. A zenlike nowness of everful becoming. Mindfull flowering of non-existence and complete awareness.
The arrows arch and the cat meows. The beast inside the inked breast, and a leather jacket for a pillow. Carl B. Batson took the pictures and I've been reading Don DeLillo.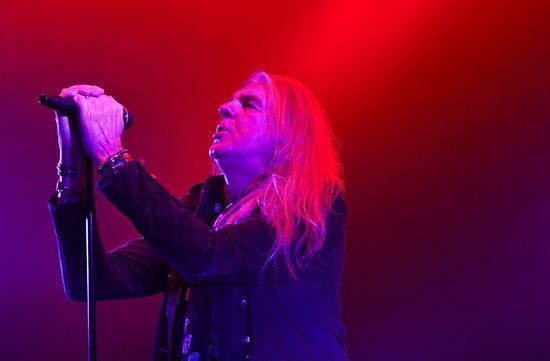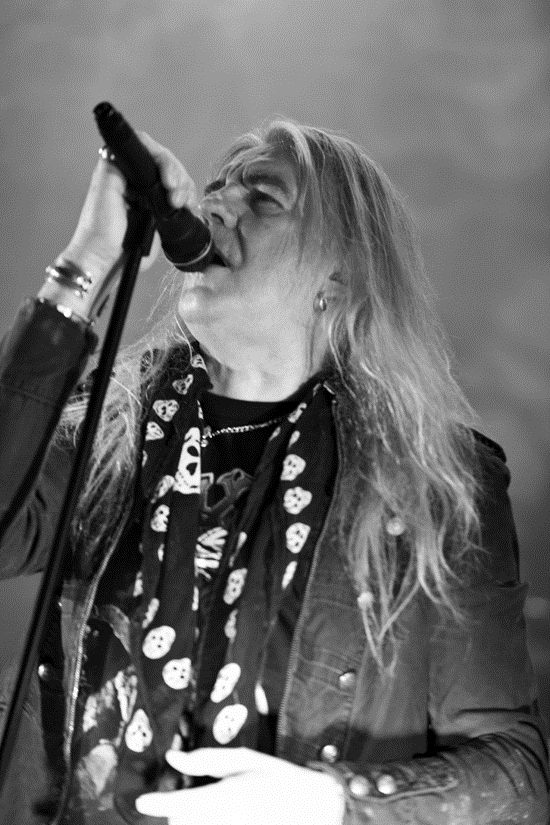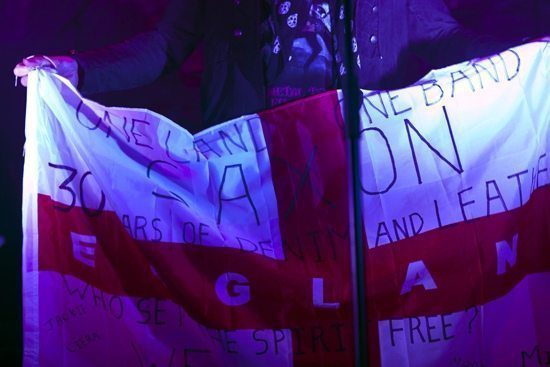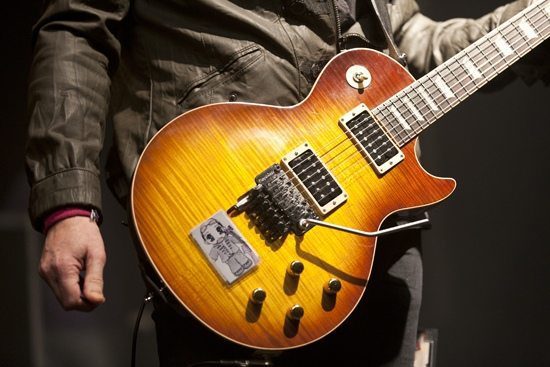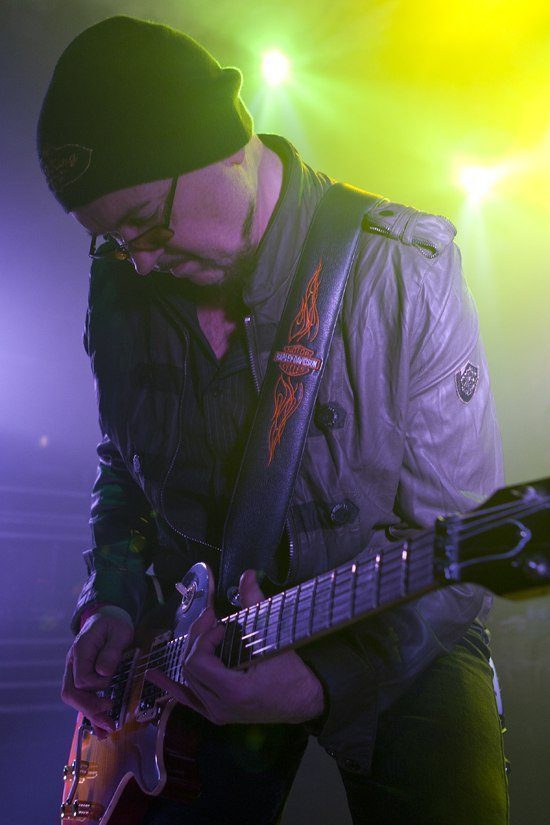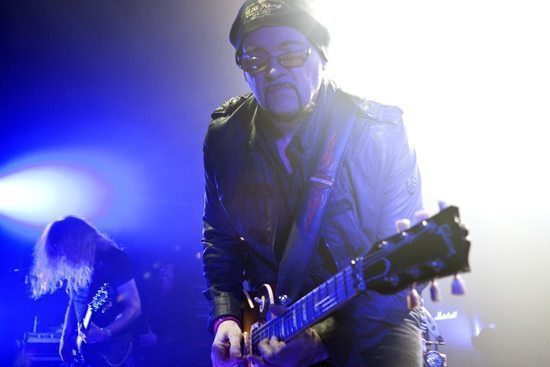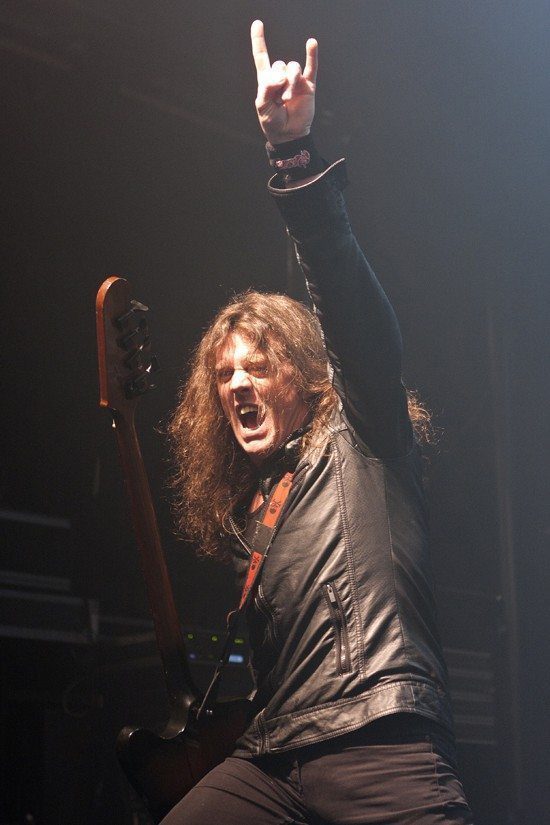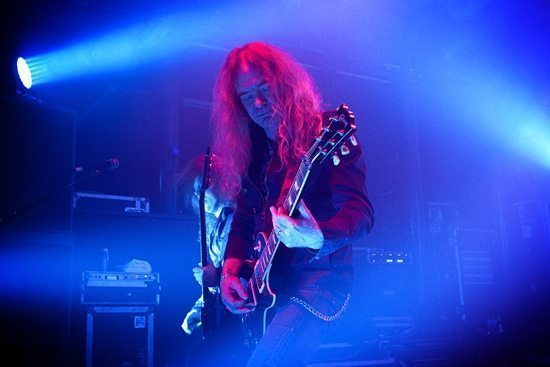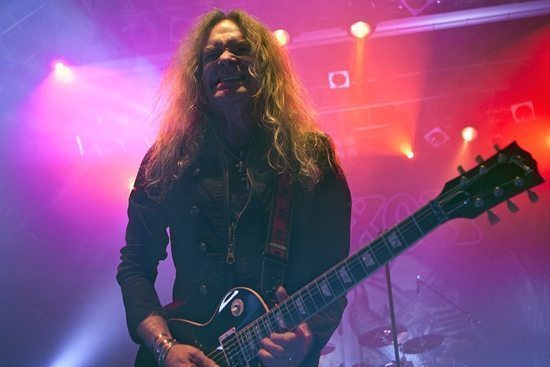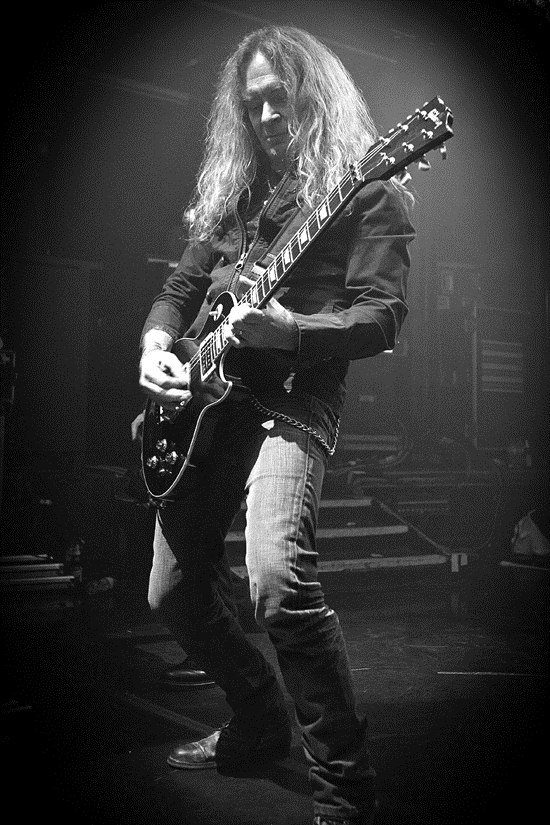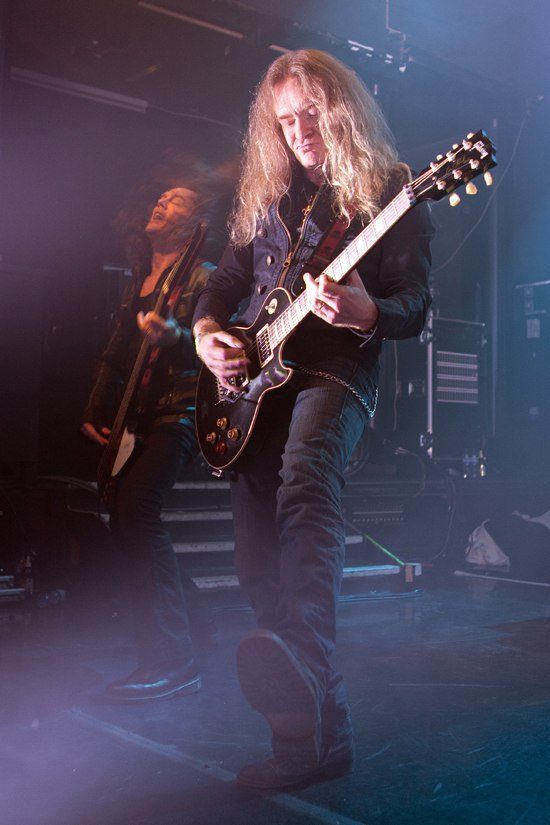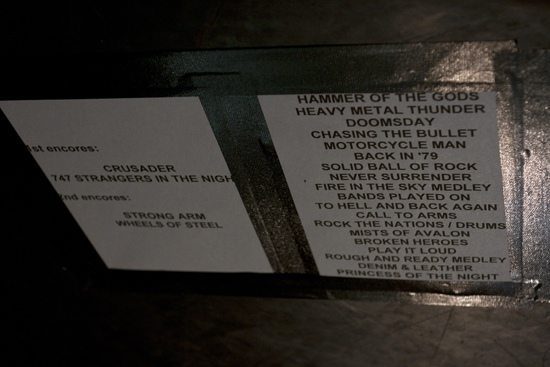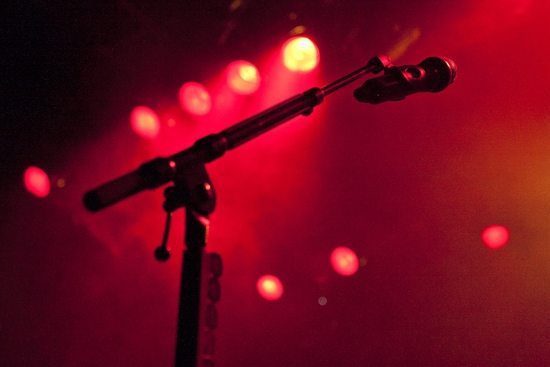 Photographer, published poet, former party animal, body builder, grave robber
to the stars and renowned chainsaw juggler, Carl can often be spotted on his
Harley Davidson pretending to be in Terminator 2. He is also frequently seen in
the press pits of old London town, camera in hand, avoiding being hit by bottles
of wee and crippling his opposition with secret Kung Fu moves.