[dropcap style="font-size:100px; color:#992211;"]U[/dropcap]pstairs? The Garage? Hahaha, not bloody likely.
I've been going to The Garage for the best part of twenty years and have never ventured upstairs.
I'm a pro' darling, a legend in my own alter ego. Why the hell would I want to stick my lens into a sticky little hole like that and ejaculate my talent over the faces of undeserving Shoreditch hippies?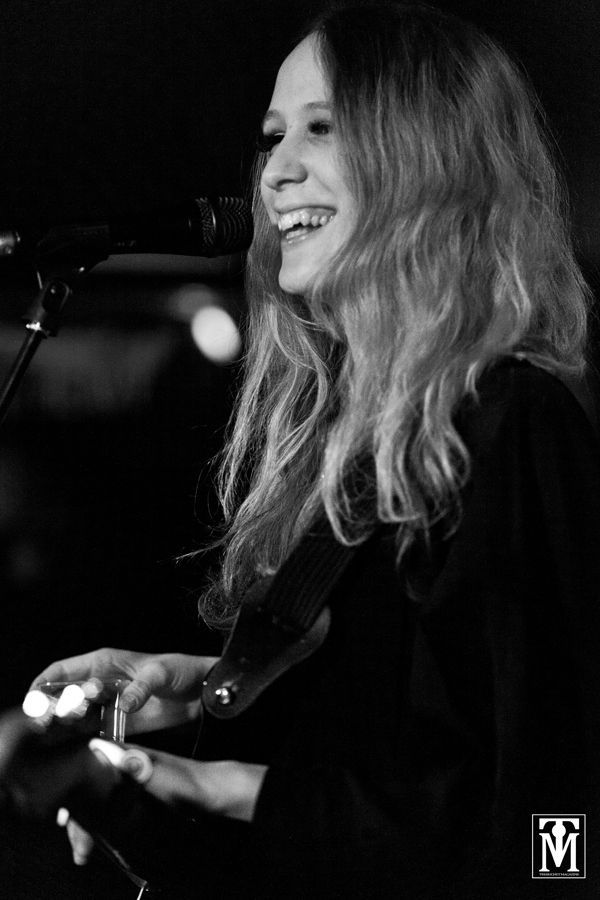 Death Metal was the alternative? My ears are still shot. The passes fell through at the other venue? I'll join the queue of four to go upstairs for a bit of rough then. How demeaning.
So here's the MO. Set list, check. Beer, check. Camera, check. Accosted by other bands PR, check. Obtain free CDs by deception, check. Get asked if I'm a photographer (did the big fucking bag of cameras give that one away?), check. Re-check set list and realise the headliner isn't on for two whole hours, check. Get gradually drunk and use the support bands as fodder to adjust the camera settings, check. Talk absolute bollocks with random people and tell them I'm from Rolling Stone in the hope of getting free drinks, check.
At least the headline act was a girl with a guitar.
That combo can be a little hit and miss but I do have a fondness for them (although after my recent stupendous Valerie June experience I resigned myself to the thought that this would be just some busky amateur hour).
I'm not saying the first two bands were shit, but when the unassuming Katey Brooks did finally take the stage the division in talent became very clear indeed.
Here was a girl with an overflowing bucket full of the stuff.
Bluesy, country, folky, jazzy, Katey Brooks sure as hell mopped the floor with the depth of her vocal talent and her guitar sang out just as effortlessly smooth and celestial as she did.
By the time she unstrapped her heels and declared they were "just for show", I was hooked, as was the now plentiful and seemingly mesmerised audience packed flat cap to waistcoat in the tiny venue.
Kesty Morrison stood alongside Katey Brooks onstage like a porcelain figurine and provided some exquisite harmonies and backing vocals. The two voices blended magically together, like the secret ingredients in my vegetarian meatball sauce, creating a few of those rare and eerie moments at a gig when you could hear that proverbial pin drop (or, in this case, the whirr of my auto focus).
Yep, the girl sure did good, let's just hope we see Katey Brooks in 2014 on that larger stage she so rightly deserves.
You see ego, when all's said and done the trip up the stairs was worth it after all.
All photos: Carl Byron Batson. Not to be reproduced without prior permission.

Photographer, published poet, former party animal, body builder, grave robber
to the stars and renowned chainsaw juggler, Carl can often be spotted on his
Harley Davidson pretending to be in Terminator 2. He is also frequently seen in
the press pits of old London town, camera in hand, avoiding being hit by bottles
of wee and crippling his opposition with secret Kung Fu moves.