[dropcap style="font-size:100px; color:#992211;"]'T[/dropcap]he Forest City', 'Metropolis of the Western Reserve', 'The Rock and Roll Capital of the World', 'C-Town' and 'The Cleve' are all nicknames for the home to Rock and Roll's Hall of Fame.
Located on the southeastern shore of the beautiful Lake Erie, many things great and good have come out of the city of Cleveland, Ohio and its surrounding area. Indeed Screamin' Jay Hawkins, Tadd Dameron, Nine Inch Nails, Kid Cudi, The Black Keys, The Action and The Cramps all hail from this part of the US.
One of Cleveland's oldest musical sons, still pleasing audiences in his eighties is the incredibly gifted Little Jimmy Scott.
I stumbled across a Little Jimmy Scott song titled 'Day by Day' by sheer chance some years ago via one of those pesky Purkhiser brothers and found myself in one of those rare and unusual moments of being instantly hooked on an incredible tune and an incredible talent. I defy anybody to not be knocked off his or her feet by this beautifully jazzy, delicate, thoughtful and powerful track.
Now  inducted into the R & B Music Hall Of Fame (today, 17th August), it seems an appropriate time to share a potted history of Jimmy Scott with you and hopefully open new ears to some truly wonderful music.
Jimmy Scott was born James Victor Scott to Authur and Justine Standard Scott in C-Town way back on July 17th 1925, one of ten children. Why 'Little' Jimmy Scott? Well legend has it a rare genetic condition called Kallmann's Syndrome stunted Jimmy's growth to a mere four feet and seven inches.
This condition also prevented him from reaching puberty, contributing to his famous and unusually high contralto voice. On the negative side, it is said Jimmy was accused of being a woman in disguise and was also subjected to humiliating abuse and police searches. At the age of thirty-seven however, Jimmy sprouted another eight inches to reach a mighty five feet seven.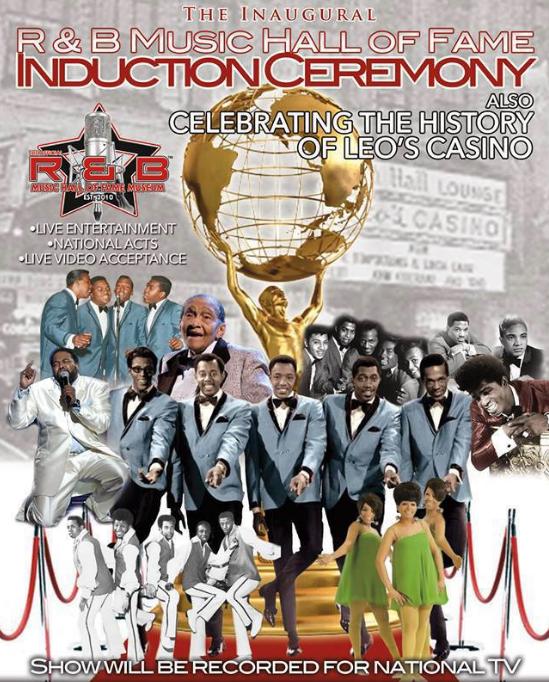 Jimmy's musical climb has also been a long hard one. There was no catapult to stardom for Jimmy, no magical balloon ride to the top. This man's amazing journey has taken nigh on seventy years to find well-deserved success. There has been tragedy and major setbacks on Jimmy's yellow brick road.
I guess similar to many greats of a certain era, Little Jimmy began singing with his mother, standing by her side at the family piano and later in the church choir. Sadly, Jimmy was orphaned at the age of thirteen when his mother died due to a drunk driver.
Again like many others, Jimmy's public stage debut was in a school play. For Jimmy, it was 'Ferdinand the Bull'. When a teacher heard him sing the lead, she insisted that he sung the lead in all subsequent productions. At 12 years old he was becoming known as a singer around the Cleveland area when Akron comedian Tim McCoy spotted his potential. Tim would take Jimmy along when he picked up local gigs.
Singing at different clubs, Jimmy would often have to be sneaked out before the police turned up.
Not only was Jimmy underage but due to his unusual condition, he also looked much younger than his years.
Later Jimmy produced the Summer Festivals, a group of talented youngsters, like his friends jazz baritone singer Jimmy Reed and dancer Barbara Taylor, who would put on shows all around the area. They also worked and put on shows at the Metropolitan Theatre where the big bands would come in to play. Jimmy set up a concession to supply the artists with soap, clean towels and toiletries, showing his versatility and his eagerness to 'get on'.
Jimmy took a job with the dance troupe, 'The Two Flashes' in an effort to get closer to show business. He did get closer whilst in Meadville, PA. They worked with some of the greatest jazz musicians of the day including Papa Jo Jones, Lester Young, Sir Charles, Slam Stewart and Ben Webster. An exhilarating time for Little Jimmy, he went about asking the dancers if the band would let him do a couple of numbers. The answer was yes and Jimmy sang 'The Talk of the Town' and 'Don't Take Your Love Away'. By all accounts the audience went crazy with thunderous applause. Whenever the band ran into Jimmy, they would ask him to come up on stage and do a couple of numbers.
Jimmy enjoyed some of the early big bands such as Count Basie's Band, Erskine Hawkins and Father Earl Hines. He joined Lionel Hampton's Band in 1948. Lionel became a mentor to Jimmy and is said to have tagged him with the stage name of  'Little Jimmy Scott'.  Jimmy was 23, just 4'11", thin and very young looking. It is stated that Jimmy said it was a gimmick for Lionel's show, but it wasn't too many years later that more singers took their cue from Jimmy's stage name and called themselves 'Little' etc.
During the 1940s Jimmy met Estelle 'Caldonia' Young, a contortionist and exotic shake dancer. She took Jimmy on her road show as the featured singer and became almost a surrogate mother to him. 'Caldonia's Revue' travelled the southern circuit to the east. There were featured male and female vocalists, comedians, an M.C, tap dancers and the butt wiggling 'Caldonia' herself. This troupe was described as being just like a touring vaudevillian tent show. Others who worked with 'Caldonia' at one time or another were Elie Adams, Ruth Brown, Big Maybelle and Jack McDuff. Jimmy went along with Caldonia to do a special performance at Gamby's in Baltimore in 1945, where he met up with his friend Redd Foxx who was also appearing there.
After going over to the Royal Theatre to see Joe Louis, Redd and Joe would tell Jimmy he should be in New York performing instead of travelling around to those small towns.
Redd and Joe convinced him he could make it on his own. They talked to the founder of the original Harlem Amateur Hour, Ralph Cooper who in turn called up Nipsy Russell, who was the M.C. at the Baby Grand in Harlem, and arranged for Jimmy to get a one-week booking. Jimmy did sing for that one week but they kept him on for three months.
Record producer Quincy Jones, who was a trumpeter in the band, commented in New York's Village Voice: "It was dramatic when [Scott] came out in the solo spot. He'd just stand there with his shoulders hunched and his eyes closed and his head tilted to one side. He sang like a horn, he sang with the melodic concept of an instrument. It's a very emotional, soul-penetrating style. He'd put me on my knees, give me goose bumps. Jimmy used to tear my heart out every night."
Whilst in town, Billie Holiday would show up nightly to listen to Jimmy. The legendary Doc Pomus was also in the audience during that first incredible week. Doc wanted to meet the talented singer that was 'Little' Jimmy Scott and naturally Jimmy said "sure". Jimmy went to Doc's home to have dinner and they fast became friends.
The classic 'Everybody's Somebody's Fool' was recorded in December 1949 and became a top ten R&B hit in 1950. Unfortunately credit on the label went to 'Lionel Hampton and vocalists'. Jimmy's name simply did not appear on any of the songs. As it would be for any artist, this omission of credit was devastating for Scott. It was a huge knock to his career and sadly not an isolated incident. To add insult to injury, several years later Jimmy's vocal on 'Embraceable You' (on the Charlie Parker album 'One Night in Birdland') was credited to female vocalist Chubby Newsome.
The late fifties and sixties had Scott recording with the Savoy label and so came under control of its owner Herman Lubinsky. In many ways things did seem to be looking good for Jimmy and he went to record for Tangerine Records, Ray Charles's label. Described as one of the great jazz vocal albums of all time, 'Falling in Love is Wonderful' was created under the supervision of Ray Charles himself.
Celebrations were short-lived however due to the disputed contractual obligations with Lubinsky, who was well known for having his artists sign restrictive contracts.  The record was quickly pulled from the shelves, thus making it one of the most collectable jazz records on the market today. It is speculated that it would have won Scott appearances on all the top TV variety shows of the day, engagements in the plush lounges and importantly a recording contract with Ray Charles's Tangerine label. One can only imagine the devastating impact this had on Scott.
After more setbacks, failed deals and marriages, Jimmy was said to be drinking heavily and his singing career began to dwindle. The 1970s saw him reduced to working in menial jobs such as helping in a nursing home. This wasn't to last and thankfully Jimmy's musical career slowly started to improve again in the early eighties.
Sadly on March 1991 Jimmy's friend for over 45 years, Doc Pomus passed away. Fittingly, Jimmy would sing at his friend's funeral and it is said it was here that Sire Record's Seymour Stein would hear him and practically signed him on the spot. Jimmy Scott was to re-emerge in 1992 with the truly wonderful Grammy nominated comeback album 'All The Way'.
After the exceptionally long struggle, things really did start to come good for Jimmy. At sixty-seven years old, a new and appreciative audience and a whole host of new fans greeted him as he began to tour. 'Little Jimmy Scott' became the 'Legendary Jimmy Scott' and the press would now refer to him as the Golden Voice of Jazz. Jimmy would be the feature subject of a Bravo Profiles television special and of an in-depth biography, 'Faith in Time: The Jazz Life of Jimmy Scott' by award winning author David Ritz.
Jimmy was seen in David Lynch's cult 'Twin Peaks' series and has gone on to appear with Madonna, with Bruce Springsteen on the soundtrack of Philadelphia as well as tour with Lou Reed and sing backing vocals on Reed's 'Magic and Loss' album. Doc Pomus was said to be responsible for Lou Reed's introduction to the music industry in the early 1960s and Doc was one of two friends Reed memorialized on 'Magic and Loss'. Indeed, a personal favourite album Holding Back the Years has liner notes by Reed.
This 1998 album is a real gem with ten superb covers, which are transformed by Jimmy's unique vocal talent. Included here are classics like Bryan Ferry's 'Slave to Love', Elton John and Bernie Taupin's 'Sorry Seems to be the Hardest Word', an incredibly emotional version of John Lennon's 'Jealous Guy', Elvis Costello's 'Almost Blue', and an incredible rendition of Prince's 'Nothing Compares 2 U'. He gives Simply Red's Mick Hucknall a valuable and much needed lesson in vocal phrasing with a rendition of the title track.
The magic continued with the 2002 recording 'But Beautiful' (produced by Todd Barkan), delivering ten heart warming and soul lifting tracks including the very moving 'When You Wish Upon a Star' and an outstanding rendition of one of my all-time favourites, 'Take My Hand, Precious Lord'. "It represents a logical evolution of our Milestone sessions," said Barkan, "and everything Jimmy has worked so hard for." Jimmy added, "The record is quite simply exquisite, and I really am as proud of it as anything I've ever done in my life."
More happiness ensued on December 31, 2003, when Jimmy married Jean McCarthy at the Covenant Community Church in Cleveland. Romantically, Jimmy said that every New Year after that would be his special day. The happy couple honeymooned in London, Istanbul, Paris, Austria and Monaco.
In 2004, Jimmy saw the release of an Independent Lens documentary 'Jimmy Scott, If You Only Knew' (which won the 2004 Audience Award) a CD 'All Of Me: Jimmy Scott-Live In Tokyo' and a new 28 song CD set compilation, 'The Definitive Jimmy Scott: Someone To Watch Over Me' which everyone should have in their music collection.
It is agreed that Jimmy Scott has always seemed to focus his creative energy on the challenges life has presented him. With an ethos of "ya gotta go on," he has said he has always been fortunate to have music as a comfort. "Heaven is what you make it. You can make it hell here on earth, or you can make it heaven," says Jimmy. You can't really argue with that now, can you?
Reflecting on the success he's achieved relatively late in life, Scott says, "I'm pleased now that (my voice) is pleasing to people. In a way, I feel like now maybe people will hear what I have to offer, whereas before the music never got to a level where all people had access to it. All I can do is give what I really feel."
Jimmy Scott is a man who has never stopped chasing his rainbow and despite all his many setbacks and heartaches, he finally and very deservedly had all the dreams he dared to dream come true.
"It'll work out in the end. You gotta believe" – Jimmy Scott

Photographer, published poet, former party animal, body builder, grave robber
to the stars and renowned chainsaw juggler, Carl can often be spotted on his
Harley Davidson pretending to be in Terminator 2. He is also frequently seen in
the press pits of old London town, camera in hand, avoiding being hit by bottles
of wee and crippling his opposition with secret Kung Fu moves.