Lisbon Kid is a musical step apart from Djs Rui Da Silva and Danny De Matos' lauded dancefloor-filling day jobs.
Considered and downbeat, their debut is more in line with melodious indie electronic (Stereolab, St Etienne, Zero 7) than bassbin-rattling bangers. Of course, though muted, there is much here that is ripe for remix and, arguably, it's on the more upbeat tracks like 'Get It On' and 'Sunburst' that we see Lisbon Kid truly take flight.
Released alongside artistic collaborations from multimedia artists and painters, the album has a DVD version of collated found footage: intimate visions of the world that these travelling DJs inhabit. Trebuchet got in touch with Danny De Matos to discuss how the visual plays a part in this musical project, specifically about an art exhibition inspired by the Lisbon Kid and coinciding with Record Store Day 2017.
Danny De Matos: Well, with the vinyl release coming out for Record Store Day, and us taking charge of the creative aspects of the promo side of things now rather than the record company (Wall of Sound), we really wanted to do something different.
I'd been thinking about doing an art exhibition for a while after visiting the Revolution music exhibition at the V&A.
We know quite a lot of artists. Some of whom are both friends and fans, so the idea came to me over a glass of wine or two at a preview night at the Serena Morton Gallery in Ladbroke Grove.
Serena's a friend of mine and she introduced me to Justin Robertson, the Remixer/DJ/Artist that evening. Both Justin and myself are kind of originally from the same part of the world… we both grew up on the Berkshire/Buckinghamshire borders west of London, but we had never worked together before… although we know lots of the same people. Music is quite a small world.
We spoke about him doing a remix and I've always really liked his art. So the collaboration for Justin developed from there really and, as serendipity would have it, the Gallery Director at The Dissenters Gallery (Michael Speechley) is a mutual friend and was also chatting to us both. Quickly the conversation turned into one about the Lisbon Kid Call And Response Art Exhibition.
Michael is a bit of a Lisbon Kid fan… it wasn't a very hard sell! Other friends had previously talked about collaborating by doing sleeves or other works, but as we already have our own graphic designer and do the art direction ourselves, we decided to broaden it out and h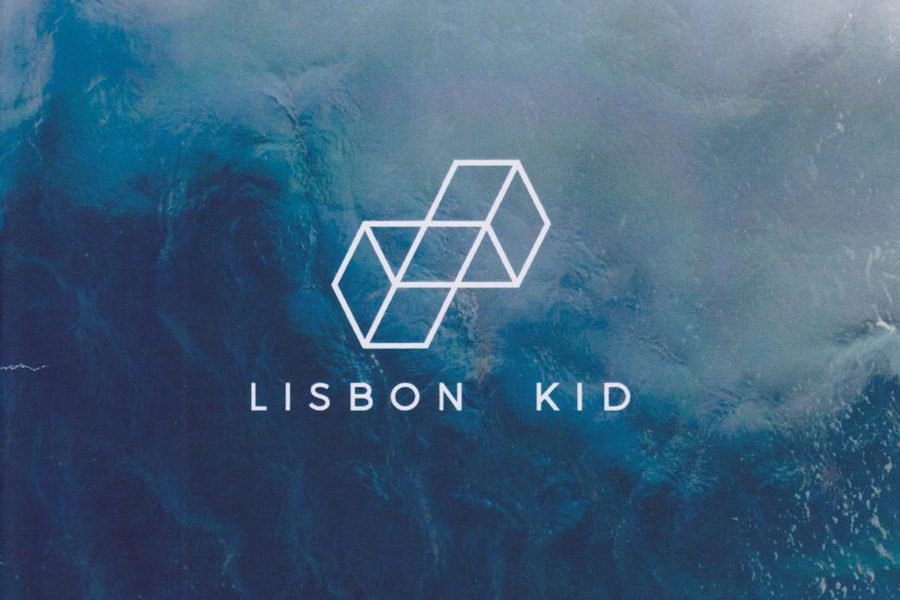 ave some interesting people 'respond' to the album. There were no briefs, no direction, no limits… just unfiltered creative freedom.
I'm glad we did that approach… it really worked.
Had you liked their work previously?
The only artist I didn't know and hadn't met previously was Ana Pallares. A real raw new talent from Barcelona. Michael had met her previously and talked about doing an exhibition with her and when I saw her work I was blown away. I got in touch and was cheeky enough to send her the album. She got straight back to me and chose the first track on the album, which is also our last single for it. It's called 'At the End Of The Day' and it gives the record and this whole album some kind of resolution.
Luckily everyone that was approached responded positively to the album, so whilst it was complicated gathering the works from as far away as New Zealand, it was a real privilege and humbling to see the reactions the artists were having to our own work.
Did they pick their favourite tracks or did you direct them?
Originally I had thought that giving people a track each was the way to go, so as to cover the whole album, but having thought a little more about it I decided that was wrong. The artists needed to be able to respond instinctively and naturally to what they were hearing, to reflect what they were feeling and express it in their own work. The only way to achieve that was to just send them the record and sit back and wait. Some of them hadn't heard the album in its entirely, so it was great to get this creative feedback and it be catalyst for more creation. The energy from the album created more energy…. Einstein was wrong!
What was it about this release that inspired you to push for this collaboration?
Steve Sharples (a friend we worked with on the Last Secret Garden Party Remix of the 'At the End Of The Day' single) who also did the music for Baz Luhrmann's Moulin Rouge, always says that "it takes a village to make a record."
We'd had guest singers as collaborators on the album so the idea of working with others wasn't new to us, but we wanted to open this up to further collaborations beyond those just within the music sphere. It seemed natural for us to work with all kinds of artists, whether they be painters, photographers, textile artists, sculptors, whatever. To be honest, it was the album that they were responding to, so if it didn't inspire them then it would have been a very short-lived idea. As it happened, it was a truly amazing exhibition that brought so many different kinds of people together. That was its greatest achievement and the most humbling aspect for me.
Having a multimedia approach seems central to what Lisbon Kid is. What does having a visual element mean to you?
Well, both myself and Rui have worked extensively in the world of making music to picture. We've both done films, TV ads and Video Games (Half Life, Left 4 Dead) that have aired across the world and we've also been lucky enough to have been nominated for awards for some of that work.
That means that we do tend to have a considerable cinematic feel to Lisbon Kid. The tracks and songs seem to conjure up images in the listeners' minds too. That might also be due to the fact that when we write in Portugal we have such dramatically different and beautiful surroundings to London, and such stunning early evening light to write by. We can't help but be influenced by that kind of stuff. It ends up in the music. Similarly and yet totally differently, writing in London in Soho or Shoreditch has it's own effect on us, as we're either thinking about Portugal or writing to a more London-based narrative based on our surroundings.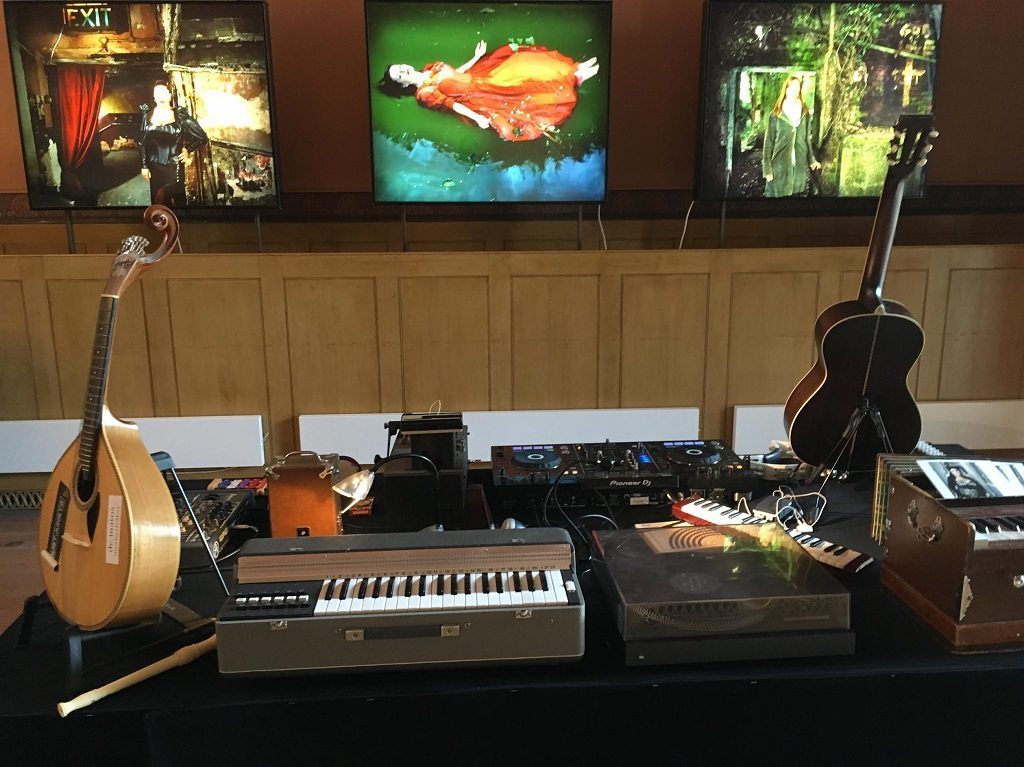 Again, that kind of thing seeps in to the music. The track 'Last Weekend' contains a narrative about going out on a Friday night after a rubbish week at work. The resulting story of frenzied club fumbling and night buses would not have happened had we been in Portugal. I guess we react to our environment and it informs the music.
With the album DVD each track has video accompaniment. How directly were these produced in conjunction with the music, and at what stage?
We always do the music first. Lisbon Kid is a project led by the music but we may talk about images that we have in our heads whilst we're writing.
In fact, we will often make mood boards, rather like an agency will with a campaign. We use cuttings from old magazines, photocopy images from books, search the web and print stuff, all as a technique to focus the mind on what things should sound like. Quite often the images will determine the direction of travel in the sound. It helps the writing process. We're very connected to visuals.
How did the film clips come about?
It was a combination of processes really. Sometimes we find some footage we think will work and then try and cut and mash and fashion it into something that works as images to support the musical idea. Other times, like this week for example, we'll see footage that friends have taken and that we feel fits a pre-existing idea.
I've just seen some beautiful slo-mo dusk footage our friend Simon Wadsworth took on his iPhone of trains arriving at turn of the century train stations in the middle of nowhere in Portugal. Such romantically beautiful colours and light. Those will make their way into a new track soon.  In the past we've also gone out and shot videos ourselves, with the help of videographers/photographers we know, to a pre-written script. For example, 'Last Weekend' was shot in Brighton on a rainy Wednesday. All of the edition and colour grading etc., we do ourselves. The same goes for all the photos of us, or of our recording or writing surroundings, equipment or whatever.
What do you imagine is the ideal listening environment for this album?
I would say that you'd need to be somewhere where you can listen uninterrupted to the whole record as a complete work from beginning to end. It might not have to be in beautiful and quiet surroundings, but that might help. In these days of playlists and self curation it can be refreshing to listen to a record in its entirely, in order to better understand the artistic imperative of the work.
That's the best way, but ultimately, people will listen how and where and when they can. However, it's always important to listen to music as 'properly' as possible. That is, ideally on a full bandwidth stereo system that has been designed for audiophile excellence rather than portability or convenience. Music shouldn't be easy to listen to, it should be as rewarding as possible. Two very different things.
How reflective is Lisbon Kid's music of your experiences in Portugal?
We're both Portuguese, very different in character but our mutual experiences of Portugal influence us very much. Especially if we write there. Here we both live at the busy and time-poor pace of life that London runs at. In Portugal we tend to opt for the more bucolic. That sense of pace and space in our surroundings gets reflected in the music.
While melancholic, there is a hopefulness to Lisbon Kid's music. How does this fit with the general strife felt in Europe at the moment?
Well the Portuguese are almost genetically melancholic. Generally pessimistic, but there is also a determination to make things better in whatever situation. An almost Buddhist acceptance of circumstances and the need to persevere through thick and thin.
Many of our friends here in the UK are now feeling like this too. Perhaps they are turning Portuguese! What I feel is that you cannot be complacent. To be complacent and not vote, to not engage with what is happening around you politically, to leave it to others, is to be complicit with contributing to a disaster. Things don't go wrong because bad people do stuff, but because good people don't. I'd appeal for everyone to use their vote, no matter who they are or where they are. I believe it's a moral responsibility. That's how we can effect lasting positive change.
Best gig to date and what made it special?
Difficult to give a definitive answer but… either the Cannes Music & Sound Awards gig on the beach, Cafe Mambo to a packed Sunset Session crowd, or our first DJ set together at Soho House for Scarlett Johannson's party for Under The Skin.
What should be people listen for in Lisbon Kid's music?
It may well be an opportunity for self-reflection. They should listen to the images in their minds that they get from the album. They should try and work out what it is that they desire when they are listening. They should decide what they should do and they should do it.
They should listen to what their consciousness is telling them. Ultimately they should listen to themselves. It's a record that is almost analogous to standing on the edge of the beach facing the waves with images running through your mind reflecting on what you're going to do next. I hope it helps people do it.
Upcoming gigs 2017
23, 24 25 May, IMS (International Music Summit), Ibiza
17th June Jump The Fire Festival – Hackney
1st July Kelvedon Bash – Brentwood Essex – w/ Daddy G (Massive Attack) & Sister Bliss (Faithless)
3rd September 'Freddie Rocks' Pike's Hotel, Ibiza.
Album
https://lisbonkid.bandcamp.com/releases