[dropcap style="font-size:100px;color:#992211;"]E[/dropcap]arlier this month, the LEGO Group launched a new canvas for creative expression. Those who love Warhol or Marilyn Monroe, The Beatles, or iconic characters from the Marvel Universe and Star Wars™ galaxy, can now pay homage to their idols by creating their very own LEGO portraits.
The LEGO® ART sets offer adults a new creative experience as they transform a blank canvas (or in this case, small interlinking base plates) using LEGO tiles. Each set can be reimagined in a number of different ways with a unique signature tile, and is complemented by a bespoke soundtrack. Featuring anecdotes from the creators of Iron Man and Star Wars, or those closest to the stories of Andy Warhol and the Beatles, these soundtracks dive deep into the inspiration behind each design to help adults fully immerse themselves in the building experience and unwind while they explore their love of music, art or film in a fun new way.
The four sets are:
LEGO® Andy Warhol's Marilyn Monroe – pop art admirers can now recreate Warhol's famous bright pink screenprint of Marilyn Monroe, or reimagine it in three different colours using LEGO tiles. Creators can tune in to new insights and details about Warhol from those that know him best.
LEGO® The Beatles – fans can create unique portraits of individual band members or collect all four sets to display the full group side by side. The accompanying soundtrack features music and stories about the band.
LEGO® Marvel Studios Iron Man – fans can decide between powering their hero up with the MARK III, the HULKBUSTER MARK I or the MARK LXXXV with this 3-in-1 set. The soundtrack features stories from Marvel experts and details about the set.
LEGO® Star Wars™ The Sith™ – this 3-in-1 portrait set allows fans to choose between Darth Vader™, Darth Maul™ or Kylo Ren™. The soundtrack features music from the films and stories from Star Wars™ creators.
Find further information here.
Image: LEGO® Andy Warhol's Marilyn Monroe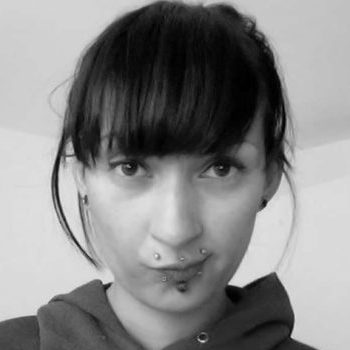 Naila Scargill is the publisher and editor of horror journal Exquisite Terror. Holding a broad editorial background, she has worked with an eclectic variety of content, ranging from film and the counterculture, to political news and finance.