[dropcap style="font-size:100px;color:#992211;"]P[/dropcap]

roud Galleries present In and Out of Warhol's Orbit: Photographs by Nat Finkelstein from 11 April, an intimate exhibition revealing the complex characters behind the well-documented tensions and hedonism of Andy Warhol's studio.

Photojournalist Nat Finkelstein spent three years as the house photographer at the Silver Factory, documenting this pivotal moment of cultural history in 1960s America. Through his documentary style photography, he discreetly recorded the milieu of creatives and socialites who were regulars at the Factory including Edie Sedgwick, The Velvet Underground, Nico, Brian Jones, and Betsey Johnson. With constant access to this unique mix of characters, he focused on their idiosyncrasies as artists, rather than their emerging celebrity status. "I am a situational photographer," he once explained. "These unposed images were made when Andy Warhol et al were people, not products; young artists, not celebrities. Enjoy, but don't venerate."

In and Out of Warhol's Orbit: Photographs by Nat Finkelstein presents highlights of this period in his career, where he had extraordinary access to a cultural revolution that shook the very foundations of society. Through his time at the Factory, Finkelstein's photographic style evolved from photojournalism to fine art; though he often positioned himself too close to the story, it was this intimacy which led to a creative liberation and desire for freedom of expression. The exhibition includes rare vintage and unique signed prints of Andy Warhol and 'the Factory Girl' Edie Sedgwick, along with screen tests of a young Bob Dylan. With a casual and frank, yet thrilling insight into the era, Finkelstein's work has a distinctive, candid style. His determination and ingenuity allowed him to capture private moments within an exclusive circle, one which was constantly on display to the outside world.

In and Out of Warhol's Orbit: Photographs by Nat Finkelstein runs from 11 April – 9 June 2019 at Proud Central. For further information, visit Proud Galleries' website here.

Images courtesy of: Proud Galleries © Nat Finkelstein Estate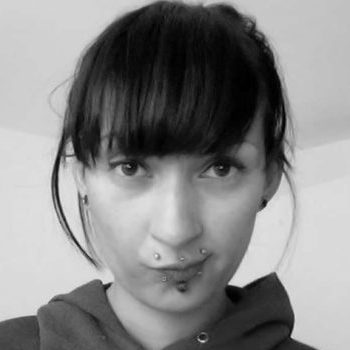 Naila Scargill is the publisher and editor of horror journal Exquisite Terror. Holding a broad editorial background, she has worked with an eclectic variety of content, ranging from film and the counterculture, to political news and finance.