[dropcap style="font-size:100px; color:#992211;"]S[/dropcap]teve Lazarides opened his first gallery seven years ago, in Greek Street, Soho.
Back then, as agent of street painter Banksy he concurred the place putting on spectacular shows with street names like Jonathan Yeo and the Parisian artist JR.  Since 2008 Lazarides opened and closed another space in Charing Cross and has signed a ten-year lease on an eccentric Georgian townhouse in Rathbone Place, off Oxford Street. Apparently fearless in the eye of economical crises, he has generated and still generates massive public interest.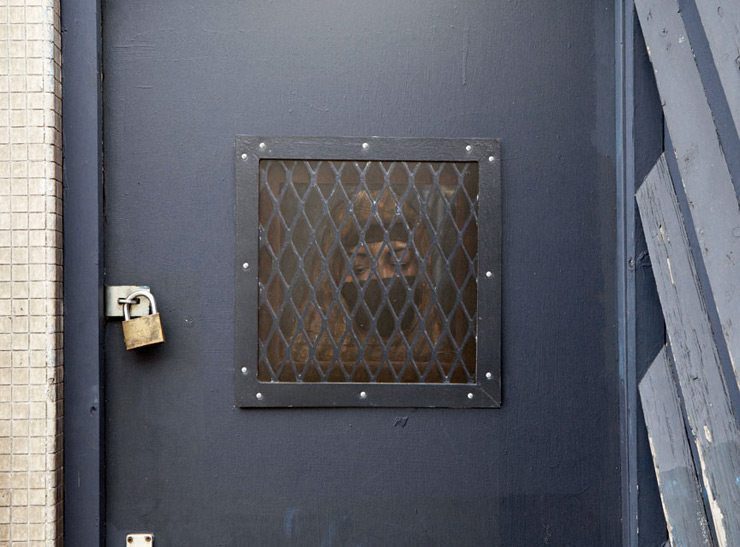 Dan Witz. London 2012. Detail (photo © Dan Witz)
"You either close up a shop and cry behind closed doors for the next five years or you have a go and see what you can do next."
Lazarides sees himself as grass-roots operator. Some call him the godfather of graffiti artists.
"I never came up with a business plan and went to the bank and said: "Do you mind if I borrow £200,000 to get this started?"
Street art is changing shape and presence, and has always been a lot harder to sell since its beginnings. Still, without Lazarides there was no selling it in the first place. But graffiti is not Lazarides' focus any longer. His artists are getting older and have lost the need for being underground. So has he. Indeed, he sold a piece by French street artist JR at Sotheby's some years ago. For £26,000.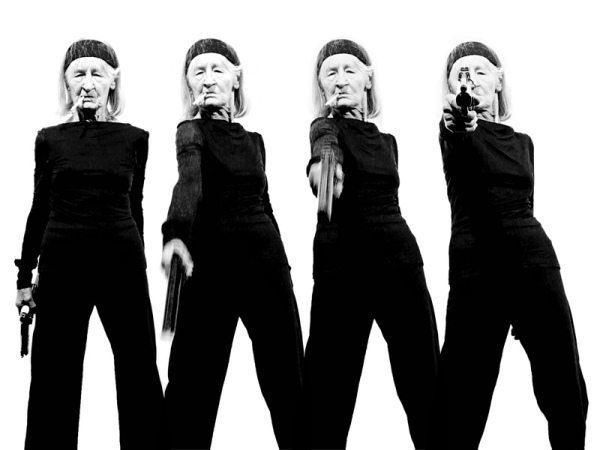 Karim Zeriahen – 4 x Diana 
Is Lazarides a tastemaker? He surely thinks Banksy and Co. belong in the Tate, having influenced art around the world. The world is his oyster anyway. Not restricted by countries or continents his shows are at home in LA, Miami and Moscow. Last month though, he focused on London. And even went underground again. For Frieze he took over The Old Vic Tunnels for 2 weeks, with his most recent show Bedlam.
Bedlam, synonymous with madness, chaos and pandemonium, seemed like the perfect theme for a world gone mad. Be afraid, said Steve Lazarides.
Madness as a concept, served with ice cold vodka on top.
Hamish Jenkinson, director of The Old Vic Tunnels agrees.
"Most people that work in theatre are mad, everyone involved in the art world is crazy, Steve Lazarides is probably the craziest of them all, which is why Bedlam,  the historic mental asylum, is the perfect backdrop for an art show, a stone's throw from the original site. Built around the same time as The Old Vic Theatre it drew almost as many crowds; for a penny one could peer into their cells, view the freaks of the "show of Bethlehem" and laugh at their antics. I guess nothing changes…."
[button link="http://www.lazinc.com/" newwindow="yes"] Lazarides[/button]