LATITUDE FESTIVAL
14th – 17th July 2011, Henham Park Estate, Southwold, Suffolk.
WEDNESDAY 18th MAY
ARTS ADDITIONS
– THE WATERFRONT STAGE –
~ Fuel presents the visually stunning Electric Hotel ~
~ Sadler's Wells present: Zoo Nation ~
– FILM & MUSIC ARENA –
~ BAFTA presents: The Misfits ~
~ Birds Eye View presents Imogen Heap & Holst Choir, Micachu, Tara Busch, Seaming and Temper Temper ~
~ Ryoji Ikeda ~
~ Noise Of Art's Attack The Block-Party ~
~ Camille O'Sullivan ~
~ London Contemporary Orchestra, Gabriel Prokofiev, Peter Gregson ~
~ Rocco Deluca ~
~ The Garden Of Living Cinema ~
– LITERARY ARENA –
~ Instigate Debate with panel members:
Rt Hon David Davis MP, Danni, Liz Jones, Jon Cruddas MP,
Peter Tatchell, Gail Porter and Don Foster MP ~
~ Mark Steel ~ Louise Rennison ~
~ Literary Death Match & Fiction Uncovered ~
~ Leo Benedictus ~ Gavin Knight ~
~ Darryl Cunningham ~
~ Yarn presents Ten Stories about Smoking ~
– COMEDY ARENA –
~ Shappi Khorsandi ~
~ Holly Walsh ~
~ Abandoman ~
– DJs –
~ Horse Meat Disco Vs Pump Up The Volume
~ Guilty Pleasures ~
~ Blow Up ~
– POETRY ARENA –
~ Gavin Osborn ~
~ Rob Auton ~ Trio Thaddeus ~
~ Jack Dean ~ Mark Niel ~
– FARAWAY FOREST –
~ The Winter's Ball ~
~ Les Enfants Terribles ~ Badaude ~
~ The Paper House ~
– CABARET ARENA –
~ A Night in Berlin ~
– PANDORA'S PLAYGROUND –
~ RSPLB ~
~ The Cave ~ Videotopia ~
~ Ordinary Adventures ~ IronBark ~
– LITERARY SALON –
~ CC41 ~
On 14th – 17th July in the sumptuous surrounds of the Suffolk countryside, the welcoming daisy-adorned gates will open for the 6th edition of the magical and fantastical Latitude Festival.
Since its inception in 2006, Latitude has changed the face of festivals forever, with a passion only matched by its ambition. Encompassing all aspects of the art and music worlds Latitude is the only place that brings together the best in music, literature, comedy, poetry, film, theatre, cabaret, art, dance, opera and fashion for one spectacular weekend. With an unrivalled line-up taking shape, Latitude 2011 will be another exhilarating, scintillating and inspirational festival of fun.
– THE WATERFRONT STAGE –
Floating on the surface of Latitude's central lake is the stunning Waterfront Stage. A beautiful platform on which audiences can enjoy visual displays of delightful dance, one-off musical performances and incredible work by some of the countries most highly regarded choreographers, with Latitude's luscious landscape providing the perfect backdrop.
Latitude is excited to announce the addition of Electric Hotel to the awe-inspiring arts programme. Described as a "uniquely designed outdoor spectacle" Electric Hotel deals with the topics of voyeurism. Some time ago, an unspeakable incident destroyed the reputation of the five star Electric Hotel. The woman involved in the event returns. Sitting on the outside looking in, the audience snatch glimpses of the do-not-disturb lives unfolding behind the floor to ceiling windows. Wearing headphones to eavesdrop on the internal spaces of the building they watch the residents in their private rooms: the natural habits, the unnatural fantasies and housekeeping of wildly varied quality. This innovative dance piece has toured the country appearing in challenging settings to add to the sense of displacement and transitory nature of hotels, including the last remaining Victorian ironwork Gas Holder in King's Cross Central and now the hotel comes to a field in Suffolk. An engaging, entert!
aining, sophisticated drama, sound and dance installation described by the Metro as, "A playground for the imagination… the air crackles with excitement"." (Metro) This performance must be seen to be believed! (Pandora's Playground)
Sadler's Wells presents an extract from ZooNation's brand new work, 'Some Like It Hip Hop', for Latitude 2011. Written by ZooNation founder Kate Prince and Felix Harrison, it is the company's first full-length production since the award-winning West End smash hit, 'Into the Hoods'. With a nod to Billy Wilder's much loved film 'Some Like It Hot' and Shakespeare's 'Twelfth Night', 'Some Like it Hip Hop' is a comical tale of love, mistaken identity, cross-dressing, gender stereotypes and revolution; all played out in ZooNation's trademark style of hip hop, comedy and physical theatre. Directed by Kate Prince, with original music by Josh Cohen and DJ Walde, the cast includes Tommy Franzen ('So You Think You Can Dance'), Lizzie Gough ('So You Think You Can Dance') and Teneisha Bonner ('StreetDance 3D', 'Shoes'). ZooNation Dance Company was founded in 2002 by Kate Prince. In 2006, the company premiered Into the Hoods, which went on to become the longest running dance show in the Wes!
t End. In 2010 ZooNation became a Resident Company at Sadler's Wells, and Kate Prince became an Associate Artist.
Some Like It Hip Hop, will be making it's world premiere at the Peacock Theatre in London from Thursday 20 October – Saturday 19 November 2011. Further details can be found on the Sadler's Wells website, but be sure to be one of the first to witness this fantastic production on The Waterfront Stage at Latitude this year!
The second work in the Sadler's Wells programme is Tommi Kitti's 'A Trip'. Originally premiered in 1995 as a solo for Kitti it has been reworked as a duet and makes its UK Premiere at Latitude Festival 2011. Performed to the marvellous music of American blues singer-songwriter John Lee Hooker, A Trip had been chosen for its appeal to both music and dance fans; a perfect piece to fit the ethos of Latitude Festival.
"One interesting thing in Hooker's music is that it does not go anywhere. It creates a moment in which emotionally you go deeper and deeper. For me it is very dramatic, even so there is no drama happening. It is a trip in a second." (Tommi Kitti)
– FILM & MUSIC ARENA –
One of the most diverse and cutting edge elements to Latitude's repertoire, the Film & Music Arena offers audiences mesmerising displays, performances and viewings of fantastic cinema and music. Sonically and visually rich, the worlds of alternative film and music collide with a full programme of award winning screenings, documentaries, shorts, Q&A discussions and musical treats.
On Sunday 17 July, we welcome BAFTA-winning E4 hit series, Misfits.  Fresh from filming the third series, the cast and creative team will join us to share some of their favourite moments from the show so far. Misfits follows five outsiders on community service who get struck by a flash storm and lumbered with special powers. Hard as nails Kelly (Lauren Socha) can suddenly hear people's thoughts, shamed sporting hero Curtis (Nathan Stewart Jarrett) discovers he has the ability to turn back time when he regrets something, and party girl Alisha (Antonia Thomas) can send people into a sexual frenzy when they touch her skin. Even painfully shy Simon (Iwan Rheon) can make himself invisible when he feels he's being ignored, which makes it all the more hard to swallow for smart aleck Nathan (Robert Sheehan), who seems to have been unaffected, much to his dismay.
Birds Eye View returns to Latitude reaching new heights with five new specially commissioned scores to silent films by cutting-edge female musicians, including: a first a cappella choral score from Grammy award winner Imogen Heap to the first ever surrealist film 'The Seashell and the Clergyman' (Germaine Dulac, 1927) with the Holst Singers; Micachu and an old cassette player to Lotte Reiniger's 'Hansel and Gretel' (1955); haunting vocalist and multi-instrumentalist Seaming accompanying Maya Derren's 'Meshes of the Afternoon' (1943) and Tara Busch's compelling performance alongside Lois Weber's early thriller 'Suspense' (1913). In addition, hotly tipped Blue Roses is re-scoring classic 'Dr. Jekyll and Mr. Hyde' (1920) and fashion photographer and filmmaker Wendy Bevan is bringing a dark 1930s cabaret inspired performance with her new band Temper Temper.
Giving us a glimpse of contemporary women filmmakers, BEV is also programming three short films from their most recent festival including Best Animation award winner 'Tord and Tord' (Niki Lindroth von Bahr) and innovative live action and stop-frame 'Stanley Pickle' (Vicky Mather). Birds Eye View celebrates international women filmmakers through its ten day film festival each March at the BFI Southbank, ICA and other venues, plus training labs for emerging women writers and year round promotion of new cinema releases.
Ryoji Ikeda brings the datamatics [ver.2.0] project to Latitude's Film & Music Arena. Using pure data as a source for sound and visuals, datamatics combines abstract and mimetic presentations of matter, time and space in a powerful and breathtakingly accomplished work. datamatics is the second audiovisual concert in Ryoji Ikeda's datamatics series, an art project that explores the potential to perceive the invisible multi-substance of data that permeates our world Idatamatics [ver 2.0] is the new, full–length 4 dimensional version of Ryoji Ikeda's acclaimed audiovisual concert. Driven by the primary principles of datamatics, but objectively deconstructing its original elements – sound, visuals and even source codes – this new work creates a kind of meta–datamatics. Ikeda employs real–time programme computations and data scanning to create an extended new sequence that is a further abstraction of the original work. The technical dynamics of the piece, such as its extremely fast!
frame rates and variable bit depths, continue to challenge and explore the thresholds of our perceptions.
Noise of Art continues its evolving retro-futurist sci-fi journey, UFO, with 'Attack The Block – Party', a twisted new chapter inspired by Joe Cornish's newly released film – warped around Suffolk's UFO Rendlesham incident.
Connecting the Seventies, an era of classic sci-fi imagery and seminal New York disco nights – at the time known as Block Parties – with today's club scene, 'Attack The Block – Party' features a disco-tech sound track from some of the most revered pioneers in electronic music – and some of the newest arrivals.
Visual contributions come from the UK's hottest club and up-and-coming street and gallery artists, while a troupe of contemporary dancers and performances artists complete the sensory immersion.
Some more about the acts…
Si Begg is a highly original producer and inspiration to both the dub step/ London bass and new disco scenes. His music combines elements of break beat, ambient, house, Drum and bass, turntablism and Jazz. He has used different pseudonyms and band names, and released music in different styles on different celebrated labels. He's recorded music for films, television and advertisements and sound design for television channels, including the BBC, Channel 4 and MTV.
Autokratz were first spotted by French label Kitsuné. Based in London, AutoKratz made their LP debut in 2009 with Animal. They supported the album with a UK, Western European, and Australian tour and regularly feature on the annual series of Kitsuné Maison compilations, starting with the inclusion of 'Pardon Garçon' on the fifth volume in 2007. AutoKratz have also remixed tracks by artists such as Underworld, Fischerspooner and La Roux.
X-Press 2 are best known for their 2002 hit UK single, 'Lazy'. Comprising of DJs Rocky and Diesel (aka Problem Kids/ Ballistic Brothers). Their first single, 'Say What' peaked at number 32 in the U.K. chart in October 1993. Further club hits, such as 'AC/DC', 'Muzikizum' and 'Smoke Machine' were followed in 2002 with the top 10 deep house hit single 'Lazy', featuring Talking Heads' David Byrne. In 2006, the group released its second album, 'Makeshift Feelgood', and their third album, also featuring a number of yet to be announced cool collaborations, is due to be released in September 2011 on Skint/ Sony Records.
Lighthouses have been variously described as "Bloc Party meets Justice", "Daft Punk crossed with Soulwax" "Death from Above versus Delphic"… A three piece electro band, Lighthouses have been busily making a name for themselves with their hectic live shows and their compelling releases and remixes.
The real lighthouse at Orford Ness, near the Latitude site, has frequently been used to explain away the strange radiation and flashing lights during the UFO sighting at Rendlesham in 1980. This has nothing to do with the Lighthouses playing our UFO event. But by according to loads of predictions, they're expected to fly.
Dec Shoes was literally born by accident at Latitude festival, when the core duo collaborated to write and perform a soundtrack for a Noise of Art show last year. A couple of months after they were asked to play a gig at London's Southbank Centre, and started playing small venues, building a word of mouth reputation. This has lead to their first festival appearances in Europe and being invited to play on top of BT Tower to mark the 500th day before the start of the London Olympics.
Surrounding the music, Noise of Art collaborators Mark Scott Wood and Friends, Prick Image, Overlap and The People Pile will immerse the audience in specially created sci-fi imagery, including solar landscapes, lunar missions, UFO landings and extraordinary creatures.
Meanwhile Noise of Art founder, Ben Osborne, will be holding the cosmic slop together like DJ Dr Who of clubs.
Camille O'Sullivan enjoys a formidable international reputation for her intensely dramatic interpretations of the songs of Brel, Cave, Waits, Bowie and more.  The award-winning singer has stunned audiences around the world with her 5-star sell-out performances, including Sydney Opera House, London's Royal Festival Hall and appearance on 'Later… with Jools Holland' (BBC TV). Dark, sexy, fierce, amusing and mesmerizing, Camille transforms each song she performs into an intense emotional and theatrical experience, inextricably drawing her audience into a world illuminated by the dark and the light. Backed by her talented band, expect fire, ice, darkness, joy and pure passion. 'Exceptional voice' (TimeOut)
London Contemporary Orchestra draws together London's brightest young talent to explore and promote new music to an increasingly wide audience. For Latitude the LCO Soloists showcase works by three American mavericks. Steve Reich's 'Different Trains' contrasts the cross-continent trains of Reich's American childhood with the cattle trucks to Auschwitz, using fragmented recollections from three Holocaust survivors, Reich's governess and recordings of the trains. 'Four' by John Cage stands as a beautifully simple statement, illustrative of his late period. Completing the programme are three visceral movements from Frank Zappa's 'The Yellow Shark', the last album to be released before Zappa's death in 1993, these are 'III Revised'; 'None of the Above' and 'Questi Cazzi di Piccione'. In 2010 the LCO was shortlisted for the Royal Philharmonic Society Music Awards (Audience Development category). The LCO has worked alongside artists including Jonny Greenwood, Mark-Anthony Turnage, M!
ira Calix and Foals. Having performed with Belle & Sebastian at last year's festival – expect something truly special for this year's event.
Peter Gregson is a cellist and composer working at the intersection of music and technology. He regularly collaborates with the world's leading technologists, including Microsoft Labs, UnitedVisualArtists and the MIT Media Lab to create immersive musical environments. His debut album, 'Terminal', was commissioned by Bowers & Wilkins and launched on Twitter in April 2010. Gregson has recently worked with musicians ranging from Scott Walker to Max Richter; Gabriel Prokofiev to Tod Machover and many others in between.  For Latitude he will perform 'Vocal' by Max Richter, 'Tu Non Mi Perderai Mai' by Jóhann Jóhannsson and 'Suite for cello and loudspeakers' by Gabriel Prokofiev with the LCO.
Gabriel Prokofiev is a London-based composer, producer, and founder of the NONCLASSICAL record label and club night. He has produced Dance, Electro and hip-hop music under a variety of different guises. His background in dance music combined with his classical roots gives his writing a unique edge. His compositions include three string quartets ("defies comparison" Daily Telegraph), a collection of piano pieces for Russian virtuoso GeNIA, and the groundbreaking 'Concerto for Turntables & Orchestra', premiered by DJ Yoda and the Heritage Orchestra at The Scala in Kings Cross, and recently performed by the Royal Scottish National Orchestra with Beni G, in Glasgow.
Straddling the mastery of Beck and the explosive force that is John Spencer, Rocco Deluca delivers a modern take on traditional blues-rock. Playing the Dobro – the resonating metal top guitar famous for the Delta Blues – he summons the American past and brings it to the fore. As a solo artist he has opened for artists like Taj Mahal, John Mayer and John Lee Hooker. Most recently he has collaborated with Slash and Robbie Robertson and performed to a sell-out crowd at the amazing Latitude presents Edward Sharpe & The Magnetic Zeros show in the Old Vic tunnels.
The Garden of Living Cinema is a meeting of artists dedicated to creating living, breathing cinema experiences through live performance in front of your very open eyes. They provide a platform for live cinema acts and new filmmakers as well as a chance to see rarely-seen animation and avant-garde films.  In March this year The Cabinet of Living Cinema built a score to 'El Topo', a psychedelic western, over a 5 night period at the Latitude presents Edward Sharpe and the Magnetic Zeros shows in the Old Vic tunnels; creating all their own sound effects on a variety of foley-making instruments including kitchen utensils as well as more conventional instruments. Expect something exciting for Latitude festival.
– LITERARY ARENA –
Latitude celebrates the written word in all its glorious facets with its very own renowned library of literary excellence. Bringing together today's most illustrious wordsmiths; the Literary Arena is a hub of storytelling, book discussions, lively debates and in-depth interviews. Top authors and special guests bring books to life and take audiences on fun-filled journeys to the far reaches of their imaginations.
If impassioned and healthy discord gets your juices flowing then find a spot in the Literary Arena for the renowned and revered Instigate Debate. A rock 'n' roll version of Question Time, Instigate Debate brings the hottest topics of the nation to the fore and allows you, the audience, to participate, pressurise, pontificate, ponder and pose questions to a specially selected panel. This year the subject title is 'The State Of The Nation: Cuts, Wars and Weddings'. From Fortnum and Masons and Pippa Middleton's dress to sleeping with the enemy in Westminster and savage cuts; to crisis in Libya and the Arab Spring,
ID present the ultimate in high-brow Punch and Judy. In what will be an incendiary and lively exchange of ideas, opinions, and thoughts the panel is: Rt Hon David Davis MP (Conservative Party), Danni (UK Uncut spokesperson), Liz Jones (The Daily Mail), Jon Cruddas MP (Labour Party, and anti-BNP campaigner), Peter Tatchell (Human Rights campaigner), Gail Porter (The Wright Stuff, broadcaster and former model) and Don Foster MP (Liberal Democrats spokesman for Culture, Media and Sport)
Socialist, comedian and writer Mark Steel began his impassioned stand up career in the 80's and went on to present his own satirical show on Radio 5/4, 'The Mark Steel Solution. Having kick-started his radio career he also wrote incisive columns for The Guardian and The Independent. Informed by his early years during Margaret Thatcher's reign and the political climate at the time, his work has always been fiery, funny and enthusiastically stalwart. For Latitude, Steel will host a lecture in the Literary Arena which will no doubt be topical, and driven by his all-pervading sense of the need for justice. Come along and listen to the long-serving comedian.
Louise Rennison found success with her novels about the fictional teenage girl  character she created named Georgia Nicolson. Two of these novels were translated for the big screen in hit movie 'Angus, Thongs and Perfect Snogging'. Her most recent work is a spin off which was delivered in 10 instalments over 10 days entitled 'How To Make Any Twit Fall In Love With You'. Last year's full-length novel 'Withering Tights' saw the introduction of her new character Tallulah Casey, winning the Roald Dahl Funny Prize. The sequel, 'Withering Tights 2' is out this summer.
Literary Death Match — now in 36 cities worldwide — is teaming with Fiction Uncovered to put on one of the most thrilling events in literary history. The night will bring together four authors to read their most electric writing for five minutes or less before a panel of three all-star judges. After each pair of readers, the judges take turns spouting hilarious, off-the-wall commentary — in the categories of literary merit, performance and intangibles — about each story, poem or otherwise, then select their favourite to advance to the finals. The two finalists then compete in the Literary Death Match finale, which trades in the show's literary sensibility for an absurd and comical climax to determine who takes home the Literary Death Match Latitude crown.
Award-winning Guardian features writer Leo Benedictus brings his ingenious debut novel to Latitude in a blaze of critical acclaim. Telling the story of a decadent celebrity party and its descent into disaster, The Afterparty has been called "dazzling" in the Observer, "amazing" on BBC 6 Music, and "fearlessly funny" in the Independent on Sunday, which also judged the book "a cert" for the Booker shortlist. So far, it has already been longlisted for the Desmond Elliot Prize.  Leo will be reading a scene from the book, with members of the audience being asked to voice key roles. Everybody present will also get the chance to make a cameo appearance in next year's paperback edition.
Journalist Gavin Knight comes to Latitude to read from his highly anticipated debut novel 'Hood Rat'. Even though the book has not yet been released it has already sold internationally and a film deal has been secured with Cowboy Films/Film Four ahead of its July 1st publication by Picador. Be one of the first to hear extracts from this fast-moving expose of an urban British underworld, already branded as 'Britain's GOMORRAH' by the Independent, and called 'the crime book of the decade' in the Sunday Mail, in Latitude's Literary Arena just days after it is published.  Set between London, Manchester and Glasgow, the non-fiction thriller follows both gang members and police, as did the hugely successful 'The Wire'. Knight was embedded with undercover police and has spent years with his contact which has enabled him to create a unique and groundbreaking exploration of Britain's hidden ganglands.
Darryl Cunningham is a cartoonist, whose easily identifiable style wraps his stories in pathos and poignancy. As an ex-healthcare worker, his experience in a mental health ward has informed his writings and illustrations for his book 'Psychiatric Tales'. Presented in stark black and white, these comic book frames tell us stories inspired by real life tales with medical accuracy. Cunningham is currently working on cartoons that will eventually be compiled in a second volume.
Literature lovers Yarn present 'Ten Stories about Smoking' by Stuart Evers. This former book seller and editor-turned-writer gives us his first short story collection – ten stories of allure, betrayal, nostalgia, solitude, seduction, damage, desire and loss; of silence broken by the click of a lighter; insomnia defined by a glowing ember; a magician's trick; a lover's scent; a final wish. These are stories that go to the heart of things. As you'd expect from a man steeped in books for his entire working career, his breadth of expression and references are spot on and it makes for an inspired debut
– COMEDY ARENA –
Over the past five years, Latitude's Comedy Arena has become a comedy festival in its own right. Bursting at the seams with the best comic talent in the land, crowds gather all weekend to witness a variety of hilarious turns from an unrivalled bill. With Alan Carr, Omid Djalili, Never Mind The Buzzcocks and Jason Byrne to name just a few confirmed already – it is another stellar line-up of the very best comics on the circuit. Just added are:
Iranian born Shappi Khorsandi has been an active and inspiring participant in UK comedy since taking part on Joe Wilson's Comedy Madhouse in 1997. With a litany of Radio 4 show appearances under her belt and finally winning a well-deserved Best Breakthrough Act Award from Chortle in 2007 she's moved into the spotlight more recently with 'Live At The Apollo', 'Michael McIntyre's Comedy Roadshow' and 'Friday Night With Jonathan Ross'. Her hilarious stand-up will be an illuminating and no doubt packed experience in the Comedy Arena at Latitude 2011.
Holly Walsh brings her bright-eyed and optimistic comedy of cleverly crafted jokes and droll one-liners to Latitude's Comedy Arena. A successful and well respected stand-up who won Chortle's Best Newcomer of the Year, Walsh is a regular on the comedy circuit and on TV. As well as this she is a talented and highly regarded writer with credits including 'Edinburgh & Beyond' on the Paramount Comedy Channel, 'The Late Edition' on BBC Four, 'Out To Lunch' on BBC Radio 2 and more recently Channel 4's 'TNT Show' and 'The Now Show' on BBC Radio Four.
Abandoman are a hilarious improvising hip-hop trio who won the 2010 Hackney Empire New Act Competition and the 2010 Musical Comedy Awards. The project is lead by frontman Rob and multi-instrumentalist James Hancox re-inventing hip-hop in a way that appeals to all ages. Abandoman are regular performers on the 'Now Show' and 'The Vote Now Show' (BBC Radio 4) and regular contributors to the Chris Hawkins 'Breakfast Show' (BBC 6 Music). They recently sold out an entire 28-day run at the Edinburgh Fringe Festival.
– DJs –
As the sun goes down and the moon lights the night sky, the Comedy Arena transforms into the best club around. Featuring amazing DJs playing top tunes on Friday, Saturday and Sunday night – the party never stops at Latitude Festival.
In what will prove to be an impressive collision of two dance super powers, Latitude Festival will be bringing you Horse Meat Disco Vs Pump Up The Volume:
The institution that is Horse Meat Disco is dedicated to and appreciates all forms of Disco music. Horse Meat's appearances at boutique festivals and clubs has been turning swathes of unexpecting clubbers into string-laden disco stompers and is at the forefront of the so-called disco revival. The club's ethos has always been to provide a space for everyone, after all the best parties have always been the ones where the crowd comes from all walks of life. Attendance at any Horse Meat event has become a badge of honour with which to be worn with pride so make sure you take to the floor to claim your Latitude one!
Stiffen up that buzz cut, polish your high-tops and get your Global Hypercolour on: One of London's best parties, Pump Up The Volume, will take you on a journey all things '90s. Guaranteed to be an excellent way to get your Festival started, the PUTV crew move from their always-rammed base at Dalston's Visions to Latitude for an old skool soundclash with Horsemeat Disco, transporting you back to the 1990s Rave in the process with an old school hip-hop, house and pop shakedown.
The ultimate feel good pop party extravaganza Guilty Pleasures shall be gracing Latitude festival 2011. After a busy day of basking in the sun on Latitude green and luscious grounds, what better way to shake off those inhibitions than dancing the hours away to the music you've never been so proud to admit you love. Golden oldies, forgotten classics, power ballads and pure pop gold are all lovingly compiled for your pleasure. Dancers in animal outfits, cheerleaders, mascots and camp dance troupes all await you in what promises to be one of the highlights of your festival diary.
Latitude welcomes Blow Up, one of Britain's longest running club nights, to close Sunday night in the Comedy Arena. Cited as the birthplace of the Britpop scene and influencing the style and sound of a generation, Blow Up's playlist though is far from being defined by the genre it helped kick-start back in 1993. Expect to hear British Pop, Glam and New-Wave colliding with 60s Soundtracks & Electronica, Library Music, Rock 'n' Roll, Indie-Pop, 60's Soul, Beat, Garage, Funk, Ska & more. Blow Up founder Paul Tunkin has DJed for Blur (Modern Life Is Rubbish/Parklife), Pulp and Suede whilst taking the Blow Up club on tour in the UK, Europe, USA, Russia and Japan. Paul will be joined on the decks by Blow Up's co-resident DJ Mr. Ian Jackson.
– POETRY ARENA –
A fantasyland of innocent pleasures and unbridled fun lies deep within the festival's magical woods. A quirky corner of the Latitude site where anything goes. Side shows, games, interactive art, dance troupes, workshops and cutting-edge theatre will keep you entertained all weekend long. Release your inner child and come play around in Pandora's Playground.
Having blown hearts and minds with 2010's Stories For the Starlit Sky (alongside Daniel Kitson), Gavin Osborn returns to Latitude with a spring in his step and a one-year old son to support. He's in the Poetry Arena, so expect at least some songs to rhyme. Fresh from supporting Belle & Sebastian, expect songs from two albums ('In The Twee Small Hours' and 'Meeting Your Heroes') and material from his forthcoming record, due later this year.  "Funny and touching. Osborn walks a similar tightrope to Loudon Wainwright III, but remains perfectly balanced" (The Sunday Times)
Rob Auton has ideas and sees if other people like those ideas by writing them down, standing up on stage, and saying them out loud.  In recent years he has began to walk slowly, but with purpose, onto a huge variety of poetry and comedy stages up, down and across the British isles, catch him this summer at Latitude.
Since his first gig, opening for a jazz-punk fusion group in York Cemetery, Trio Thaddeus's career as a poet has been unusual.  Despite having been on the scene less than a year, he has already made his mark in venues across London (including Woolfson-Tay and The Camden Eye), and appeared as a featured artist in numerous shows at the Edinburgh Fringe, notably including 'A Slightly Dangerous Comedy Occasion' (**** The Scotsman), a stint at The Zoo Theatre, and performances with The Rep Theatre Company at 'C.' He is 18 years old.
MC and poet Jack Dean was born in Tooting, raised in the southwest UK, and likes to wander all over the place telling stories of love, loneliness, nostalgia and midget porn. He is Hammer and Tongue Slam Champion, Apples and Snakes featured artist and holder of the highest Pac-Man score of anyone he knows. Hailed as "the Rambo of the spoken word", Jack will be bringing his signature blend of lyrical ADHD to a couple of short sets over the Latitude weekend, a gig he admits he probably doesn't deserve.
Mark Niel is a stand up poet bursting with energy, humour and evangelical zeal. His barnstorming performances have won him fistfuls of Slam titles including the Camden Crawl as well as Bristol, Wenlock and Ledbury Poetry Festivals. Mark has shot from first open mic to headliner in a couple of years and is makingnot one, but two appearances in the Poetry Arena! A prize winner for written poems and performances, his material ranges from deeply personal reflections to heartfelt rants about his frequently misspelt name or the frustrations of Fridges in shared houses.
– FARAWAY FOREST –
Latitude's fairytale Faraway Forest is a secret haven of dark desires, mysterious mayhem and salacious sin-filled pleasure. This clearing under the woodland canopy will host the decadent Winter's Ball full of all of the delights of Christmas, hands on workshops and mesmerising theatre and musical performances. Come along and lose yourself in the depths of The Faraway Forest.
Snow in summer? Christmas in July? Has the world gone mad? It would appear so, as Latitude Festival presents The Winter's Ball in The Faraway Forest. This wintry extravaganza includes a performance of Dusty Limits' acclaimed adult pantomime 'Cinderella and the Glass Ceiling' with an all-star cast including Sarah-Louise Young as Cinders, Fancy Chance as Prince Char-Ming Jong Il and Dusty Limits himself as the Wicked Stepmother. This is followed by a Narnian Interlude hosted by the impossibly acrobatic A J James and featuring guest appearances by The White Witch, Pantomime Aslan, and Dirty Santa and his Ho Ho Hos. With presents distributed and plenty of well-hung mistletoe, it's then time for dancing in the enchanted forest until the small hours.
Deep in The Faraway Forest Les Enfants invite you to party in their winter wonderland. Presided over by the terrifying Snow Queen prepare to enter a weird and wonderful world full of Grimm tales, poisoned apples, snow capped branches and Turkish delight. Throughout the forest there will be grottos and gingerbread houses with interactive features from Grimm's fairy tales and with twisted versions of Snow White, Red Riding Hood, Three Little Pigs, and strange white rabbits.
We all love the story but what does Cinderella have to do with festivals? Early festivals in the 1960s were a chance to escape from the confines of the British suit or, for ladies, what was known as a 'costume' and dress down or, possibly, not dress at all! The dress-code may have changed but festivals are still all about sartorial creativity and self-reinvention. Take the chance to work a little Cinderella magic and be someone else for the night. Fashion blogger and Times columnist, Badaude, will whirl you through a brief history of festival dressing then give you the opportunity to reinvent yourself for Latitude's Winter's Ball assisted by top stylists. So bring something sparkly to swap; leave your everyday self behind; get styled; get snapped! Photograph, describe or draw your dream dress and tie the picture to the Dream Dress Tree. Because dressing up is all about dreaming…
Imogen Eveson and Samara Tompsett graduated from Central Saint Martins last summer, when they installed their degree show in a shed in The Faraway Forest. Since then, set designer Samara has been working on commissions for installations and window display, as well as collaborations for fashion publications. Imogen has continued to write and art direct and is producing a retrospective book on The Wapping Project. For Latitude 2011 they are collaborating once again, on The Paper House. Imogen will edit The Chronicles of Latitude: an oversized, interactive newspaper to be added to daily by festival-goers and Samara will design its home, an office space-cum-Narnia-esque fantasy land. The space will be used to host artists' discussions, a fashion shoot and other impromptu happenings.
– CABARET ARENA –
A veritable feast of vaudeville fun and mischief, Latitude's Cabaret Arena is a carnival of top comedy and theatre. With a heady mix of sketch shows, freak, burlesque and drag acts alongside puppetry, illusionists and hearty sing-alongs, the Cabaret Arena encourages you to ditch your woes at the door and be seduced by the frivolities inside for a not-so-innocent ol'fashioned knees up.
A Night in Berlin is an intimate celebration of the legendary home of cabaret invoking artists from Anita Berber and Sally Bowles to Klaus Nomi and David Bowie. Featuring controversial crooner Frank Sanazi; exquisite burlesque dancer Vicky Butterfly, rising performance superstar Dickie Beau, scandalously saucy East End Cabaret, burlesque bad-girl Kitty Bang Bang and rock-chick supreme Ruby Blue and more. With a live band, cross-dressing dancers and a chance to break down the Berlin Wall a second time, this is a night to treasure. Curated and hosted by Dusty Limits.
– PANDORA'S PLAYGROUND –
A fantasyland of innocent pleasures and unbridled fun lies deep within the festival's magical woods. A quirky corner of the Latitude site, here, anything goes. Side shows, games, interactive art, dance troupes, workshops and cutting edge theatre will keep you entertained all weekend long. Release your inner child and come play around at Latitude's Pandora's Playground.
The Royal Society for the Pursuit of Lovebirds (RSPLB) is an amateur bird watching club and unusual dating agency; a society of women who believe their bird spotting expertise and ornithological knowledge can be used to help others spot love.  The RSPLB celebrates love in it all its forms, from friendships, lost love, family love, romantic love and a love for all humanity. Quintessentially British, equipped with binoculars, tea and eccentricity The RSPLB offer advice & dating techniques to those they meet, bringing  romance, charming silliness, fun, games and laughter wherever they roam.
The Cave is an experience for the solo adventurer. Walking into the mouth of The Cave awakens the performers – six  artists, who form Hiru Dance, trained at London Contemporary Dance School – and the extravaganza begins. By inviting only one audience member at a time into The Cave the experience is always unique and genuinely intimate; the scored festivity is sensitive and responsive to each individual, lasting between seven and 15 minutes. The Cave piques the curiosity of the passerby and has appeal as a visual spectacle as well as an immersive experience. The Cave forms part of Hiru Dance's mission to bring high quality performance to fresh audiences and to encourage collaboration across art forms.
Ever wanted to be in the movies? Well here's your chance people! Videopia is an interactive movie making activity that casts, shoots, and screens miniature tributes of Hollywood classics. Think 'Son of Rambow' or 'Be Kind Rewind' with you in the starring role. This summer Videopia will be premiering its mobile movie studio at Latitude, inviting revelers to step aboard their converted vintage horsebox to undergo a DIY silver screen treatment. With a selection of iconic films to choose from, you simply pick your favourite movie, grab some co-stars, and get into costume before acting your socks off in front of the camera. The miniature masterpieces will be screened onsite before being uploaded onto the Videopia blog for your family, friends and newly acquired fan-base to watch… a very silly memento of a brilliant weekend!
Racing Machines & The Interplanetary Post Box is a gaming arcade with a difference created by Ordinary Adventures! Cardboard, ribbons  and elastic-bands become computers, space rockets and racing cars in this arcade. These low-fi consoles transport you into the world of kinetic gaming where your favourite video games come to life before your eyes. Test your competitive spirit against your friends in these tactile adventures made from ordinary stuff. Created by Angie Bual and Fergus Dunnet of Ordinary Adventures & presented by Trigger.
IronBark are to provide a battle for the ages as their pioneering theatre competition Theatre Ashes arrives at Latitude.  Three Australian and three UK playwrights put their talents on the line against each other with six mini-plays. These short performances will be ten-minute odes to each other's countries with the winner scooping the Play Of The Day prize. As part of fledgling company IronBark's wish to bring the best new Australian writers to the UK, it's a fun, riveting and competitive way for audiences to enjoy the talent and creativity of two friendly national rivalries in the sunshine.
– LITERARY SALON –
A hub of life-enhancing interactive workshops, discussions, wide-ranging debates and mind expanding sessions, the Literary Salon is the noisy little sister of the Literary Arena that encourages you to get involved. Discover and learn new skills, air opinions and explore your innermost feelings in this progressive school of thought.
Linda Hinchcliffe wants to change your life! If the eyes are the windows of the soul, then the hair is the carpet. Do you want the carpet of your soul to be a luxurious shag pile or the threadbare bit outside the gents in the pub? All chewing gum and drunken disappointment? Of course you don't. Everybody wants to look nice and fit in, so if you're shy, housebound, or just a little bit lazy, she can bring West Yorkshire's premier styling service right to your door! 'Salon' is an exciting new production from CC41 Theatre Company. An interactive and unconventional performance in which one audience member will receive a haircut live as part of the performance.
– TICKET INFORMATION –
Weekend tickets Ł170.00 including VAT, subject to booking fee
Day tickets Fri, Sat, Sun Ł70.00 including VAT, subject to booking fee
Child ticket (5-12 years) Ł5.00 including VAT, subject to booking fee
Campervan Permit Ł30.00
Weekend tickets prices include car parking and camping
Day tickets include car parking only
Credit Card line: 0871 231 0821
Online: www.festivalrepublic.com • www.seetickets.com • www.latitudefestival.co.uk
For a full list of national and regional outlets please visit www.latitudefestival.co.uk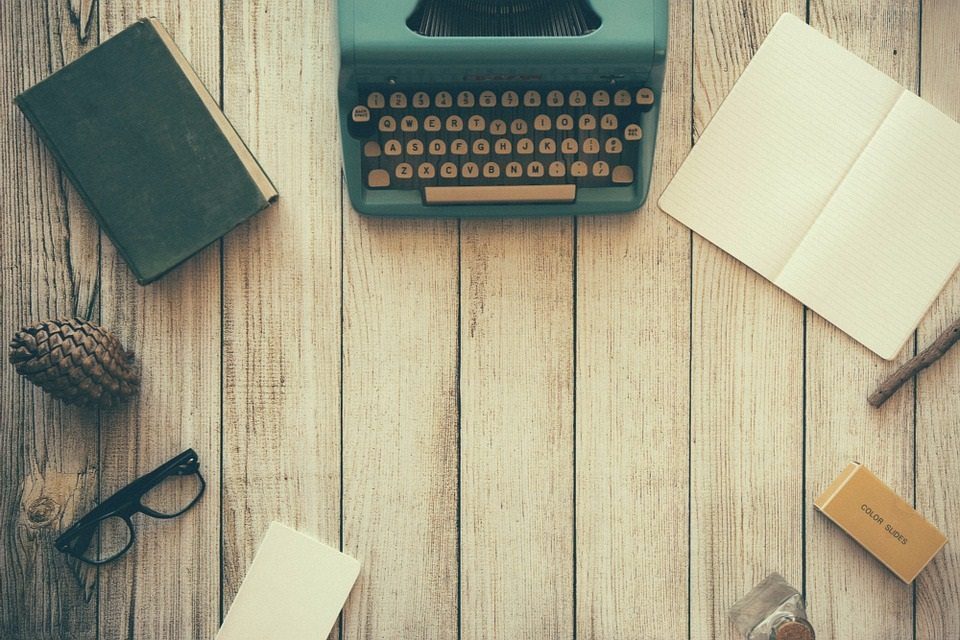 The aim of art is to represent not the outward appearance of things, but their inward significance. – Aristotle