[dropcap style="font-size:100px;color:#992211;"]T[/dropcap]
he John Hoyland Estate is pleased to announce a display of paintings by John Hoyland as part of the Spotlights series at Tate Britain. 
The foremost British Abstract Expressionist of the 20th century, Sheffield-born Hoyland (1934 – 2011), is known for his large, colourful and dramatic canvases. He pushed the boundaries of painting with his bold use of colour, inventive forms and ever-evolving sense of what an abstract painting could be. 
Curator Andrew Wilson has selected six paintings from 1969 to 2010, showing the arc of the artist's work as it evolved from the huge colour-stained canvases of the 1960s through to the textured surfaces of the 1970s. These are followed by the more spatially complex and improvised paintings of the 1980s and then the semi-figurative work first inspired by the artist's travels to Bali in the 1990s. Later works became more free-flowing, with a tendency towards thick impasto acrylic paint and varied forms, expanding upon the precision and simplicity of his earlier works. 
Although Hoyland himself disliked the term abstraction, finding it smacked too much of geometry and rational thought, he was a life-long proponent of non-figurative imagery, in which he saw "the potential for the most advanced depth of feeling and meaning". He believed that "paintings are there to be experienced; they are events". The works inspired by Bali in the 1990s show his progression in thought, as he became more open to directly evoking the natural world.
The artist has long been a favourite of many notable figures, with novelist William Boyd writing: "Looking at a Hoyland is like looking at a Mark Rothko colour field. Except with an acid edge: Hoyland is like a cooler, hipper English Rothko." Damien Hirst has said of Hoyland: "By far the greatest British abstract painter. In my eyes, John Hoyland was an artist who was never afraid to push the boundaries. His paintings always feel like a massive celebration of life to me."
The works can be seen at Tate Britain from 26 August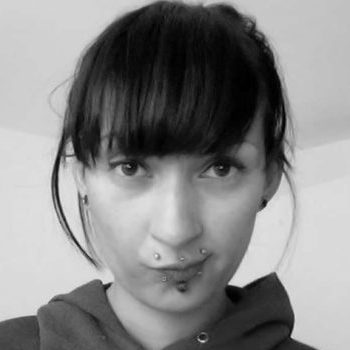 Naila Scargill is the publisher and editor of horror journal Exquisite Terror. Holding a broad editorial background, she has worked with an eclectic variety of content, ranging from film and the counterculture, to political news and finance.