[dropcap style="font-size:100px;color:#992211;"]P[/dropcap]
angolin London present In the Close Distance, a solo exhibition by influential British sculptor Jeff Lowe. As his second solo major show at Pangolin, the exhibition will feature a series of Lowe's large-scale sculptures alongside smaller works and prints, and mark a shift in the artist's usual aesthetic through a change in technique, material and bold use of colour. 
Lowe's new large-scale sculptures explore volume, space and layering with architectural forms. Shaped from curved sheets of aluminium folded in and around each other to form abstract circular structures, silhouettes cut into the metal allow the viewer to look through the outer 'skin' to an intimate space within. The title of the show, In the Close Distance, encapsulates the impact of these works, which demand space and from afar appear as images, but as the viewer draws closer they become an experience. 
Although maintaining the industrial quality that is synonymous with Lowe's works, who has historically used heavy materials such as iron and steel with traditional welding techniques since the 1970s, these new sculptures possess a playful lightness that is less common in his oeuvre. Here, the artist has decided to leave the joining process visible, exposing the bolts where the sheets of metal have been attached, the nuts and bolts in turn becoming crucial to his visual language.
Lowe also includes colour, most notably blues, pinky reds, golds and whites, a marked change from earlier works. After the 1960s Lowe and many other sculptors of the New Generation felt that colour had been somewhat overdone. Consequently, he decided to use provocative colours which posed a challenge to his artistic technique, this challenge then becoming intrinsic to his creative process, enabling him to exaggerate the layering effect of his sculptures. 
Alongside this significant body of work will be small-scale works and jewellery, which Lowe insists are never maquettes for bigger pieces, but rather sculptures in their own right. Another new departure for the exhibition has been collaborating with Kipp Gresham at the Print Studio in Cambridge to create a series of new screen prints. In line with the large-scale works, these brightly coloured works on paper explore layers, space, texture and have an extraordinary three-dimensional quality to them. 
In the Close Distance runs at Pangolin London from 15 January – 22 February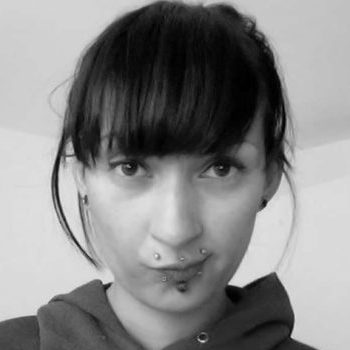 Naila Scargill is the publisher and editor of horror journal Exquisite Terror. Holding a broad editorial background, she has worked with an eclectic variety of content, ranging from film and the counterculture, to political news and finance.