[dropcap style="font-size:100px; color:#992211;"]T[/dropcap]
he moon turns cycles and the horse year now makes way for the gentler graces of the goat.
Lighter hooves are the order of the day. Evening number two for me here at the
Sebright Arms
and I've figured that I can't keep calling the lovely young woman serving me "superchick", just because this evening's tee shirt says so. (I mean, it'd be almost like Seneca Falls, Emmeline Pankhurst and Kathleen Hanna had never happened and that wouldn't do. Although, that she is wearing a tee that says "superchick" would in itself suggest emancipation. I digress.) So, Evelina she is then.
A different sort of girl power waits for me downstairs.
There is an unknown star constellation depicted on a stelae near Lagoa Santa (Minas Gerais, Brazil) and just for fun let's call it 'Lydia'. She has enough charisma to light a constellation: no real need for much lighting. This is delightfully minimal in its presentation. Keys, programmed loops, to include some reverse, and a solo drummer.
Lydia is sharing her debut album
Right from Real
with us and it is an absolute joy. A diminutive stature belies a voice that transforms a relatively small venue into a planetarium. Lazier writers have name-dropped Kate Bush; why, oh WHY,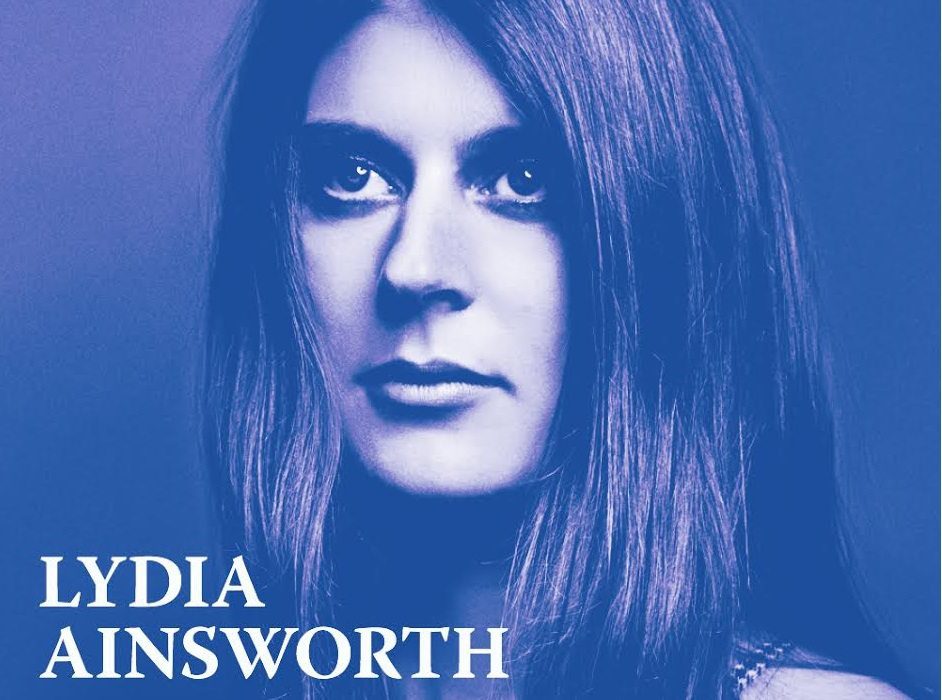 is that always (yawn, yawn) the first comparison always drawn for any female vocal that accompanies imaginative music?! Providence, save me from idle writers, for fuck's sake!
Lydia's delivery really has a lot more in common with Alison Shaw (Cranes/Twine: in fact the track 'Endormie' springs immediately to mind), Enya, or Clannad in their finer moments as on tracks like 'Caislean Or'. Maybe a sprinkling of Beth Orton, Portishead (remember them?) or Hope Sandoval, and I am prepared to concede a little here, maybe even a hint of Bjork.
Her film score background is clearly evident and the programmed harmonies gorgeous in extremis. This is not so much 'Riot Grrrl' but 'Quiet Grrrl'. There are now five seasons. Lydia falls naturally between winter and spring and incites a riot of quintessence. A voice that could gently and sensuously coax a dark star out of retirement, or, seduce an orphaned comet into her unique orbit.
[quote]Her voice is the way salt
settles on the lips of a
glass of Margarita. [/quote]
Lydia is channelling Alison Shaw at a gathering of adherents to the faerie faith. Hers is a genuinely primal force, a crystal cure which is why we have 'Malachite', a genuine pop masterpiece that hints a little at the early keyboard pioneers, but not for me my favourite, oh no. I have been seduced by the other worldly charms of 'Candle' and 'White Shadows' already. Her voice is the way salt settles on the lips of a glass of Margarita. She fills the room and illuminates the space with bouquets of frost flowers filmed in time-lapse, flickering, dying and being instantly renewed ad infinitum (A spine tingles). Reach out and you may just be able to grab one.
'Hologram' or 'PSI' could in fact crawl sexily under the covers with shows such as CSI and supply that soundtrack to tempt you into bed in a mirrored mansion for lost souls, never to be alone again. Lydia has also made a great effort with her merchandise too and I suppose the only accessory not available is the unicorn with which to play the vinyl.
Lydia: it's been a heck of a week for me to be honest. Lots of passings away of things and people close to me, and for others too, and you did not know this at the time you played but you brought me delicately back from the brink. Honestly. Give thought if you haven't already to maybe present this beautiful music in a chamber setting; dulcimers, lutes, violas, cellos and vocals, glockenspiel, maybe. That may work. I wish you very well and thank you. 

Boho skeleton and full time professional clownfish who understands the fine line between nuance and nuisance. After a lifetime of playing guitar and writing, he ought to.