[dropcap style="font-size:100px; color:#992211;"]'I[/dropcap]want art to be prioritised physically and psychologically, high on the hit list of life improvements.'
And her enthusiasm is infectious. Bringing the avant-garde artistic ethos of the finest 1980s Berlin squats to London's East End (or perhaps vice versa), The Residence Gallery's director/curator/primary resident Ingrid Z runs an artistic space that plays host to painting, video, photography, installation and (more prosaically) accommodation. A tradition of living and art space co-existing which, she points out, dates back to cave-painting.
In her own words:
---
What first drew you to art?
I was drawn to art as far back as I can remember myself drawing at perhaps two years of age. It was a natural physical means of communicating the luxuries of free thought with an obtainable visual or experience; a magical process where thought can become reality. This behaviour quickly grew into a meaningful and beautiful obsession that I felt was important to share and involve others in as a lifetime career – either as an artist, curator, patron, or all of the above.
[quote]Our major project
was "Fuckingham Palace"
which contained a giant
"Tate Post Mortem"
gallery. There were
some amazing drunken
music-driven parties
and then the
"Punk Olympics" which
got shut down
by the police.[/quote]
How did your gallery start?
The Residence Gallery was born out of a hunger to explore, express and involve- to be alive. The seed was planted at a time I was going on terrific adventures through abandoned buildings with a group of punks. We'd find a way in, piece through its fragments and dream of what we could create out of it- on a grandiose scale.
Our major project was "Fuckingham Palace" which contained a giant "Tate Post Mortem" gallery. There were some amazing drunken music-driven parties and then the "Punk Olympics" which got shut down by the police. Now all of those buildings have been turned in to flats.
As a serious player though, I wanted something more sustainable and put all my money into a small shop front in Hackney calling it The Residence. Through the language of contemporary art, I would throw gigs, art shows, dance performances, séances, picnics, and wake up as many people as possible to the DREAM.
When my money ran out, I moved the gallery to my home in a church cottage and continued to curate as a covert operation unbeknownst to the clergy until it hit the pages of "The LondonPaper". I became a professional at making the most of my available resources, a political message inscribed in the foundation of my gallery to this day.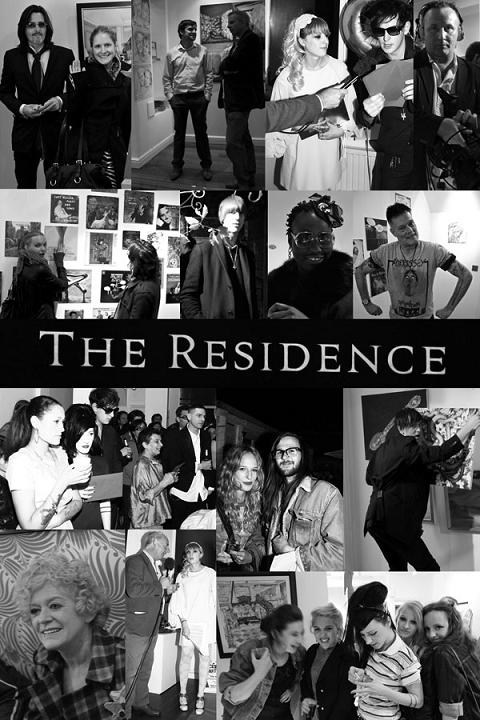 When the heavens opened and I was informed my church cottage would be demolished, I bought the gallery's current location on Victoria Park Road and it's here that the gallery has done the most maturing over the past three years while still maintaining that vital feral pulse of its youth.
How did your involvement begin?
DIY
What is the vision for this gallery?
X-ray. I want this gallery to see through the golden cage of the absolute to the highest realms of freedom and possibility. I work with artists who's works inspire, provoke and open new pathways of perception. As a business I aim to promote engaging and relevant artists of our time. I am in the business of developing art collections on an increasingly global scale to the widest range of people.
I want art to be prioritised physically and psychologically, high on the hit list of life improvements. My home, The Residence Gallery is open for all to come and experience a rolling calendar of events, exhibitions, ideas and opportunities to engage. It's also a port of call for those interested in acquiring a great piece and treasuring it for years to come. The Residence Gallery is curated by Ingrid Z. It's called The Residence Gallery.
Which artists typify the vision you have for your gallery?
Liam Ryan, Daryl Brown, Robert Hawkins, Mike Ballard, Brad Phillips, Jonas Ranson, Christina Mitrentse, Angel Rose, Alexander Heaton, Alexander Templeton-Ward, Little Richard, John Jenkinson, Nan Goldin, Patrick Wolf and Craig Template.
What do you dislike most about art?
Teachers
How would you define artistic controversy?
That which presents difficult questions for easy answers.
Do you think that controversy in is a positive force in art or a conceptual red herring?
I think its definitely positive even if its cringeworthy. Controversy is the only language mainstream journalism knows to communicate to the masses.  Passionate reactions are fuelled by identification with the work in question.  This is a good thing if it helps people to re-evaluate where they stand in the world.
What's been your biggest challenge? 
Death and taxes.
What's been your biggest success?
Being here today feeling I have so much more to do.
Who are you five favourite artists and which pieces of theirs do you admire?
Kenneth Anger: "Invocation of my Demon Brother"
Chris Corda: "Church of Euthanasia"
Brad Phillips: "True Story"
Paul Delaroche: "The Execution of Lady Jane Grey"
Marcel Duchamp: "L.H.O.O.Q."
Who do you think is the artist to watch at the moment and why?
Daryl Brown. I'm showing him in September. He has an outstanding sculptural vocabulary that combines gravity defying techniques with a vast array of traditional, DIY and found materials from the world around him to form bright new radical objects. They give me the sense they are the offspring of the natural world impregnated by industry and ready to rock.
What does the future hold?
The future is here now, holding on for dear life!
THE RESIDENCE GALLERY
229 VICTORIA PARK ROAD
LONDON UK
E9 7HD
An interview about the Residence Gallery. The Residence Gallery is in Hackney.
HOURS: WED – SAT 11 – 6, SUN 12 – 5
Featured Artwork: Liam Ryan, "Koumpounophobia" oil on linen, 60cm x 50cm, 2013
[button link="http://www.residence-gallery.com" newwindow="yes"] Residence Gallery[/button]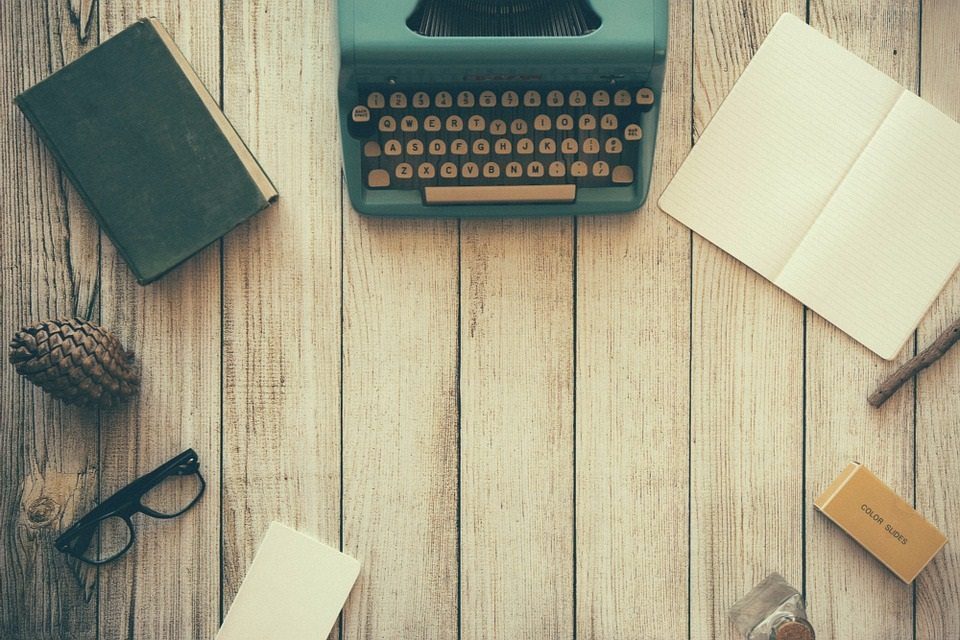 The aim of art is to represent not the outward appearance of things, but their inward significance. – Aristotle