Shonagh Manson, director, Jerwood Charitable Foundation, replies to Trebuchet's questions about art, controversy and artists.
What first drew you to art?
Drawing, from a young age. And music. My parents wouldn't describe themselves as artistic, but home was definitely full of things being made or played. I studied fine art, but I've always been far happier to be on the practical side of supporting other people's artistic practice.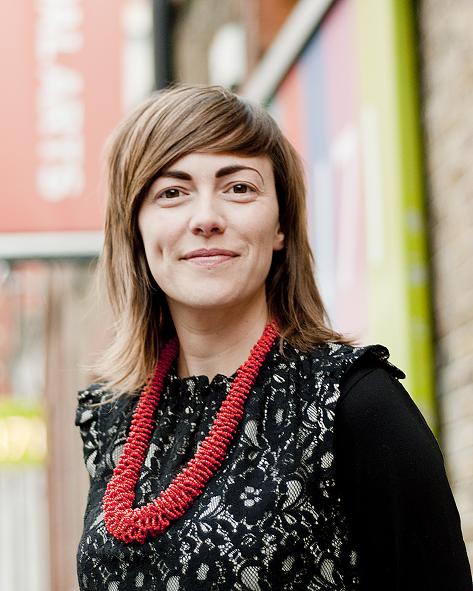 How did your gallery start?
Our organisation, the Jerwood Charitable Foundation (JCF), is an independent grant-making foundation which champions talented early career artists and those at transitional moments in their practice, across the arts. We've been working in the galleries at Jerwood Space since 2001, often in partnership with other curators, supporting new works by artists including Elizabeth Price, Iain Forsyth & Jane Pollard, Catherine Yass and more.
We launched Jerwood Visual Arts as a year-round programme in 2006, and commission and exhibit work with anywhere between 90 and 150 artists each year. Since 2006 we've originated 50 exhibitions here and on tour across the UK.
How did your involvement begin?
I joined in 2009, taking on the baton from JCF's founding Director Roanne Dods. As well as running Jerwood Visual Arts, I'm responsible for our other grant programmes and projects across the arts in the UK, from literature and theatre to dance, circus and beyond.
What is the vision for this gallery?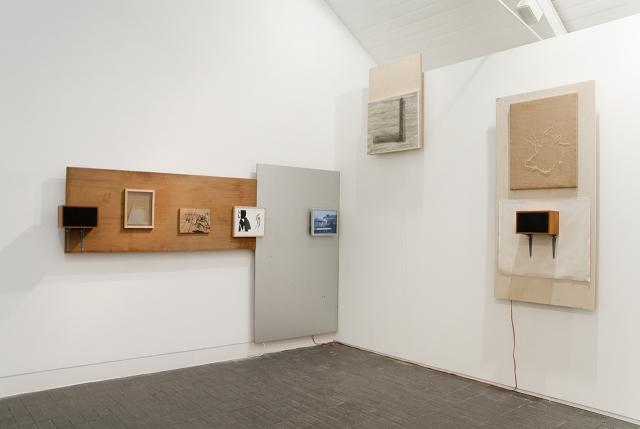 We want to find and support the best new artists and work; artists who have the potential to make significant contributions to cultural life. We aim to present high quality, well resourced, intelligent shows, and ensure that those who work with us are well looked-after.
As our funding is entirely private we are independent, and agile – we can focus on artist development, respond to ideas that might not 'fit' elsewhere, and try to target opportunity makers who can help the artists we work with take their work forward.
Which artists typify the vision you have for your gallery?
It's a broad vision and nothing is 'typical'. This year so far we've premiered two large-scale moving image commissions in partnership with Film and Video Umbrella, by Ed Atkins and Naheed Raza; brand new works by three brilliant Jerwood Painting Fellows: Susan Sluglett, Sophia Starling and Anthony Faroux; and an exhibition of never-before-seen personal work from nearly 30 graphic designers, curated by Nick Eagleton, UK Creative Director of The Partners.
What do you dislike most about art?
Its position in politics. As was written just today in the media "Culture is not something apart but breathed into all of civilisation." It's a travesty that political society, for the most part, doesn't value artistic thinking and exploration as it should. This civilisation will be poorer in all ways as a result.
How would you define artistic controversy?
Debate is a good thing. Closed doors or minds aren't helpful.
Do you think that controversy in is a positive force in art or a conceptual red herring?
Controversy happens for all kinds of reasons. Certainly one of the valuable things that artists can do which others can't is ask questions and encourage alternative ways of thinking and experiencing.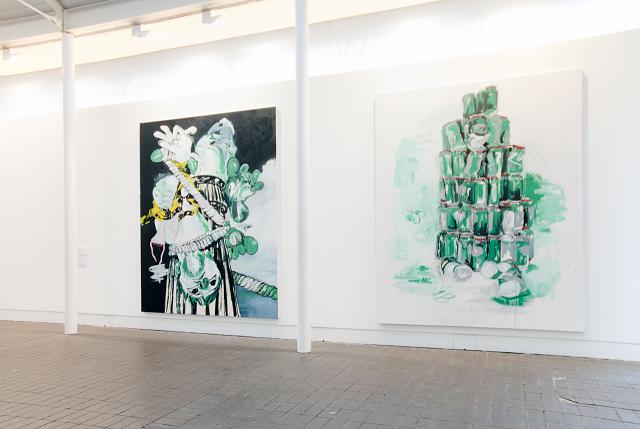 What's been your biggest challenge?  
Doing so much. And trying to do more with limited resources – they certainly don't limit ambitions.
What's been your biggest success?
The experiences and successes of the artists we work with are our only measure.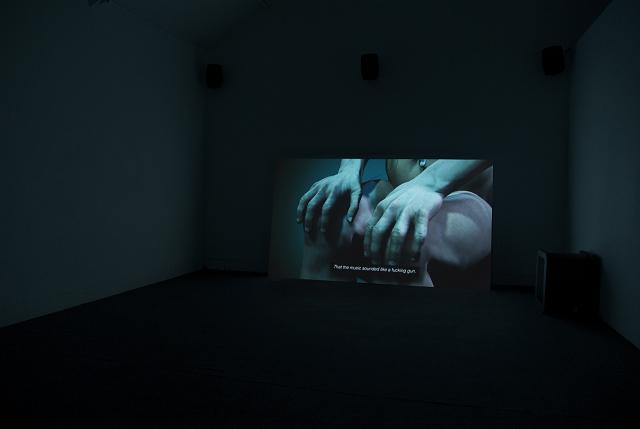 Who are your five favourite artists and which pieces of theirs do you admire?
Pass – just five??
Who do you think is the artist to watch at the moment and why?
I can't back one, but of course I'm going to say watch the Jerwood Visual Arts programme – it has a great track record of finding artists to watch. We are lucky to work with some of the best curators and selectors in the UK.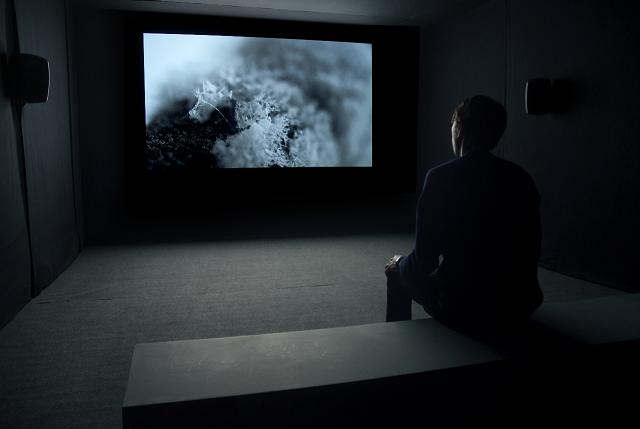 What does the future hold?
Immediately, at least nine more new commissions in the latter part of this year, more touring work and the launch of another national opportunity for artists (watch this space). Longer term – who knows? We're always trying to learn more about what artists need in order to sustain their practice in the long, long game that is an artistic career. It's a tough time out there for independent, creative people.
[button link="http://www.jerwoodcharitablefoundation.org/" newwindow="yes"] Jerwood Charitable Foundation[/button]
Images:
Shonagh Manson, Director, Jerwood Charitable Foundation
Installation view, Anthony Faroux, Short Life is Great, 2013.
Installation view, Sophia Starling, Fluor Red, 2013.
Installation view, Susan Sluglett, Stag, 2012, and The Emerald City, 2012.
Ed Atkins, Warm, Warm, Warm Spring Mouths, 2013.
Naheed Raza, Frozen in Time, 2013.
All installation photos: thisistomorrow.info
The aim of art is to represent not the outward appearance of things, but their inward significance. – Aristotle