[dropcap style="font-size:100px;color:#992211;"]N[/dropcap]o-one can accuse Breese Little of being uncommitted to new art.
Having existed for two years as an itinerant entity, hosting exhibitions in a range of locations, the pop-up approach dies hard with the gallery's directors. Off-site events and non-gallery art continue to be a hallmark of Breese Little's, but are now underpinned by a permanent space at Great Sutton Street.

The gallery's termly prize for art criticism, as well as their frequent essay commissions, rounds out the cultural portfolio of an entity that does more than just talk about supporting and nurturing talent.
Director Josephine Breese talks to Hanging Offence.
How did your gallery start?
My co-Director, Henry Little, made the initial leap and set up the gallery as HRL Contemporary (Breese Little's first incarnation) while we were on our MA courses at The Courtauld in 2009.
How did your involvement begin?
Shortly after we left The Courtauld, about six months after HRL's conception, I joined the company and we began the transition towards Breese Little as it is today.  At first we worked as an itinerant initiative, occupying an exciting and bizarre array of different spaces across London, transforming a vast old chapel-turned recording studio in St John's Wood, staging shows in Henry's flat, working in The Atrium at LSE and various Truman Brewery spaces among others, while we supported the gallery with full-time jobs elsewhere.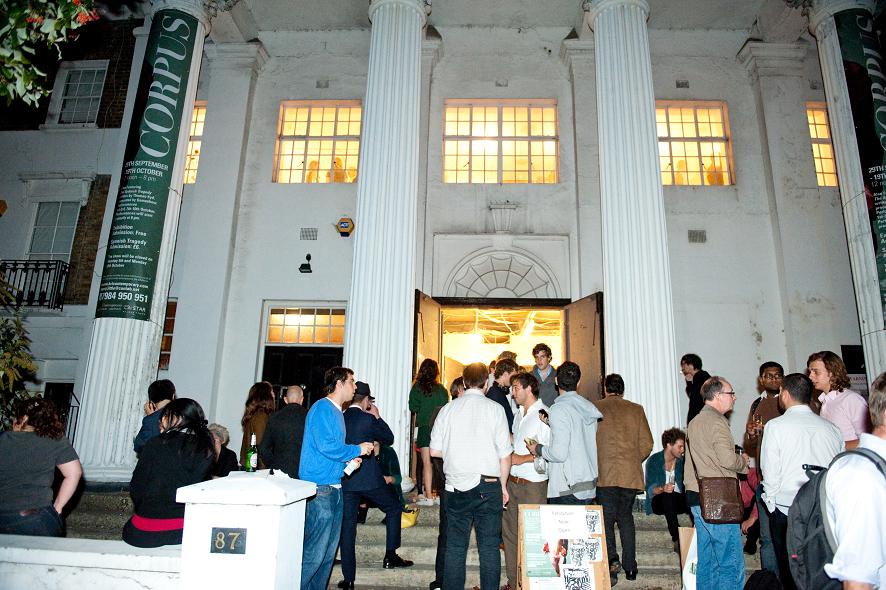 Corpus, Chapel Shot, Oct 2009
We only recently settled in a permanent space for the first time a year ago on Great Sutton Street in Clerkenwell.  The gallery had reached a critical point and the time was right for the move, followed not long after by Henry and I becoming full-time in September.
We are still fans of the pop-up format, however, as certain shows are particularly suited to it as we saw in March with a disquieting and immersive exhibition of Jan Manski's extraordinary world of Onania across 7,000 square ft at the Rochelle School on Arnold Circus.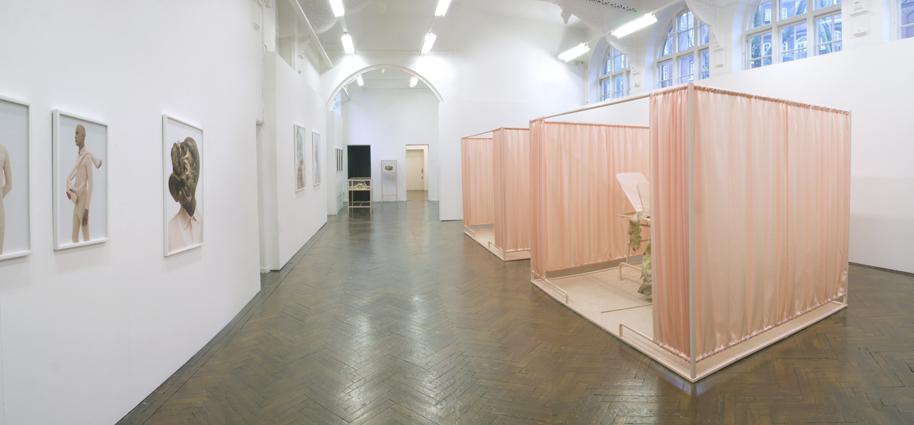 ONANIA Installation View, Rochelle School, March 2012
What is the vision for the gallery?
We aim to approach Breese Little's operations imaginatively.  We have established the gallery as a substantial platform for our represented emerging artists while pursuing external collaborations, programmes and exhibitions.
The gallery provides unusual opportunities to work with practitioners with strong artistic visions.  This year we have particularly enjoyed exhibiting senior Cuban and Sri Lankan artists in closely curated shows as well as hosting a group show entitled Back to the Future of seven non-gallery artists.  We have enjoyed the contrast of showing emerging European artists and pivotal figures from under-represented art scenes.  These figures warrant much more attention than currently granted them in this country.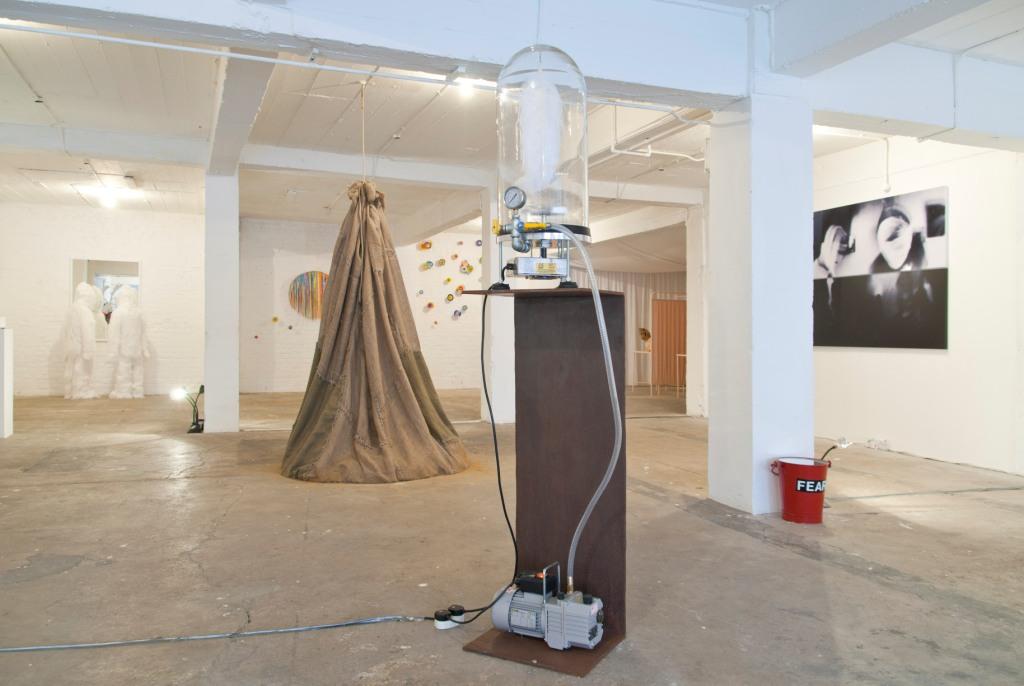 Nature of Change, Installation Shot, April 2011
We are firmly dedicated to our education programme, led by our termly Prize for Art Criticism, which is receiving a high calibre of international entries thanks to our dedicated judges.  Our most recent volume was assessed by Mark Rappolt, Editor of Art Review and the next judge will be Patricia Bickers, Editor of Art Monthly.
We also run a lecture programme in association with LSE Arts on the relationship between art and the economy, which saw Dr Noah Horowitz articulating some of the market's most baffling conditions to a packed auditorium under the title Selling the Unsellable in October.
Which artists typify the vision you have for your gallery?
The work of our four represented artists reflect the vision we want to pursue with the gallery. Clarisse d'Arcimoles, Benjamin Cohen, Tom de Freston and Jan Manski all work in thoroughly different ways, but complement one another at a distance with shared focus and total immersion into their projects.
Their work demands meticulous attention and logically thought through making processes.  This results in well-considered and coherently constructed alternative worlds.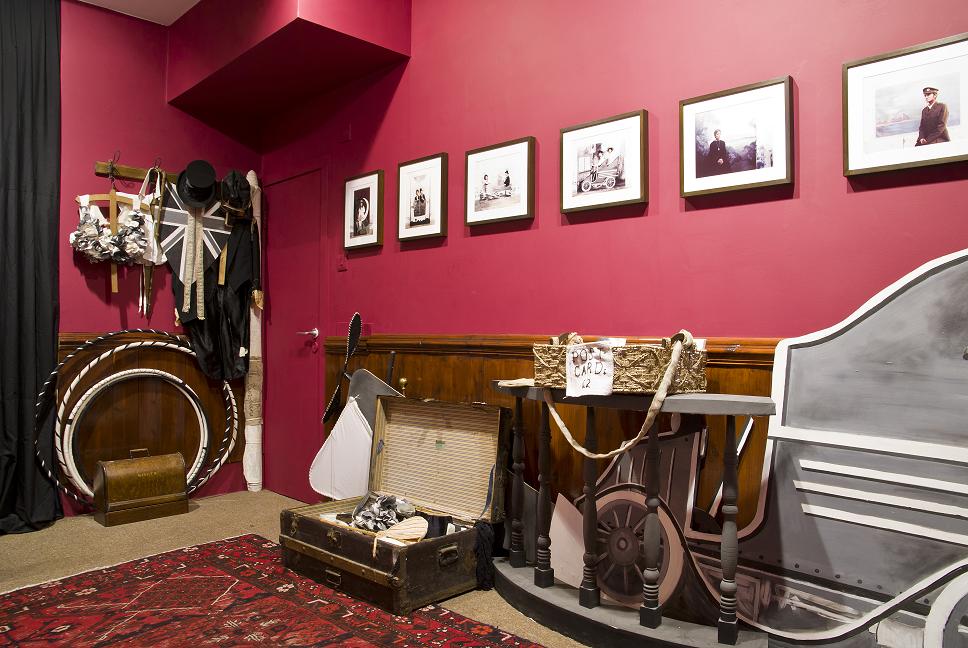 Clarisse d'Arcimoles, Forget Nostalgia, Installation View, Nov-Dec 2012
What do you dislike most about art?
The art world is a tricky place to find footing in this unpredictable economic climate, and as a result entry points are few and far between.  While we are exceptionally lucky to live and work in London, the opportunities this city has to offer are too often closed to aspiring artists and arts professionals.
The early stages of artistic careers are crucial but unpredictable, which determined the motivation behind establishing the Breese Little Prize for Art Criticism – a small contribution towards supporting young and emerging writers in the early years of uncertainty.
Do you think that controversy is a positive force in art or a conceptual red herring?
If the red herring has a conceptual basis and is integral to the work then irony and humour in art can be effective tactics. However, whether empty shock tactics can stand up alone is entirely questionable.
What's been your biggest challenge?
Sustaining Breese Little's sometimes outlandish objectives has consumed the gallery's early years and demanded complicated balancing acts from the artists and us.  We work on the premise that the gallery should always operate with increasing momentum, growing in step with the careers and aims of the artists we work with, a task that has been no mean feat over the past three years!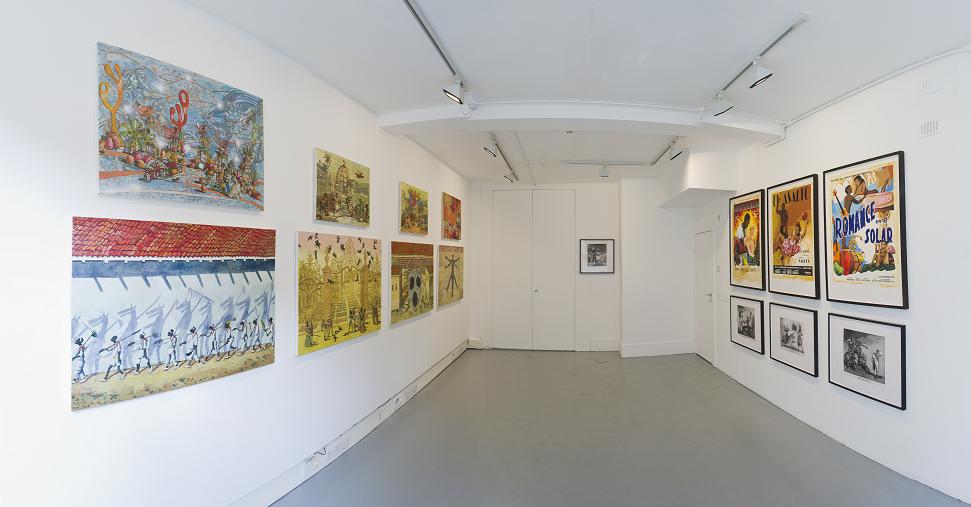 Cannibal Carnival, Installation View, May-July 2012
What's been your biggest success?
It's an unusual liberty to present artwork that we admire in environments of our choice.  We take great pleasure from establishing a communicative programme around our projects, from working directly with the artistic process, commissioning relevant writing, curating, researching and collaborating on exciting initiatives.  This complementary structure pulls together into Breese Little as a whole and propels us to work in the morning!
Who are you five favourite artists and which pieces of theirs do you admire?
Tricky question! Among my favourites are:
Marina Abramovic – Rhythm O (1974) or The Artist is Present (2010)
Egon Schiele – Spiky nude figure drawings and paintings (c.1910-20)
Bani Abidi – Section Yellow (2010)
Marcus Coates – A Ritual for Elephant and Castle (2009-12)
Francis Alÿs – The Green Line (2007)
Difficult to leave out Ana Mendieta, Francis Bacon, Joan Miró, Louise Bourgeois, Beatriz Milhazes, Tacita Dean, Arshile Gorky, Taryn Simon, Gert and Uwe Tobias and Kara Walker.
If I'm allowed to stretch the terms even further and add an organisation then my vote is with Artangel's projects, specifically Ryan Gander's, Locked Room Scenario (2011) and Roger Hiorns' Seizure (2008).
Who do you think is the artist to watch at the moment and why?
I've been watching the work of Pakistani artist Mehreen Murtaza for a few years now, having seen her work in Dubai and only once in London.  It occurs to me that her work has an exceptional capacity to seamlessly juggle an array of references, which are at once futuristic, banal and political, spliced in photographic and collage formats while investigating elemental aesthetic themes.
What does the future hold?
We are looking forward to our programme at Great Sutton Street next year, kicking off with exhibitions of Freya Pocklington's work called Wolves Find Dogs Delicious, followed by a group show of three of our artists, Manski, Cohen, de Freston and welcoming an established artist from LA later in the year.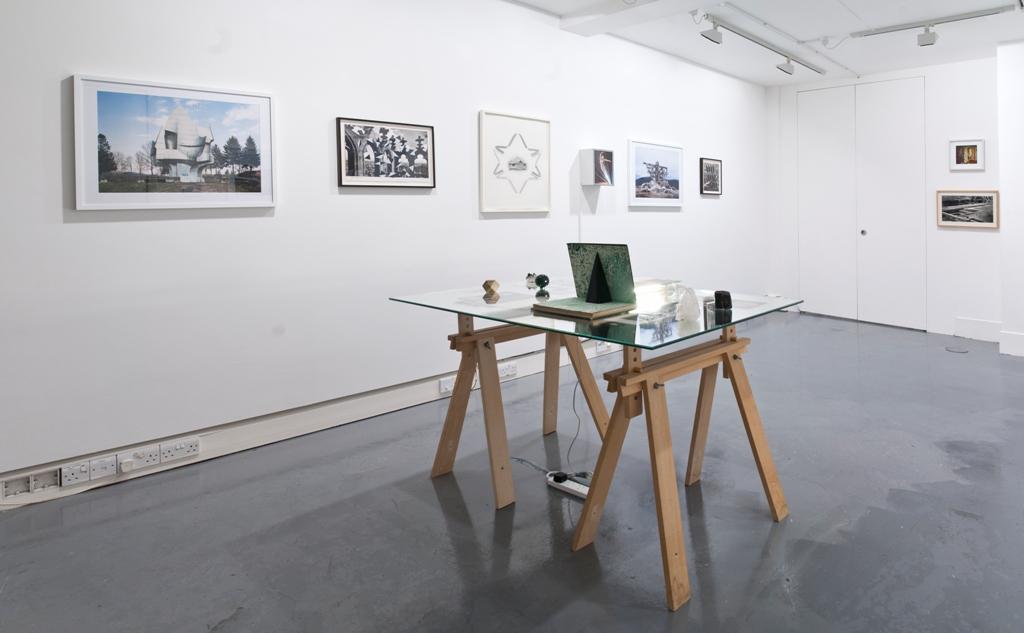 Back to the Future, Installation View, Jan-March 2012
We were delighted to accept the invitation to curate a show at WW Gallery on Hatton Garden, which will see seven artists drawn together under the concept of PLURAL addressing different systems of internal logic and aspiration, including Joe Biel, Suki Chan, Tom Hackney, Rowena Hughes, Sam Zealey and some original NASA photographs.
Later in the year another offsite project will follow Clarisse d'Arcimoles' current solo show with us, for which she will re-stage a Victorian photograph in a Huguenot house in Spitalfields.  Lastly, we are planning a major historical project reassessing the career of a seminal artist of the last century, accompanied by extraordinary archival material.
We hope that 2013 is lined up to be a promising and busy year for Breese Little!
BREESE LITTLE
30d Great Sutton Street, London, EC1V 0DU
[button link="http://www.breeselittle.com/" newwindow="yes"] Breese Little Homepage[/button]
The aim of art is to represent not the outward appearance of things, but their inward significance. – Aristotle