From the very first strum and ratatatat of the snare,
The Greasy Slicks tether you to the barriers, grab you by your erect nipples and gradually and continually increase the pressure right up until the last orgasmic splintering crash of wood against cymbal.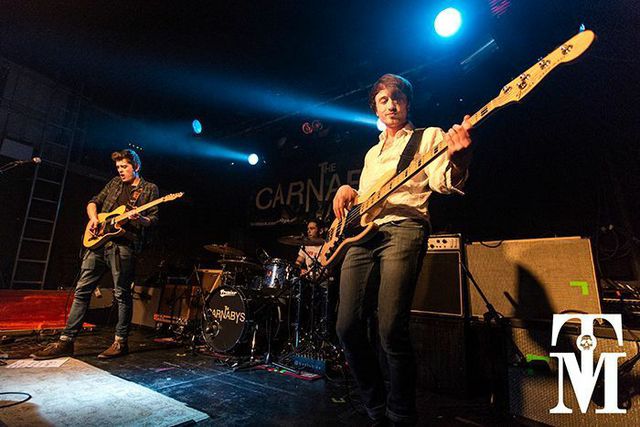 Hard to believe that they were the first band up and playing the 7.30 support slot for The Carnabys,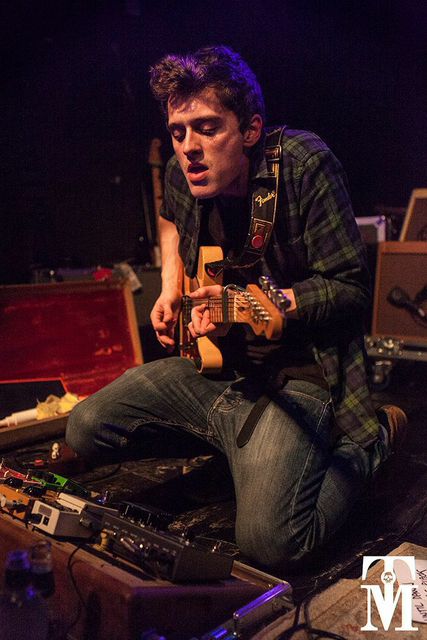 because a tingling bottom-spanking set of blues rock 'n' roll was delivered at The Garage by Jack Kendrew (guitar and vocals), Nathan Rasdall (bass and piano) and Rian O'Grady (drums, percussion and BVs). Delivered with such precision and professionalism, you'd believe they'd been on the circuit for the past ten years.
Kendrew played his Fender with such passion and intensity one imagined blood vessels bursting one by one throughout his knotted frame. Apart from ramming the guitar neck into the amp or whipping it with chains a la Marc Bolan, nothing more could be done with that poor spent instrument.
There are no shades of grey here, it's pure high definition vibrovision; The Greasy Slicks are a headline act, even if security doesn't recognize their drummer.
Go see them:
FEB 20 THE WATER RATS, LONDON
MAR 06 THE NEST, BATH
MAR 10 JAZZ CAFÉ, LONDON
APR 18 THE WAREHOUSE, GRIMSBY
APR 21 THE FINSBURY, LONDON
JUL 26 LINKFEST, HARLOW
Photos by Carl Byron Batson. Not to be reproduced without express prior permission.

Photographer, published poet, former party animal, body builder, grave robber
to the stars and renowned chainsaw juggler, Carl can often be spotted on his
Harley Davidson pretending to be in Terminator 2. He is also frequently seen in
the press pits of old London town, camera in hand, avoiding being hit by bottles
of wee and crippling his opposition with secret Kung Fu moves.