[dropcap style="font-size:100px;color:#992211;"]I[/dropcap]t is an intriguing opener from Australian contemporary circus troupe Gravity & Other Myths' latest show. Dim lights reveal the group lying still on the floor, save one man in a full suit of armour, standing over them, imposingly. As they come to, chattering whilst setting up, each performer announces in turn that they're ready. And boy, are they. The troupe may have introduced themselves with a laid-back, warm-up feel, but this ensemble is collectively strong as steel.
The show, Backbone, applies its theme faithfully. In an exploration of strength and human connectivity, each performer represents a vertebra; reflecting the title in strength, stamina and flexibility, they lift, climb, bend, and balance to the limits of physical capability, each dependent on the other in true ensemble fashion. Clearly there is a determined discipline here but also on show is excellent rapport, as bodies are flung and swung with seemingly wild abandon. The effect is exhilarating, especially so for the absence of safety equipment.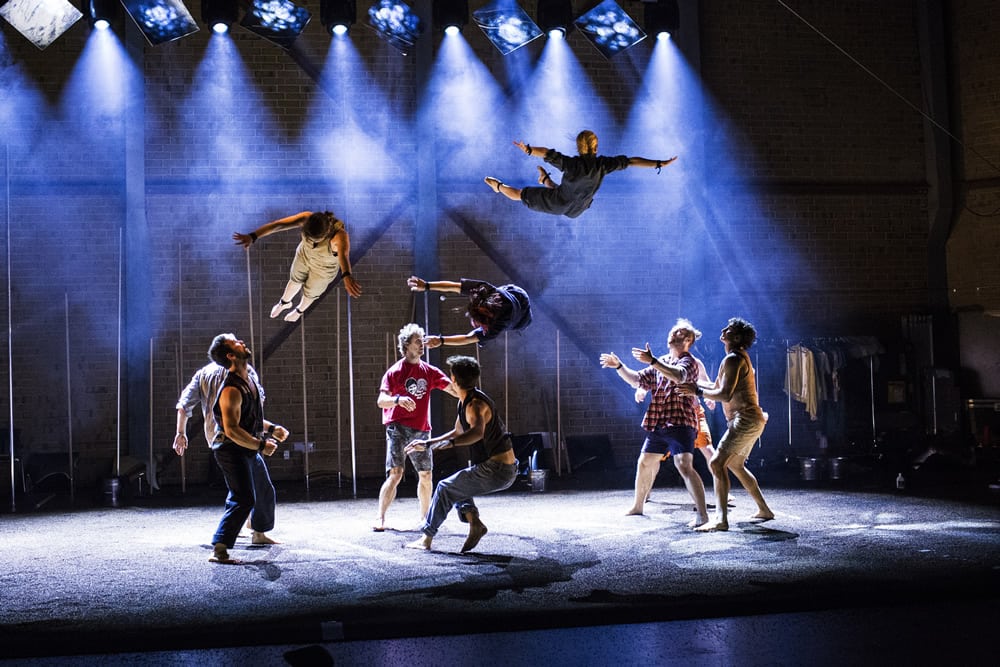 Impressively, Backbone is director Darcy Grant's first major work, and it is excellence all round. His choreography is meticulous yet playful, while casual clothing adds an everyman element—a nice touch that highlights the aforementioned connectedness. Intelligent lighting complements particular segments beautifully, while an on-stage score drives tension, a particularly lovely viola solo closing the performance in a final display of strength.
Some criticisms are that the humour could be spread more evenly, while some storytelling would elevate the show beyond acrobatics to theatre. These are minor gripes. Backbone comes highly recommended.
Gravity & Other Myths: Backbone runs until 19 August. Book tickets here.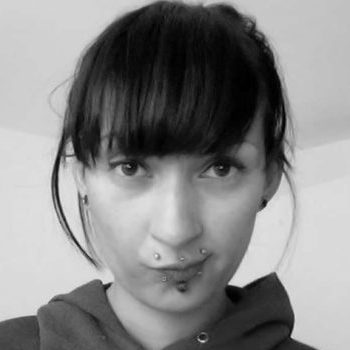 Naila Scargill is the publisher and editor of horror journal Exquisite Terror. Holding a broad editorial background, she has worked with an eclectic variety of content, ranging from film and the counterculture, to political news and finance.