[dropcap style="font-size:100px;color:#992211;"]O[/dropcap]
n Monday 1 October, the Institute of Contemporary Arts will hold their Annual Friends of the Institute of Contemporary Arts Dinner, in honour of American activist Chelsea Manning.
This invite-only event will be preceded by a public Q&A hosted by the ICA at the Royal Institution, in which Manning will address the rise of artificial intelligence; the state of the data economy and the role of algorithms and AI in public policy; the role of digital technologies in creating more transparency and democracy, from Panama Papers to Snowden, but also undermining democracy, like Cambridge Analytica; and her role in supporting J20 defendants and as advocate for LGBTQ+ rights.
ICA director Stefan Kalmár says: 'The ICA has, for 70 years, worked consistently to expand our idea of contemporary artistic practice. Recent exhibitions such as Counter Investigations by Forensic Architecture, the upcoming survey exhibition by Metahaven, the premiere of Laura Poitras' Academy Award winning documentary Citizenfour and accompanying Q&A with Edward Snowden all represent vital artistic engagements with some of the most pressing issues of our time. Honouring Chelsea Manning in today's media and political landscape will, I hope, show that the power of an individual can change the world through bravery, courage, determination and vision. We could not be happier to welcome Chelsea to London and to the Institute of Contemporary Arts.'
Chelsea E. Manning is a technologist and network security expert. She speaks on the social, technological and economic ramifications of artificial intelligence, and on the practical applications of machine learning. She is a vocal advocate for government transparency and queer and transgender rights. Manning worked as an intelligence analyst for the US Department of Defense, where she disclosed classified documents to the public that revealed human rights abuses and corruption connected to the US wars in Iraq and Afghanistan. Upon being sentenced to 35 years for leaking government documents, an unprecedented amount of time for whistleblowers, she publicly identified as a trans woman and asserted her legal rights to medical therapy. After serving seven years in military prison, President Barack Obama commuted her sentence to time served. She was released in 2017.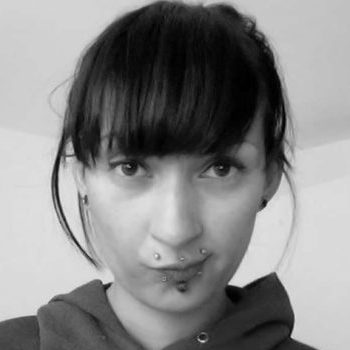 Naila Scargill is the publisher and editor of horror journal Exquisite Terror. Holding a broad editorial background, she has worked with an eclectic variety of content, ranging from film and the counterculture, to political news and finance.