[dropcap style="font-size:100px; color:#992211;"]W[/dropcap]hile scrolling through twitter, I was met with the words "We no longer have a Government, we have a Mafia", tweeted by Kanjin Tor.
The words didn't  leave my mind all day. This government, with unprecedented audacity and speed,  are transforming our nation run on laws and institutions, into one run on patronage and privilege – more like a mafia of the 1% than a government of the people.
Hospitals
The Secretary of State for Health, Jeremy Hunt, was mortified to find out that local communities could stand up to government and save local health services last year.
[quote]The Government want to change
the law to allow them to do
elsewhere what the courts told
them they couldn't do[/quote]
Hunt sought to close the Accident and Emergency Unit and downgrade maternity services at the well known and respected Lewisham Hospital in 2013.  But rather than allow this to happen, the community rallied and organised an effective campaign. A legal challenge was brought by Save Lewisham Hospital and Lewisham Council in South East London. It got financial backing from thousands of locals and activists from campaign group 38 Degrees.
In August last year, the High Court ruled that Hunt was indeed acting outside his powers by taking the decision to close the A&E against the wishes of local GP commissioners and community.
Hunt said he would appeal the decision.  But instead, he brought forward Clause 119 of the coalition government's Care Bill. This gives the Secretary of State for Health Jeremy Hunt and civil servants the direct power to close hospitals. The new laws mean that a hospital can be closed or downgraded even if it is performing well.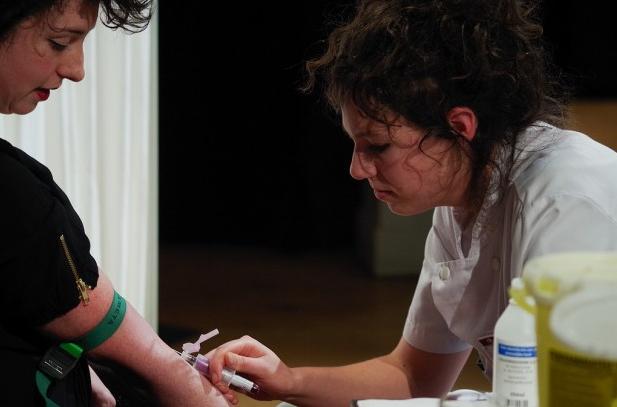 Coalition MPs voted by 297 to 239 to back the change last week.
Heidi Alexander, Labour MP for Lewisham East, said clause 119 would allow other administrators to streamroll through closures at other NHS hospitals.She said:
"The Government want to change the law to allow them to do elsewhere what the courts told them they couldn't do in Lewisham.
"I don't want to inflict that chaos on anyone else and I think it does damage not only trust in leaders within the NHS who are meant to be leading change but I think it damages trust in our democracy."
Workfare
The UK Government's controversial Back to Work programme, deemed workfare by critics, received a bloody nose in February 2012, when all but one of the WorkFare schemes were found to compel a person's labour and deemed illegal by the Court of Appeal at the Royal Courts of Justice.
Cait Reilly and Jamieson Wilson took the Department of Work and Pensions to court after finding themselves victims of workfare.
University graduate Reilly was told by her Job Centre in November 2011 that she had to spend two weeks stacking shelves and cleaning floors at Poundland for free or she would lose her Job Seekers Allowance.  At the time, Reilly was volunteering at her local museum gaining important work experience within her chosen vocation and had to leave her placement to conduct this free labour for Poundland.   Ironically, this workfare scheme was called the 'sector based work academy'. Speaking on the experience Reilly said:
"The experience did not help me get a job. I wasn't given any training and I was left with no time to do my voluntary work or search for other jobs…The only beneficiary was Poundland, a multimillion-pound company. Later I found out that I should never have been told the placement was compulsory…I don't think I am above working in shops like Poundland. I now work part time in a supermarket. It is just that I expect to get paid for working."
Jamieson Wilson is an unemployed HGV driver who was required to clean furniture for 30 hours a week for six months under the governments Community Action Programme.  On refusing to provide his labour for no wage, Wilson was sanctioned by having his Job Seekers Allowance revoked for six months.
Public Interest Lawyers took up the cases of the two and succeeded at the Court of Appeal of the Royal Court of Justice in February 2012.  The UK Government launched an appeal against the decision to the Supreme Court.  The Supreme Court upheld the verdict, deemed workfare illegal, and the 150,000 people who'd had their welfare payments withheld under workfare sanctions could look forward to receiving the money due them.
But throughout the appeals process, the Government was busy changing the law to enact retroactive legislation that would render these rulings irrelevant.  In short, they didn't like the law, so they changed it.  The government pushed through the Jobseekers Bill, with Labour's support, to make sure they wouldn't have to pay out a penny.
As Eric Metcalfe explains in The Guardian:
Normally, when the government loses a case, the proper course is to appeal rather than rewrite the laws in its own favour. This time, the government decided that it would rather push legislation through parliament than risk paying out to the very same jobseekers that it had forced to work for free. As a spokesman for the DWP explained yesterday: "This legislation will protect taxpayers and make sure we won't be paying back money to people who didn't do enough to find work."
The Law only Applies if it Favours the Government
The list of these changes is practically endless.
Michael Gove's policies looked to create a 120,000 shortfall in primary school places, opening him up to legal action from parents whose children are guaranteed a place by law – so he changed the rules to remove the guarantee.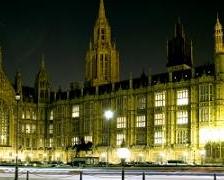 The system of Legal Aid was supporting the voiceless and vulnerable of Britain to hold the government and it's private partners to account over abuses from welfare cuts to unfair treatment of immigrants – so Justice Secretary Chris Grayling slashed the budget and changed the rules.
Grayling also gave the government new powers to prevent Judicial review proceedings, like those which kept open Lewisham A&E, and ruled Workfare illegal. These moves are designed to make legal opposition to government policy impossible for those who cannot afford it – which is pretty much everyone negatively impacted by ideological austerity.
It would take some considerable time and space to catalogue every one of such acts this government has perpetrated.
We have a government where the Environment Minister is a climate change denier, the Justice Minister only wants justice for those who can afford it, the Education Secretary considers teachers 'the enemy within', the Work and Pensions minister is destroying our opportunities to find paid work or receive a pension, and the Home Secretary is privatising much of the policing and justice system to G4S, a company for which her husband is a director/shareholder..
You couldn't make this stuff up.
The Mafia operate outside of the law and use their influence, and power to evade the repercussions  When this behaviour is adopted by a government, they are able to make their actions lawful. They hijack the legal system to execute beneficial decisions on demand, and exclude the rest of us from accessing the legal system we fund with our taxes. Kanjin Tor is correct.  We no longer have a government, we have a mafia.
Don't get angry, get involved!
If you want to join the fight back to save our NHS, check out the National Health Action Party.  They're not messing about.
Get in touch with Boycott Workfare if you want to know how to help kick back against regressive changes to labour and welfare conditions.
Check out Save Legal Aid to get involved in actions to stop the cuts to Legal Aid.
38 Degrees have a campaign to stop Michael Gove meddling with our education system.
But all of this will count for nothing, if you do not stand against the ideology that seeks such conflicts between public and private interests.  That ideology is neoliberalism – and it is the ideology of all our three main parties.  Vote for any of them at the next election, and however noble your intentions, you are voting for more of the same.
NHS Photo by Charlotte Jarvis @ Waag Society
---
Editor's Note: Kerry-Anne Mendoza, author of this article, is also involved in the anti-fracking debate. Visit her campaign webpage at https://www.startjoin.com/fracktured

Kerry-Anne Mendoza is author of the Scriptonite Daily Blog: http://scriptonitedaily.wordpress.com
She is also a contributor to New Internationalist, openDemocracy and the Occupy News Network.
She is a writer, activist and campaigner for social, economic and environmental justice.