[dropcap style="font-size:100px;color:#992211;"]A[/dropcap]
new advisory service for organisations facing issues of censorship, t
he

Arts Censorship Support Service

, is an initiative from Index on Censorship (IoC), the London-based campaigning organisation that champions freedom of expression.
Julia Farrington, Associate Arts Producer at IoC, told ArtsProfessional the service has been launched in order to "push back against censorship and keep the space for artistic freedom of expression as wide open as possible".
"Artists will create the work that gatekeepers and commissioners will adopt, and so [the new service] is a lot to do with making the decision makers, the commissioners, confident in taking on and challenging their own self-censorship and organisational censorship," said Farrington.
The service is open to anyone working in the cultural sector, whether employed or freelance. It will offer bespoke advice, support and encouragement, with initial consultations free of charge. As well as drawing on IoC staff, the new service will utilise a 'network of senior-level cultural sector and legal professionals with significant experience in managing complex ethical, reputational and legal issues'.
IoC has created an Artistic Freedom resource section on its website that includes a series of case studies involving controversial creative work. It has also produced five booklets outlining the law on free expression and the arts in England and Wales.
Farrington added that the pressure that can be exerted on arts organisations when producing controversial or challenging work was greater than ever, in part due to a climate of online hostility.
"The internet has clearly changed the landscape," she said. "Artists are definitely in the firing line when it comes to online harassment and abuse. Anonymity from the side of the attacker has unleashed a lot of very unpleasant attacks on individuals — that's something new and something organisations are having to manage and get used to."
As well as the issues of self-censorship and organisational censorship, there are concerns about the Government's anti-radicalisation Prevent strategy and how it impacts freedom of speech in the arts. IoC is part of a consortium making a submission to the independent review of Prevent announced by the government at the beginning of this year.
Farrington also said that the recent Online Harms White Paper had implications for the arts. "How will regulation be able to differentiate between subject matter that is used to encourage young people to harm themselves, and a playwright who is writing about their experience in order to open up understanding and debate?" she said.
Source: ArtsProfessional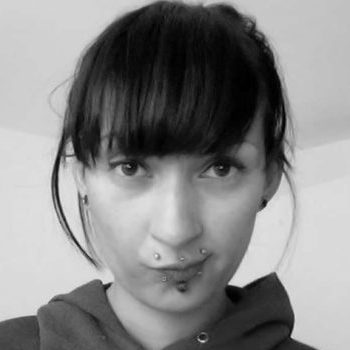 Naila Scargill is the publisher and editor of horror journal Exquisite Terror. Holding a broad editorial background, she has worked with an eclectic variety of content, ranging from film and the counterculture, to political news and finance.