With the folk and ethnic scene becoming a greater and greater presence in UK music this year's WOMAD is looking to rule the roost with some serious heavy hitters in Hugh Maskela and Jimmy Cliff as well as some underground magic in the form of Spoek Mathambo.
Tickets and more info for WOMAD 2012 here.
---
Press Release:
WOMAD FESTIVAL BIRTHDAY LINE UP GROWS AS MORE WORLD MUSIC BIG-HITTERS JOIN THE 30TH CELEBRATIONS
Femi Kuti, Khaled and Gurrumul head to Wiltshire in late July
WOMAD Charlton Park 2012 – 27-29 July, Charlton Park, Malmesbury, Wiltshire
The bunting has been dusted off, the presents wrapped, the candles counted.
In the year of the Olympics and the Jubilee, there's an equally – if not more – significant event happening this summer for fans of the world's music. Because this July, the WOMAD Festival celebrates its 30th birthday. It promises to be a hearty salute to three decades of presenting the best sounds on the planet.
Many A-list names have already been announced for the end-of-July event at Charlton Park in Wiltshire – among them Robert Plant presents Sensational Space Shifters, Jimmy Cliff, Hugh Masekela and Orquesta Buena Vista Social Club featuring Omara Portuondo. We're now delighted to announce more than two dozen further artists who've just been added to the bill.
Nigeria's Femi Kuti has become Afrobeat's undisputed heavyweight champion, his tough, funky and politicised songs enjoying as much impact as those of his father, the iconic inventor of Afrobeat, Fela Kuti. Every gripping live show by Femi is a genuine occasion.
Khaled needs no introduction to fans of Algerian rai singers. He is simply the king, the ruler, the big cheese. A scintillating live performer, he matches irresistible charisma with a soaring sandpaper-and-honey voice.
Hailing from Elcho Island off the coast of Australia's Northern Territories, the blind singer-songwriter Gurrumul is a true word-of-mouth phenomenon, a man who, despite his distant location, has sold millions of records in countries across the world. The success of his songs, charged with grace and humanity, are a victory of hope over hype.
While WOMAD is renowned for helping to keep alive folk music traditions from all corners of the earth, it's also celebrated for presenting cutting-edge sounds aimed at the dancefloors of the planet's clubland. With their bass-heavy sound that fuses together electro, dancehall, garage, hip-hop and dubstep, Toddla T & Serocee are, respectively, a Sheffield DJ/producer and a Brummie-Jamaican MC who partner up for to create an unstoppable urban music tag-team. Another home-grown project, DJ Yoda and the Trans-Siberian March Band, finds the much-loved disc-spinner sharing a stage with the massed horns and drums of this high-energy combo.
From New York, BBB (Balkan Beat Box) return to the WOMAD stages for another glorious mash-up of border-ignoring electronica that draws from far and wide. The Lisbon-based project Batida takes the vintage rhythms of Angolan kuduro music and gives it a thoroughly 21st-century makeover. Talking of southern Africa, we're delighted to welcome Johannesburg's DJ/producer Spoek Mathambo for his WOMAD debut – a man whose thoroughly original take on house and electro stops in their tracks everyone within earshot.
Spoek Mathambo is far from the only African representation on this summer's bill. Two Senegalese musicians now join the proceedings: singer Omar Pene has, for years, been Youssou N'Dour's great rival on the airwaves and stages of Dakar, while Carlou D has traded his time as a rapper with Positive Black Soul to become a guitar-toting troubadour, his songs full of gravity and insight. There's also a double dose of Cameroonian musicians heading towards Wiltshire. Blick Bassy is a singer-songwriter whose love of bossa nova flavours his jazz-flecked creations, while Kareyce Fotso's calm, smoky voice sets her up to be one of this year's lesser lights to make an impact above and beyond her current reputation.
Also flying north from the motherland is Hot Water, the multi-racial combo from Cape Town who stir a multitude of indigenous South African styles into their bubbling stew of pop and folk. From the island of Réunion, 500 miles east of Madagascar, comes Urbain Philéas, a purveyor of the local style called maloya, an intoxicating amalgam of furious percussion and call-and-response vocals. Further north – Nairobi, in fact – is the spiritual home of the Owiny Sigoma Band, a fabulous collaboration between Kenyan musicians and a handful of their London counterparts. The smart money is on this group being one of the highlights of the whole weekend.
WOMAD always issues invitations across the Atlantic and we're delighted that a couple of artists from Louisiana have accepted our advances. Boasting an impeccable pedigree, the Pine Leaf Boys are an energetic young Cajun band from the state's swamplands who are admirable ambassadors for the age-old rural sound. Head into the city – that'll be New Orleans – and the sound of brass bands flows into the ears. The Soul Rebels Brass Band is one of the Big Easy's adventurous and progressive crews, keen to rap along and coming heavy on the funk.
But, in scouring the planet for new music, WOMAD never ignores what's upon on or near to its own doorstep. This year, that includes Portico Quartet, the Mercury-nominated instrumental four-piece signed to WOMAD's sister organisation, Real World Records; the singer-songwriter Jamie Catto who, aside from co-founding Faithless, was one-half of the much-lauded 1 Giant Leap project; and Revere, the London-based indie-rock seven-piece (and occasional Toumani Diabate collaborators) who'll be unplugging for their acoustic debut at WOMAD. And, from just across the Irish Sea, WOMAD are proud to welcome that distinctive and outspoken singer-songwriter Damien Dempsey, a man with Sinead O'Connor and Morrissey at the front of his long, long line of admirers.
And if that little lot weren't enough, WOMAD also offers Brazilian beats (Maga Bo) Portuguese fado (Deolinda), Nubian singing and drumming from Egypt (Nuba Nour), Greek rembetika (Apsilies), fleet-footed electro-jazz (The Correspondents), pan-European folk stylings (Chet Nuneta), the multinational mongrel sound of London Town (Vadoinmessico) and a couple of young people's oufits (the Malmesbury Schools Project and Youth Music Voices). Oh, and some "gypsy deathcore", courtesy of Melbourne's Barons Of Tang. All human life is here.
And more artists are still to be announced. Watch this space.
Artists announced so far:
ROBERT PLANT PRESENTS SENSATIONAL SPACE SHIFTERS (UK/Gambia) JIMMY CLIFF (Jamaica) ORQUESTA BUENA VISTA SOCIAL CLUB featuring OMARA PORTUONDO (Cuba) FEMI KUTI (Nigeria) KHALED (Algeria) HUGH MASEKELA (South Africa) GURRUMUL (Australia)
Alaev Family (Tajikstan/Israel) Ane Brun (Norway) Apsilies (Greece) Balkan Alien Sound (Ireland) BBB (Balkan Beat Box) (Israel/USA) Ballet Nimba (Guinea/Gambia/Senegal/Cote D'Ivoire/Ghana) The Barons Of Tang (Australia) Batida (Angola/Portugal) Ben l'Oncle Soul (France) Blick Bassy (Cameroon) Boubacar Traore (Mali) Carlou D (Senegal) The Correspondents (UK) Damien Dempsey (Ireland)Deolinda (Portugal) Dizraeli and the Small Gods (UK) DJ Yoda and the Trans-Siberian March Band (UK) Grupo Fantasma (USA) Hot Water (South Africa) Jamie Catto (UK) Joe Driscoll & Seckou Kouyate (US/Guinea) Jupiter and Okwess International (Democratic Republic of Congo) Kareyce Fotso (Cameroon) Keb' Mo' (USA) Kimmo Pohjonen & DakhaBrakha (Finland/Ukraine) Lions Of Africa (Senegal) Lo'Jo (France/Algeria) Maga Bo (USA/Brazil) Mama Rosin (Switzerland) Malmesbury Schools Project (UK) The Manganiyar Seduction by Roysten Abel (India) Marewrew & Oki(Japan) Narasirato (Solomon Islands) NZ Shapeshifter (New Zealand) Nuba Nour (Egypt) Omar Pene (Senegal) Owiny Sigoma Band (Kenya/UK) Peatbog Faeries (UK) Pine Leaf Boys (USA) Portico Quartet (UK) Raghu Dixit (India) Revere (UK) Secousse featuring Etienne Tron and Mo Laudi (France/South Africa) Soul Rebels Brass Band (USA) Spiro (UK)
Spoek Mathambo (South Africa) Terem Quartet (Russia) Toddla T & Serocee (UK/Jamaica) Tokyo Ska Paradise Orchestra (Japan) Urban Philéas (Réunion) Vadoinmessico (Italy/Mexico/Austria/UK) The Wilderness Of Manitoba (Canada) Youth Music Voices (UK)
LISTINGS AND TICKET INFORMATION
WOMAD FESTIVAL – Charlton Park, Malmesbury, Wiltshire, SN16 9DG
Thursday 26 – Sunday 29 July 2012
BOOKING LINE: +44 (0)118 960 6060
ONLINE: www.womad.co.uk
Adult Weekend Ticket: £135
Teenager (14-17 Year Olds) Weekend Ticket: £70
Disabled Weekend Ticket: £135 (carer, with the correct credentials, comes free)
Thursday Ticket £25
All Children (13 and under): Free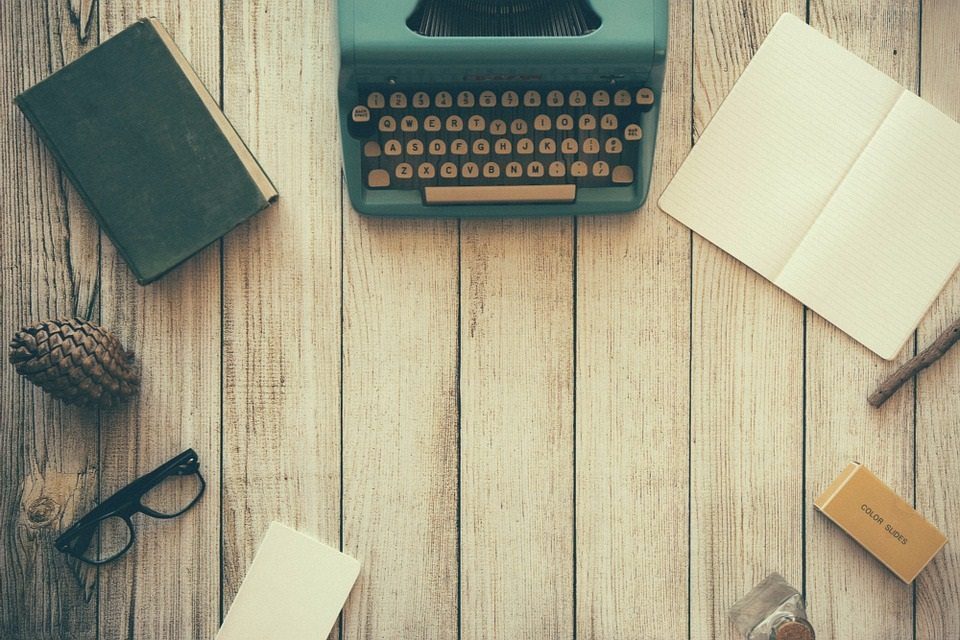 The aim of art is to represent not the outward appearance of things, but their inward significance. – Aristotle