[dropcap style="font-size:100px; color:#992211;"]Y[/dropcap]ou know it ain't easy, runnin' out of thrills….
Not that it's a problem affecting Europe, with Joey Tempest still careening across stages with the poise and grandeur of a Swedish elk in rutting season.
No slowdown in the pace, indeed, no countdown for the Scandi-rockers, as evidenced by Trebuchet's coverage of the band at Shepherd's Bush Empire last summer clearly showed.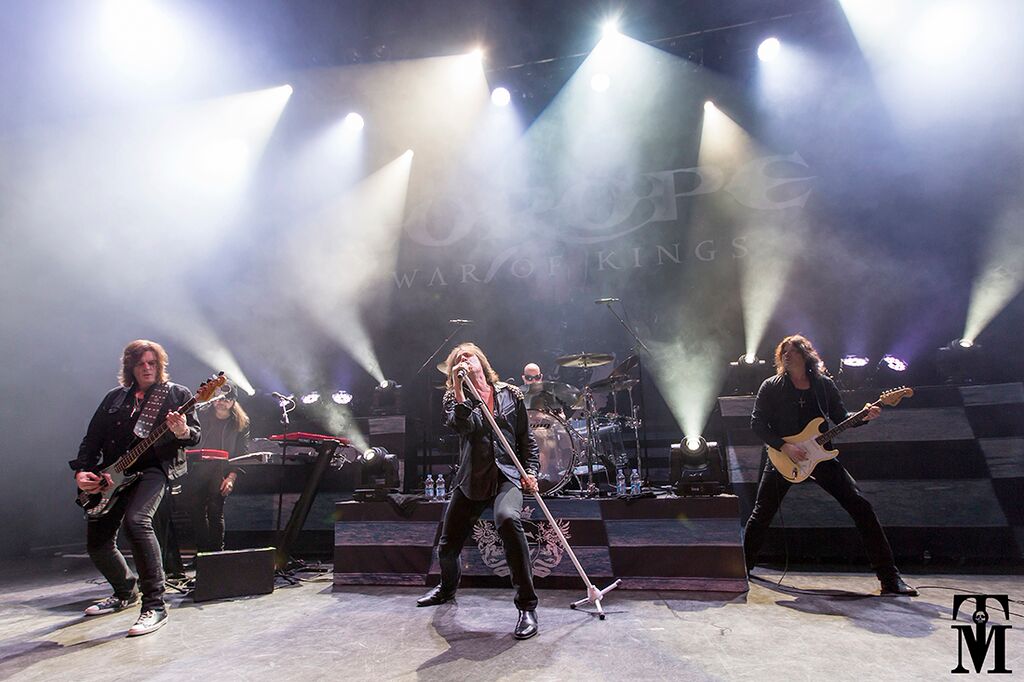 Live at Wacken on DVD, live across the continent in November/December.
Photos by Carl Byron Batson. Not to be reproduced without express prior permission.
---
EUROPE's place as a legendary hard rock band was platinum-stamped early in their career. Having enjoyed an explosive period of worldwide success in the '80s (under-pinned by their hit album and single "The Final Countdown"), 2015's War of Kings has seen them take full advantage of the global groundwork EUROPE have keenly re-established over the last few years.
Recently, it was decided that EUROPE's momentous live appearance at Wacken 2015 should not only be filmed and recorded, but released as a DVD & BluRay! EUROPE's War of Kings Special Edition will include the original War of Kings CD plus said Wacken 2015 DVD & BluRay, and will hit stores in Europe on November 27th , 2015 via Hell & Back Recordings / UDR Music.
The set will come in three formats (2-disc Ecolbook CD+DVD, 2-disc Ecolbook BluRay+CD, Limited Edition Deluxe Package with War of Kings CD + DVD + BluRay and Photobook), and an audio-only edition of the Wacken 2015 performance will also be available via digital format.
Joey Tempest: "Very proud to have the War of Kings Special Edition coming out with our Wacken performance as bonus disc and of course our new video for the live version of 'Nothin' to Ya'. See you all on the road as the War of Kings tour continues!"
CD Track Listings:

1. WAR OF KINGS
2. HOLE IN MY POCKET
3. THE SECOND DAY
4. PRAISE YOU
5. NOTHIN' TO YA
6. CALIFORNIA 405
7. DAYS OF ROCK 'N' ROLL
8. CHILDREN OF THE MIND
9. RAINBOW BRIDGE
10. ANGELS (WITH BROKEN HEARTS)
11. LIGHT IT UP
12. VASASTAN (Instrumental)
DVD & BluRay Track Listings:
1. WAR OF KINGS
2. HOLE IN MY POCKET
3. SUPERSTITIOUS
4. SCREAM OF ANGER
5. LAST LOOK AT EDEN
6. SECOND DAY
7. FIREBOX
8. SIGN OF THE TIMES
9. PRAISE YOU
10. THE BEAST
11. READY OR NOT
12. GIRL FROM LEBANON
13. NOTHIN' TO YA
14. LET THE GOOD TIMES ROCK
15. ROCK THE NIGHT
16. DAYS OF ROCK 'N' ROLL
17. THE FINAL COUNTDOWN
EUROPE WAR OF KINGS TOUR DATES:
28/10/15 Markthalle / Hamburg / GERMANY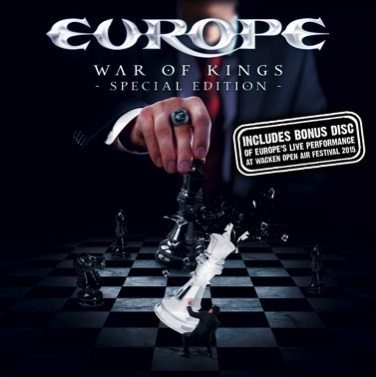 29/10/15 Turbinenhalle / Oberhausen / GERMANY
30/10/15 LKA Longhorn / Stuttgart / GERMANY
01/11/15 Ottakringer Brewerie / Vienna / AUSTRIA
02/11/15 Astra / Berlin / GERMANY
03/11/15 Progresia / Warsaw / POLAND
04/11/15 Compensa Concert Hall / Vilnius / LITHUANIA
21/11/15 Zenith Arena / Lille / FRANCE
22/11/15 Muziekcentrum / Enschede / NETHERLANDS
23/11/15 Trix Hall / Antwerp / BELGIUM
24/11/15 Bercy Arena / Paris / FRANCE
26/11/15 Zenith Europe / STRASBOURG / FRANCE
27/11/15 Z7 / Pratteln / SWITZERLAND
28/11/15 Alcatraz / Milan / ITALY
30/11/15 Halle Tony Garnier / Leon / FRANCE
01/12/15 Park and Suites Arena / MONTPELLIER / FRANCE
07/12/15 Estragon / BOLOGNA / ITALY
03/12/15 Patinoire Meriadeck / BORDEAUX / FRANCE
04/12/15 Zenith / TOULOUSE / FRANCE
06/12/15 Palais des Sports / GRENOBLE / FRANCE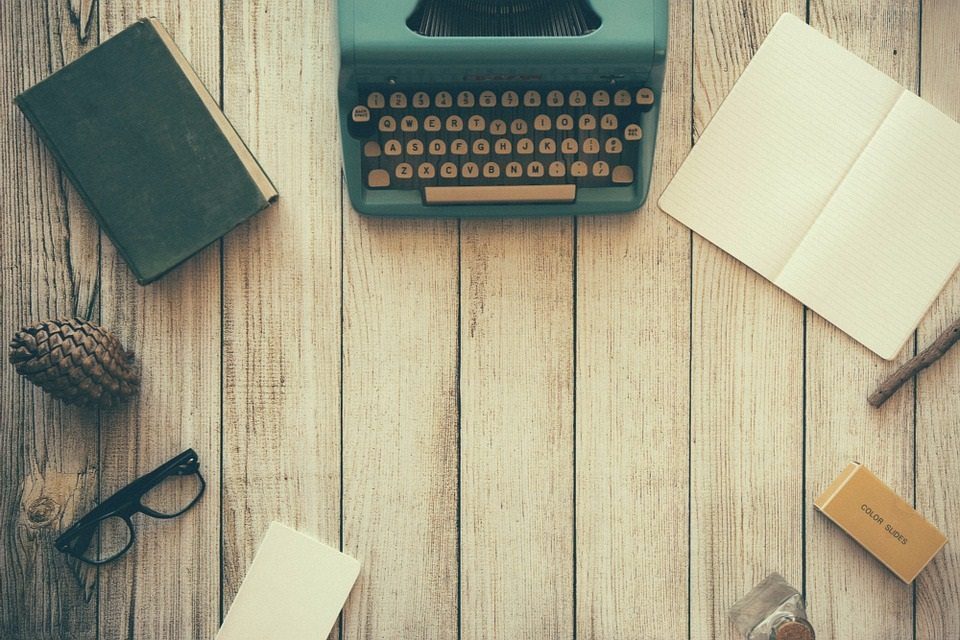 The aim of art is to represent not the outward appearance of things, but their inward significance. – Aristotle