[dropcap style="font-size:100px; color:#992211;"]E[/dropcap]mptyset is the duo of James Ginzburg & Paul Purgas, who "challenge the perceptual boundaries between noise and music and the potential for both technology and architecture to embed and codify themselves within sound".
Recur is their third album and, based on duo's explanation and the sounds,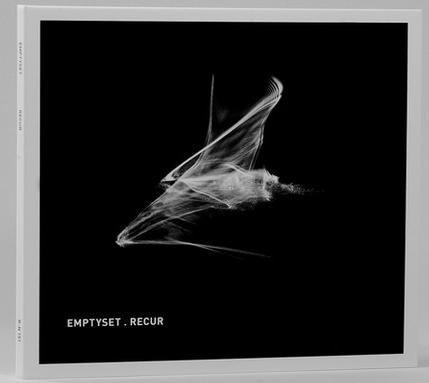 is a much an analytical as a musical exercise. Sounds are worked on, worked through and worked over. Much is demanded of the listener, and by the end of it less hardy souls may feel they've also been worked over. It's a release true to the most rigorous and scientific aspects of the Raster Noton label's sound and one of the most severe albums of the last year.
It opens deceptively leniently with 'Origin'. A relatively serene drone is gradually disrupted (though not overcome by) harshly cutting textures. The alternation between serene and harsh works well and puts the listener on alert without bludgeoning them. 'Fragment' is very different proposition – a slow, bracing drum work out, perfect for glitch headbangers.
The intensity increases with 'Disperse', a belligerent and punchdrunk set of smeared, twisted raw tones with a definite sense of menace.
'Order' is different, slower and stricter. Waves of serrated sound are put through their paces and a hinge-like metallic sound comes to the fore before a graceful fade out.
'Absence' is based around an initial part-serene, part-menacing drone that creates the impression of standing by the ventilators of a vast, empty brutalist car park. Over time the drone breaks up into serrated noise and an ominous, almost physically menacing bass. Played live the effect must be immense.
In contrast, 'Lens' offers comparative light relief, containing the album's most pleasant (or least unpleasant) tones, albeit suitably sonically distressed. 'Instant' is much more mechanical-sounding, with a sweeping, scouring motion and a very harsh final sound.
'Recur' is a kind of rigid, dystopian electro minus the beats. In some ways it's the most linear of the tracks but is constantly strafed by harsh textures taken to extremes. 'Limit' fades in softly, but a punitive groove soon tries to assert itself.
The textures are especially cutting, verging on noise and it seems to fades out too soon, leaving the listener to imagine a more extended version. It's a really bracing and improving sonic regime, but sometimes it would also be good to hear it 'let go' and accelerate.
This is an album based on a limited and austere sonic palette repeatedly and imaginatively stretched to breaking point.
The pleasures it offers are similarly austere and they have to be worked for – ask not what this album can do for you, ask you what you can do for it.
R-N 151 EMPTYSET RECUR
COMPACT DISC / 12″ VINYL / LIMITED HEAVY VINYL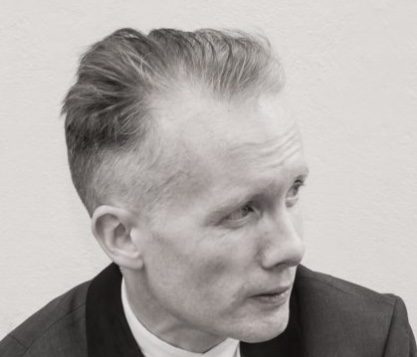 From Speak and Spell to Laibach.