Whitechapel Gallery announce Eileen Agar: Angel of Anarchy, a major retrospective of the work of Eileen Agar (1899 – 1991). The exhibition is the largest of Agar's work to date and celebrates the crucial role the artist played within the development of European 20th century culture. It features over 100 paintings, collages, photographs, assemblages and archive material, much of which has been rarely exhibited.
Throughout her nearly 70-year career, Agar synthesised elements of two of the 20th century's most significant artistic tendencies: cubism and surrealism. The exhibition explores how these early inspirations rapidly developed into her very personal style that offered a moving commentary on society over a period of tremendous social change. Fascinated by classical art, ancient mythologies, the natural world and sexual pleasure, Agar mined these subjects and her own biography for the forms and content that filled her works.
The exhibition examines Agar's entire oeuvre, from early works bearing the influence of her classical education at The Slade School of Fine Art, including the previously unseen painting Joseph Sleeping (1929), an intimate portrait of her partner with whom she had moved to Paris in 1928. Having destroyed all of her previous work in 1925, these early works mark Agar's rebirth as an independent artist. In Paris she learnt the principles of cubism and was introduced to the anarchic tendencies of surrealism. These influences are seen in early masterpieces, Autobiography of an Embryo (1933-4) and Quadriga (1935), her submission to the 1936 International Surrealist Exhibition held in London, where Agar was one of the few women to be included.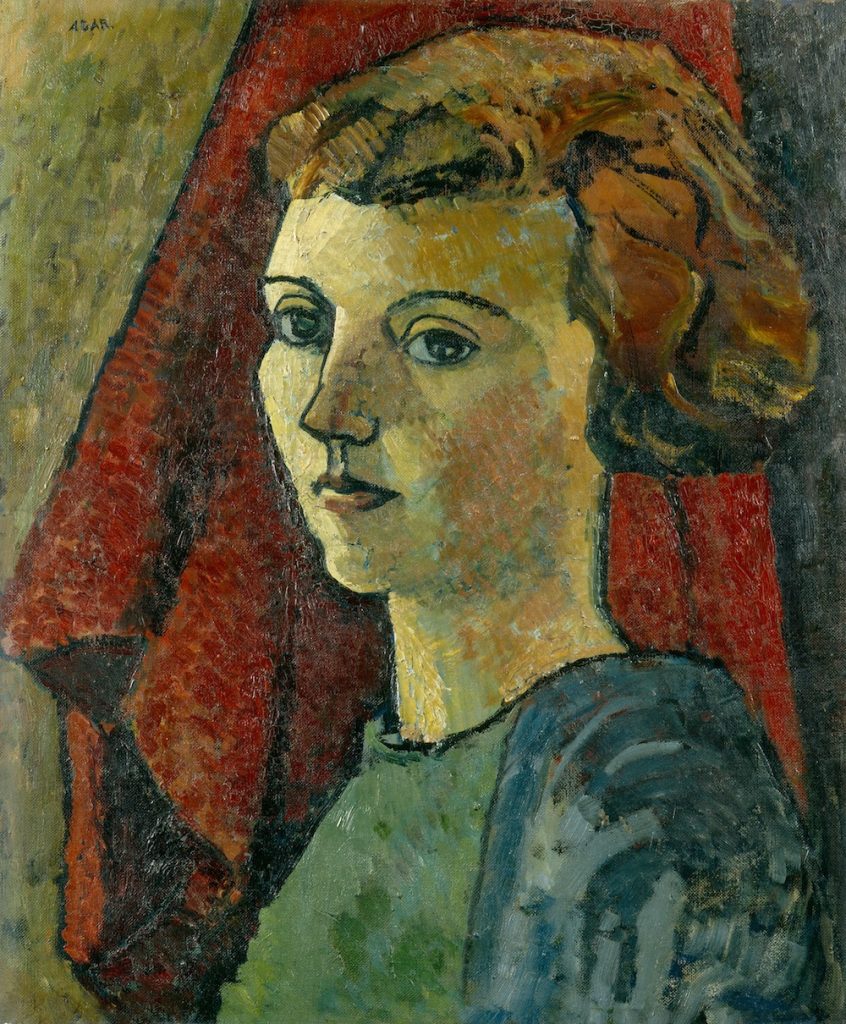 On her return to London in 1930, Agar started working with found objects to create sculptures that embodied her embrace of surrealist wit and irreverence, as well as her continued fascination with the natural world, particularly the ocean. The exhibition features over 15 of these sculptural works including Angel of Anarchy (1936 – 40) and Angel of Mercy (1934), as well as her assemblage, Marine Object (1939). During this period, Agar also started working in collage and the exhibition features over 50 examples, such as Erotic Landscape (1942) and one of her last collage works, Spider Woman (1983). Throughout the 1930s Agar also travelled frequently to France, and the exhibition includes her rarely seen Ploumanac'h Rock series of photographs taken while on holiday in Brittany in 1936, works that became a lasting source of inspiration throughout her career.
Post-war prosperity and hopefulness brought a renewal of inspiration and she began to focus on more joyful subjects, which are seen in works such as Dance of Peace (1945) and Cornucopia (1949). Her work began to blur the divisions between collage, drawing and painting and she renewed her interest in surrealist techniques including automatism, frottage and decalcomania. Her experiments with spontaneous painting can be seen in Tree Torso 4 (c.1950), Head of Dylan Thomas (1960) and Pollen (1960), all of which are on display in the exhibition.
Agar exhibited less internationally after the war, however there was a huge resurgence of interest in her work in the 1970s. She worked prolifically until her death and the final section of the exhibition focuses on the larger and more tightly composed works created during the later years of her career. Highlights of this period include a series of paintings she created in 1985, inspired by her Ploumanac'h Rock photographs taken almost 50 years before. These are exhibited together comprehensively for the first time. Celebrated as an artist and for her trailblazing experiments in surrealist fashion design, Agar modelled for Issey Miyake at the age of 87 and was made a Royal Academician in 1990. Angel of Anarchy celebrates Agar's distinct and spirited style, spanning a career that endured almost a century.
Eileen Agar: Angel of Anarchy runs at Whitechapel Gallery from 10 February – 23 May 2021.
Image: Eileen Agar, Rock 3, 1985. Courtesy of Redfern Gallery, London © The estate of Eileen Agar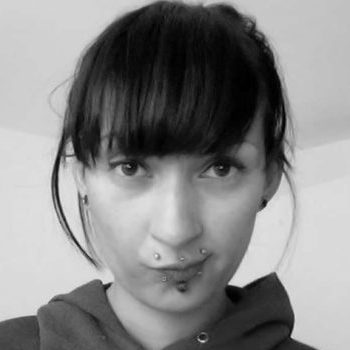 Naila Scargill is the publisher and editor of horror journal Exquisite Terror. Holding a broad editorial background, she has worked with an eclectic variety of content, ranging from film and the counterculture, to political news and finance.