[dropcap style="font-size:100px;color:#992211;"]C[/dropcap]IRCA, an innovative new platform showcasing digital art, launches next month on the iconic electronic billboard in London's Piccadilly Circus. Every evening from 1 October, c. 20:20 will interrupt the usual adverts at 20:20 GMT for two minutes to take a non-commercial break devoted to art. Each month a different artist will take part with a specially commissioned work that considers our world, circa 2020.
The first artist to fill the slot is Ai Weiwei, who says that CIRCA "offers a very important platform for artists to exercise their practice and to reach out to a greater public". The Chinese dissident artist is reflecting on this moment in time with a new 60-minute film that "begins from the year [he] was born through to the current unceasing pandemic threatening the human condition globally". Weiwei's inaugural CIRCA commission will unfold in two-minute instalments every evening throughout October.
This will be followed in November by a programme curated by Elvira Dyangani Ose, the director of The Showroom gallery, who has commissioned new work from Barcelona-based artist Daniela Ortiz and Californian artist Cauleen Smith. British artist Eddie Peake is then slated for the December slot.
CIRCA is the brainchild of the artist Josef O'Connor, who first approached the site owners Landsec with a tweet proposing an art project. O'Connor describes their current relationship as "very trusting" and has since seen his initial idea evolve from a proposed one-off slot into its current daily incarnation, which he hopes will continue into next year and beyond. "We want to use this platform for a purpose," he says. "We know we're at a crossroads in the world today and we want to use these two minutes to pause commercialism and to make people stop, think and engage with new ideas in the public space."
As well as communicating directly to a live audience in Piccadilly Circus, CIRCA is also accompanied by an online platform, CIRCA.ART, which will stream the programme in unison with the Piccadilly Lights screen. This enables participating artists to upload additional supporting content and also offers audiences the opportunity to connect their headphones to the digital screen for a full audiovisual experience. It will also be possible to buy exclusive limited-edition works made by the participating artists, which will raise funds for a range of charities supporting the UK cultural sector during the Covid-19 pandemic. Weiwei has created a £100 print available for October only.
O'Connor says, "In our current state of emergency, artists can shine a light in places that seem too dark and, in doing so, create new perspectives that can challenge, inspire and change the future."
Source: The Art Newspaper
Photograph: Marcus Peel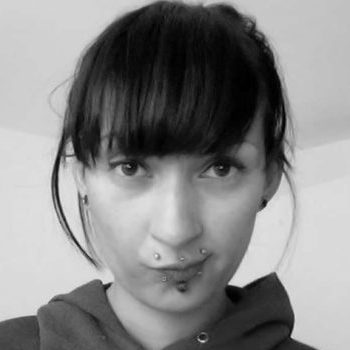 Naila Scargill is the publisher and editor of horror journal Exquisite Terror. Holding a broad editorial background, she has worked with an eclectic variety of content, ranging from film and the counterculture, to political news and finance.