[dropcap style="font-size:100px;color:#992211;"]D[/dropcap]ream Theater is a band that needs no introduction. Their long career, musical excellence and incredible songwriting has cemented their reputation and granted them the luxury of being able to freely experiment and release albums which have been genre-defining (Images and Words [1992]) or slightly shocking (The Astonishing [2016]).
Being able to cover a diverse range of musical and lyrical subjects which offers plenty for discourse seemingly comes second nature to the band formed back in the mid-80s. With songs tackling a host of subjects, ranging from mortality and existence ("A Change of Seasons", "Octavarium"), mental disorders ("Six Degrees of Inner Turbulence"), religious fanaticism ("In the Name of God", "A Rite of Passage") alcoholism ("The Glass Prison", "This Dying Soul", "The Root of All Evil", "Repentance" and "The Shattered Fortress"; collectively known as The 12-Step Suite) and an entire fantasy universe (The Astonishing), it's safe to say that the band know exactly how to create a story and express it. But what stands out the most in their history is the 1999 release, Metropolis Pt. 2: Scenes From a Memory, which is a continuation of the themes and musical ideas first unveiled on "Metropolis Pt. 1: The Miracle And The Sleeper", a track from the Images and Words album. This was Dream Theater's first full-length concept album and it is, according to the majority of fans, their 'best'.
 So why is it held in such high regard?
Firstly, you have to look at the situation the band was in back in the mid/late 90s. 1994's Awake was the final release with Kevin Moore on keyboards and it was also around the time where vocalist James LaBrie underwent throat surgery due to damaged vocal chords. The band recovered from this brief setback, recruiting former Alice Cooper keyboardist Derek Sherinian to replace Moore, and LaBrie recovered enough to continue performing. They released the EP A Change of Seasons and were then set to record their next album, 1997's Falling Into Infinity. Unfortunately, this release didn't live up to the expectations of the record label despite featuring some brilliant tracks ("Trail of Tears", "New Millennium" and "Lines in the Sand" stand out the most).
With label pressure and issues between members, coupled with extensive touring and a live album/dvd (Once in a LIVEtime/5 Years in a LIVEtime), it reached breaking point when the band fired Sherinian and replaced him with Jordan Rudess. From here, they left their label and begun to regroup, ultimately returning in October 1999 with Metropolis Pt. 2, commonly known and referred to as Scenes From A Memory. With this brief overview, you could call this the band's clean slate or comeback/rebirth, and such a landmark would undoubtedly attach some level of importance and significance to it. The fact it proved to be extremely successful and even the subject of a live album/dvd (Live Scenes from New York) vindicates this stance, and ultimately, it solidified the band's line-up at the time as the most settled and consistent up until Mike Portnoy's departure in 2010.
This however doesn't quite explain what makes it so special. In order to answer that, you need to take into consideration that this is a concept album, which means that the whole process of creating it was carefully crafted and intense, and given that Dream Theater are a progressive rock/metal band, concept albums are fairly commonplace here. With this in mind, let's take a deeper look at the actual release itself.
The album is about reincarnation, the idea that the essence of a person continues after death and that the next transmigration of this essence can in some circumstances relive their past experiences through the medium of dreams. This was the first theme introduced, given the fact that this album is a continuation thematically and musically of a single song, "Metropolis Pt. 1", a track which is a mainstay and fan favourite. It was also inspired by the 1991 film Dead Again.
You can spot the callbacks to the first Metropolis. Several motifs and refrains are direct transpositions and others are more subtly influenced, but ultimately, it came together and the core ideas were built upon and expanded on. Character wise, the two at the core of the story are linked to the first Metropolis; in the album notes and lyrics, their parts are noted as The Miracle and The Sleeper. Lyrics find themselves reappearing in tracks here also, with references all throughout the album. Trying to find them all will require several intensive listening sessions.
The way the album is arranged, it could be performed as a play and musically, it's a diverse display of Dream Theater's compositional and executional abilities. The story is fairly straightforward and isn't groundbreaking compared to some literary and cinematic works, but the simplicity of it, coupled with the 'faux-finish only to have a major plot twist' ending is executed perfectly. The music and lyrics work well together, often setting the balance for which part is most dominant and also controlling the atmospheric impact and mood.
Opening track "Regression" is the prologue to the story, a gentle easing into the music. Simple spoken parts, acoustic guitars, subtle melodies and soft vocals give way to the technical and heavier "Overture 1928" which leads to "Strange Déjà Vu", a more metal-sounding track with catchy hooks, hard-hitting riffs and some intricate fills and drumming. "Through My Words" is another atmospheric and expressive track which shifts the story in the lyrics forwards. "Fatal Tragedy" is a massive story track in terms of content, and musically it goes from an unsettling atmosphere to a full-on, technical-minded and blistering musical assault, followed up by the more metal-friendly "Beyond This Life", a track which often gets extended to 20+ minutes live with multiple solo spots. Its follow-up "Through Her Eyes", a gentler ballad, is the concluding track to the first act of this musical experience.
"Home" is the heaviest track on the album. Its exotic melodies and thick distortion, multiple vocal layering and rhythmic intensity has set this up as a fan favourite, and the subsequent track, "The Dance Of Eternity", is possibly the most loved track on the album as a complex instrumental track which features 108 time signature changes, impressive seven-string guitar riffing, an incredibly tricky bass solo and some mind-blowing drum work. "One Last Time" and "The Spirit Carries On" are softer tracks more focused on melodic work and vocal expression and the curtain-closer, "Finally Free", is a good synopsis of the album, faithfully encompassing elements from all the previous tracks, lyrically and musically.
So it's a fair assessment to say that it is one of the band's finest works. Upon release, it was well received, charting in the Billboard 200 and got high praise in the media. In later years, many music publications have cited it as one of the most important progressive albums of all time, a very respectable feature given it has competition from releases by Rush, Yes, King Crimson, Symphony X, Queensrÿche and Pink Floyd. The triple disc Live Scenes from New York, a three-hour live album which included the performance of this in its entirety, is often regarded as one of the best live albums of all time also.
But does this mean that the album, 20 years on, is worthy of the hype still?
Nostalgia is a powerful thing. In recent years, bands have been touring classic albums in full. The Cult did it in 2013 with Electric, and Metallica have famously toured both Master of Puppets and The Black Album in full, playing at many festivals across the globe. Iron Maiden's Live After Death was re-toured in 2008, Roger Waters has toured The Wall several times, and even bands like The Offspring have got in on the act, performing Smash in full. All these albums are considered standout moments in their respective band's discographies and genres, but that doesn't always necessarily mean that they are astounding still. Be it due to the ageing of the band, being unable to accurately or faithfully recreate the tracks to a viable standard live—see Lars Ulrich's drumming abilities!—or people's tastes changing over time, a trip down memory lane can often overlook these things due to being caught up in the moment and reliving feelings from times past.
But this album still stands tall 20 years on. It is well composed, the musical delivery is as close to perfect as you can get—a feat which seems to be normal for Dream Theater!—and there are moments which the band has failed to recapture on later releases. Whether this is due to the absence of Mike Portnoy who brought a lot of charisma (along with a hefty dose of ego!) or the circumstances around the recording not being the same (since then, they've put themselves in a stronger position regarding labels), or maybe simply the fact that there was no longer the pressure to create mind-blowing, boundary-pushing music, much like the presumptions many make of Dream Theater these days. Ultimately, Metropolis Pt.2: Scenes From a Memory still deserves that hype. In closing, all I have to say is, "Hello Metropolis, so glad to see you old friend."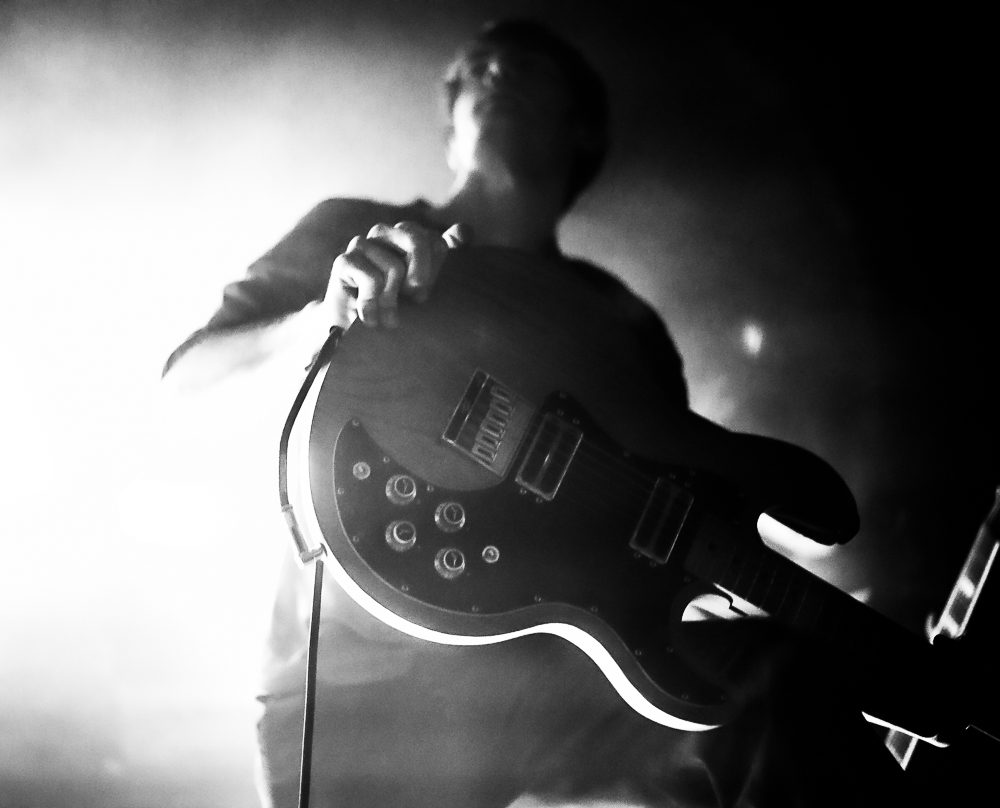 Born in the 80s, grew up with the 90s and confused by the millennial generation, I am Peter, more commonly known as Fraggle (long story, don't ask, details are a little hazy!)
With a degree in biochemistry, an ever growing guitar collection and a job handling medication, things are far different to how I expected them to have turned out, but the one thing which hasn't changed is how important music is in my life—it is one of my main passions, be it playing it, listening to it or attending it and experiencing it in the live setting (the way it is meant to be).
Blessed with a 'proper punk/metal spirit' (quote from Kailas), you will often encounter me at gigs or festivals with a beer firmly clutched in one hand and shirt in the other… Or these days, a pen and notepad too, maybe a camera if needed.