[dropcap style="font-size:100px;color:#992211;"]T[/dropcap]his year's edition of VOLTA New York has been postponed until 2020 due to unforeseen circumstances. See statement from VOLTA below.
–––
Due to circumstances beyond our control, VOLTA New York has been postponed for 2019.
On February 20, the City of New York notified our parent company that significant portions of Pier 92 — one of The Armory Show's two piers (traditionally housed on 94 and 92) — were not structurally sound and would therefore not be accessible for their fair to take place. Following immediate work to identify a safe, alternative location and after considering all feasible options, the majority of Pier 92 exhibitions and activations will relocate to Pier 90. The consensus reached from this intense investigation into alternative venues left VOLTA with the most favorable and realistic solution to postpone its New York operations until next year.
All VOLTA New York exhibitors will be fully reimbursed their invoiced payments. The VOLTA Basel fair in June is unaffected by these events.
Statement from Amanda Coulson, VOLTA Artistic Director: "For the last 36 hours, the VOLTA and Armory Show teams have been working collectively on finding solutions to these circumstances. With the consensus that The Armory Show's exhibitions and activations from Pier 92 should be housed at Pier 90, we brainstormed toward a favorable solution for VOLTA. "With only 11 days until install, however, all considered situations were at best ad hoc and would not continue the high production value that is expected from our brand. We all agreed that presenting the New York 2019 edition in an extremely modified status would be a disservice to our galleries, the artists or the visitors. We therefore decided to postpone, fully refunding all the exhibitors, projects and sponsors, so that we can focus positively on the upcoming Basel edition in June and be available on the ground in NYC to assist our Armory colleagues."
The Armory Show is working with VOLTA to accommodate all VIPs, confirmed tour groups, and ticket-holders. The entire VOLTA team will be in New York as well to assist anyone on the ground. These events are specific to New York only and have no bearing on the Basel fair, which will proceed, as planned in June 2019.
For further information, visit VOLTA's website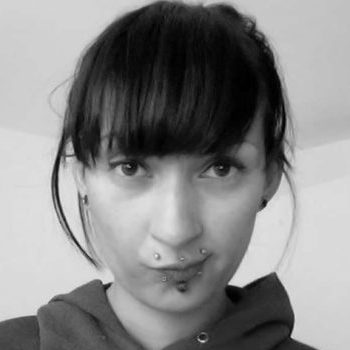 Naila Scargill is the publisher and editor of horror journal Exquisite Terror. Holding a broad editorial background, she has worked with an eclectic variety of content, ranging from film and the counterculture, to political news and finance.