There's something pleasingly old school about this album.
From the moment it starts, I feel a little bit like I'm back in the late 90s.  There are Big Beat drums, a hint of Bentley Rhythm Ace on 'Stan Lee is a Hero of Mine', some Freq Nasty-esque bass lines, and 'She Moans' sounds almost exactly like Talvin Singh playing tabla for the Future Sound of London.
That's not to say there's nothing new here.  For a start, 'Magenta' has a bass line that can't help but remind you of 'Rome' by Yeasayer, and 'On Ridley Road' sounds very fresh as well.  In a retro sort of way.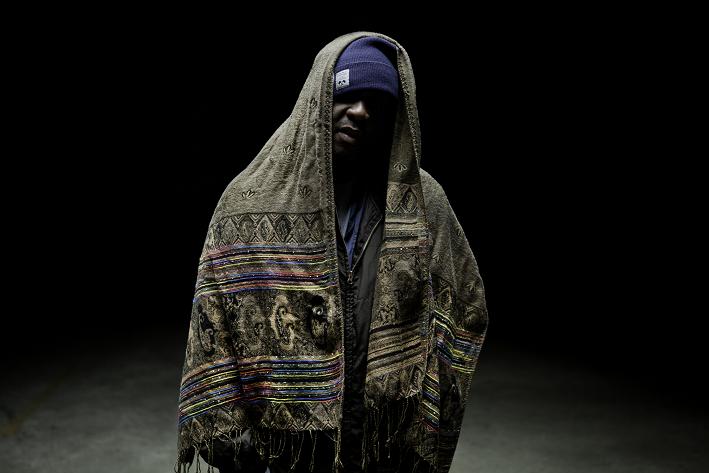 None of this is surprising, given who Dobie is, and his semi-legendary status gained from working with Soul II Soul, remixing every one who matters and producing the odd solo gem.  This is not a man who has anything to prove, and the most impressive thing about this album is the utterly self-confident way it seems to do exactly what it wants to.
Because despite all the things you can say it sounds like, this is both original, and distinctive.  It's one of those albums that manages to take in a lot of styles, but also have a strong, unified identity.  Whether it's danceable breakbeat, or something slower and more contemplative, you get the feeling that you'd be able to instantly pick out any of these tunes no matter where you heard them.
All in all then, a lot of fun.  It has everything from raw beats to polished electro.  It makes you want to dance and just sit down and get stoned all at the same time.  It's got a swagger to it.
Dobie's discography suggests he's always been a quality over quantity man, but We Will Not Harm You has left me hoping we don't have to wait too long for some more.
On Big Dada records, February 4th