[dropcap style="font-size:100px; color:#992211;"]P[/dropcap]urson are not the only band that have a charismatic frontwoman with a strong visual image.
But unlike many of their peers where the male musicians all look like they've wandered in from the street, the whole band has an equally strong look. And they have a sound that matches it. Purson do the late sixties vibe so well, both visually and sonically, it's as if they'd just stepped out of the time machine from 1969.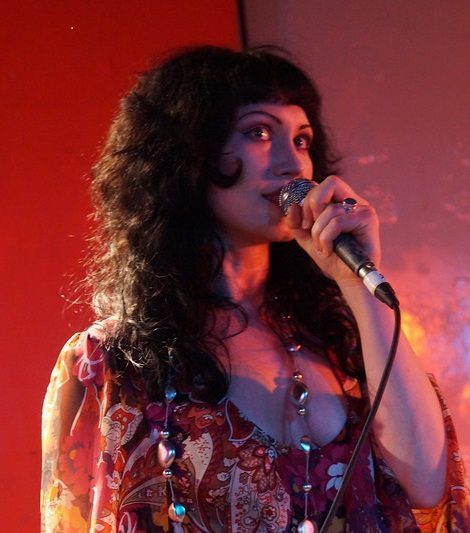 They came to London's legendary 100 Club on the tour to promote their new album Desire's Magic Theatre, though the album itself isn't out for another month. Not only was the venue close to a sell-out, but they attracted a wide range of ages; there were people there old enough to have remembered late 60s psychedelia the first time around, as well as younger metal fans whose parents might not have been born back then.
Opening with a song from the new record featuring, of all things, some kazoo, they proceeded to rock the house with an electrifying set. They drew heavily from the forthcoming album interspersed with highlights from their previous releases. Of the familiar numbers, "Rocking Horse" and "Spiderweb Farm" from their début were early highlights. One standout from the new songs came close to the end, "Sky Parade", a melodic and atmospheric epic with Rosalie on 12-string guitar. The encore of "Wanted Man" from the EP "In The Meantime" rocked out with a combination of wah-wah and e-bow, and a spectacular vocals-as-a-lead instrument.
Playing much of the lead guitar as well as fronting the band, Rosalie Cunningham is the obvious focus, playing mean and dirty blues riffs, swirling psychedelic atmospherics, and reeling off solos with heavy use of that wah-wah pedal. Bassist Justin Smith was tremendously impressive with the sort of riffs and lead runs you don't normally expect from the bassist in a twin guitar band. Likewise, drummer Raphael Mura treated his kit as a lead instrument, gurning like a guitarist and frequently channelling Animal from The Muppets.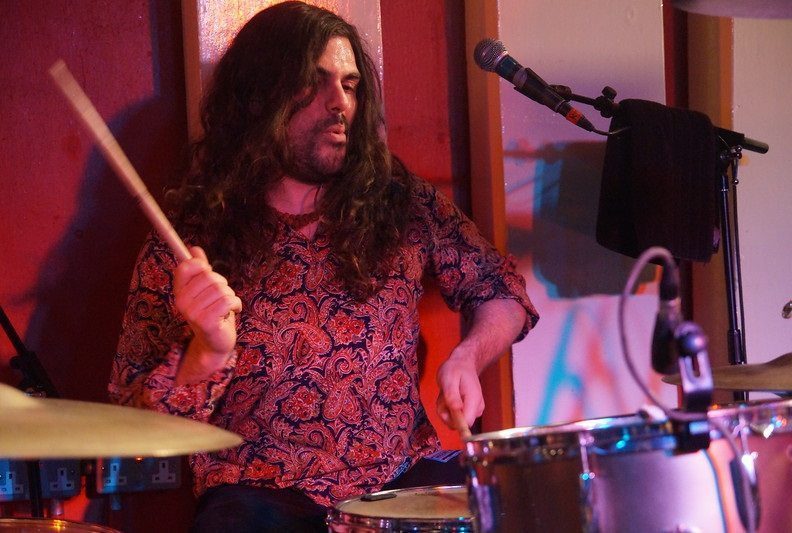 One unexpected moment was an impromptu world's quietest drum solo while Rosalie dealt with an out-of-tune 12-string. Perhaps the only minus point was that the keys were too low in the mix; from the front they were sometimes barely audible over the sound and fury of the rhythm section.
But aside from that, Purson were firing on all cylinders tonight, the enthusiasm of the packed crowd adding to the intensity of the gig. The new material came over powerfully live, whetting the appetite for the new album when it's released in April.