[dropcap style="font-size:100px;color:#992211;"]D[/dropcap]
eptford X, London's longest running contemporary visual arts festival, celebrates its 21st birthday this year with its largest programme to date.
New director Nathalie Boobis has curated 12 major projects, five of which have been specially commissioned. These will be bolstered by almost 100 fringe events drawn from the local community.
This year's theme is Stop Making Sense, which is taken from the Talking Heads 1984 concert film of the same name, and was chosen by Boobis to reflect the 'surreal, playful and unruly art as a disruption to our current political climate of hostility and division'.
The festival, which will take place over 10 days between 25 October and 3 November 2019, can be experienced in a range of spaces across Deptford, South East London. Last year 120,000 people saw its various exhibitions, public artworks, interventions, talks and performances connected with its core programme and since its inception in 1998 it has attracted over 1 million visitors.
This year, Deptford X is made up of the Curated and Fringe strands but amongst other innovations, which include a festival procession invoking worldwide carnival traditions on the final day, Boobis has added a third: Supported, which, alongside Curated, form the core festival programme. Five projects were selected by an open call aimed at BAME applicants, with the winners, who are supported financially and curatorially by Deptford X, selected by a jury consisting of artists and art professionals Hew Locke, Natasha Hoare, Teresa Cisneros, Christopher Kirubi and Imran Perretta.
The seven works in the curated programme include a film by Sarah Browne, who co-represented Ireland at the 53rd Venice Biennial, and a new sculptural installation by Kobby Adi, whose work explores, amongst other things, cultural objects associated with blackness. American artist Gray Wielebinski has created a major immersive work which uses sports as an entry point for exploring themes of national identity, desire, myth-making, surveillance, hierarchies, race and gender. This work will be shown in Deptford's Wavelengths Leisure Centre.
Meanwhile, the Fringe, which unlike the other two strands is not juried, is made up of 94 projects by local artists, curators, galleries and arts organisations. Locations range from a painting installation in a hairdressers, a sound installation in the toilet of a bar, and the napkins of a Vietnamese restaurant, to Deptford Community Cinema, local galleries and studios, and Goldsmiths Centre for Contemporary Art.
Deptford X runs from 25 October – 3 November at various venues. Further information at the festival's official website here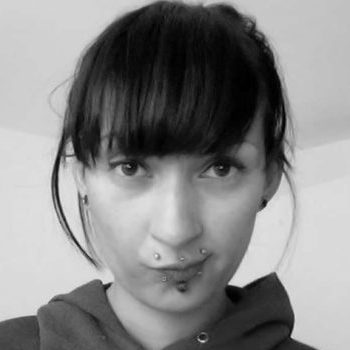 Naila Scargill is the publisher and editor of horror journal Exquisite Terror. Holding a broad editorial background, she has worked with an eclectic variety of content, ranging from film and the counterculture, to political news and finance.