[dropcap style="font-size:100px; color:#992211;"]W[/dropcap]hile I have some shuddering reservations about referring to David Lynch as a multi-media artist* this is cause for some interest.
Are his albums normal? No. Are they worth a listen? Yes. Get with the weird, strap on a zen motto and enter the lodge.
* (only because it's applied to people who've used photoshop a few times and have an oxygen 8 midi keyboard)
---
Legendary multimedia artist David Lynch returns this summer with the follow-up to Crazy Clown Time, his acclaimed 2011 solo debut. THE BIG DREAM will be released July 15 in Europe on Sunday Best Recordings – the British label that signed Lynch two years ago.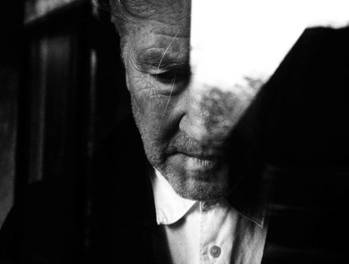 The new album sees Lynch returning to primary songwriting and performance duties, writing 11 out of the album's 12 tracks. Also included in the lineup is Lynch's signature take on the Bob Dylan folk classic "The Ballad of Hollis Brown." THE BIG DREAM was recorded over several months at Lynch's own Asymmetrical Studio with engineer Dean Hurley, who also contributes production and instrumentation to the album.
Describing his style of music as "modern blues," Lynch says the songwriting process for his new album was similar to his debut. "Most of the songs start out as a type of blues jam and then we go sideways from there. What comes out is a hybrid, modernized form of low-down blues."
THE BIG DREAM will be available in physical and digital formats (CD/LP/DL) all including an additional bonus download track "I'm Waiting Here" with Swedish singer-songwriter Lykke Li. The double-LP set pressed on Heavyweight Vinyl will be accompanied by a bonus 7" that contains the Lykke Li track on side A, and a visual etching on side B that was hand-inscribed directly into lacquer by Lynch exclusively for this release. Lynch praised Lykke Li as a natural songwriter with a great intuition for lyrics and melody: "She brought her own style to this song, which has a doo-wop sort of thing going on, but in a way it's far-removed from the '50s."
As you would expect from an accomplished film director, the songs are cinematic in scope. Lynch uses his reverb-drenched guitar and processed voice to summon primal moods and melodies that color a strange world populated by character archetypes familiar to fans of his films: the irresistible femme fatale in "Star Dream Girl," the tender romantic in "The Big Dream," and "Are You Sure," the smooth psychopath in "Say It," and the quirky oddball in "Sun Can't Be Seen No More."
While Lynch touches on modern electronic production ("Wishin' Well" and "Last Call") and classically dreamy material ("Are You Sure," "Cold Wind Blowin'"), the album always manages to keep one foot rooted in the blues – a style of music he loves. "The Blues is an honest and emotional form of music that is thrilling to the soul. I keep coming back to it, because it feels so good," Lynch says.
Listen to "I'm Waiting Here" with Lykke Li on Spotify now

Track Listing:
1. "The Big Dream"
2. "Star Dream Girl"
3. "Last Call"
4. "Cold Wind Blowin"
5. "The Ballad of Hollis Brown"
6. "Wishin' Well"
7. "Say It"
8. "We Rolled Together"
9. "Sun Can't Be Seen No More"
10. "I Want You"
11. "The Line It Curves"
12. "Are You Sure"
**"I'm Waiting Here" with Lykke Li – Exclusive Bonus Track
Pre-order David Lynch's The Big Dream on iTunes here: 
Album bonus track 'I'm Waiting Here' by David Lynch & Lykke Li will be delivered immediately for free with all preorders of 'The Big Dream' album on iTunes and with the CD and Vinyl LP via the Sunday Best webstore. Image by Lykke Li.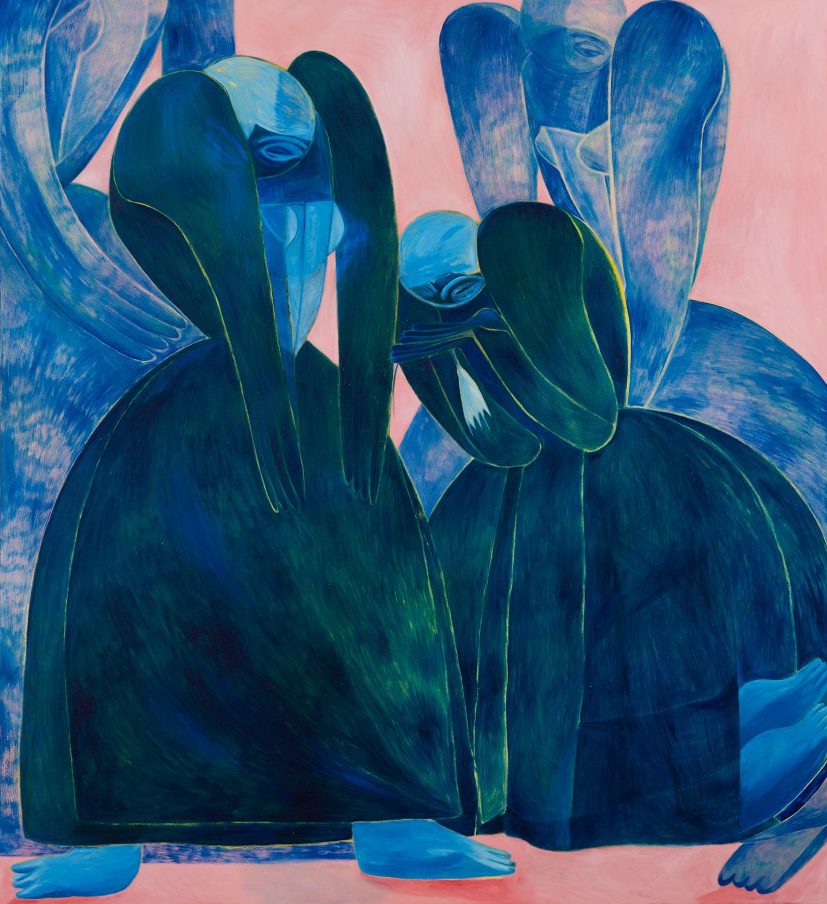 Some of the news that we find inspiring, diverting, wrong or so very right.