[dropcap style="font-size:100px;color:#992211;"]L[/dropcap]
ocked down in his studio, landscape painter David Downes is creating a series of dramatic paintings in response to the virus. Downes, who has high-functioning autism and is a vice president of the National Autistic Society, is painting one per day throughout isolation to reflect what he describes as "the biggest crisis and tragedy of our time".
The vibrant works depict a range of scenes featuring virus forms, which float in the sky like alien balloons. While some scenarios depict daily life in the time of the coronavirus, such as long queues at the supermarket, home isolation and solo walks, others reveal the turmoil below the surface of our collective psyche. For example, the dystopian Where Once There Were Fields presents a field of occupied hospital beds, while the virus hovers ominously among the clouds.
Downes says: "These paintings and illustrations, created in isolation, express my feelings about the biggest crisis and tragedy of our times. Time is now forced upon us. We have more time than ever before; time to reflect upon the valiant warriors of medicine, science and politics, to open our hearts to the sick and the deceased and accept that sadly time is running out for many. My hope is that my art reflects a sense of reality and for humanity to heed Mother Nature's warning."
Estelle Lovatt FRSA, art critic, says of Downes' new works: "Artists differ from the objective camera and photograph which shoot only the split-second twinkling-of-the-eye, similarly the written word in registering history, because it's art and the artist that plays eyewitness, perfectly. Artist David Downes appeals through his beautiful, hopeful, colours and coronavirus forms that, instead of prophesying the end of times, prays we beat the invisible enemy in this war. So, in my eyes, Downes is a war artist, joining the ranks of great British war artists Henry Moore, David Bomberg, Paul Nash, Peter Howson, and Wyndham Lewis."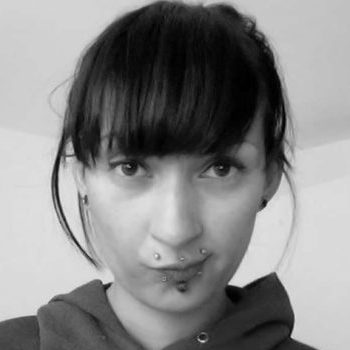 Naila Scargill is the publisher and editor of horror journal Exquisite Terror. Holding a broad editorial background, she has worked with an eclectic variety of content, ranging from film and the counterculture, to political news and finance.